Adult Circumcision in New York City
Frenuloplasty and Circumcision Revision
---
Dr. Alex Shteynshlyuger is a board certified urologist in NYC who specializes in surgical treatment of some of the most complex penile problems in men. He has performed hundreds of adult circumcision, circumcision revision and frenulectomy procedures. He performs adult male circumcisions for cosmetic as well as medical reasons.
If you have any questions, to schedule a consultation or if you need a second opinion, please contact us or call 646-663-5545
---
Experienced Urologist Performs Adult Circumcision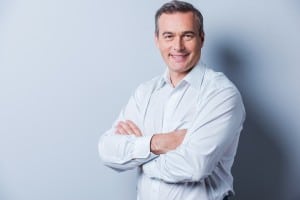 For your circumcision, you need a highly trained and experienced urologist. As one of the most experienced urologists in adult circumcision, Dr. Alex Shteynshlyuger performs some of the most delicate and complicated circumcisions and circumcision revisions for aesthetic as well as functional needs.
Dr. Alex Shteynshlyuger was trained at some of the top hospitals in the United States for Urology. He is fellowship trained and performs adult circumcision for men with phimosis (foreskin that does not pull back), severe balanitis xerotica obliterans (BXO) as well as elective circumcision for men who choose to have one done for aesthetic or hygienic reasons. [/col]
Excellence in Circumcision Care for Men

Our highly regarded and experienced urologists are experienced surgeons who are Board-Certified in Urology and fellowship trained. They are experienced in evaluating of men of all ages who need a circumcision.
We take up the most challenging cases including patients with prior circumcision that needs to be re-done and prior penile surgery. Contact us for more information or schedule an appointment for circumcision.
Reasons Men Have Circumcision:
Circumcision in NYC: All You Need To Know.
Dr. Alex Shteynshlyuger has performed over a hundred circumcisions in adult men and children both as elective as well as for treatment of severe phimosis, pain during sex, infections and bleeding. You have a choice of your circumcision in a hospital, surgery center or office settings.

Schedule an Appointment with Dr. Shteynshlyuger:
Call today: (646) 663-5545 or make an appointment online
Dr. Alex Shteynshlyuger is a fellowship trained board certified urologist in NYC with expertise in evaluation and treatment of urological problems in men using modern effective and proven treatment methods. He is highly recommended by top primary care physicians in New York area.
He has successfully performed hundreds of circumcisions and frenuloplasty procedures in adults and children.
If you or someone you know has been experiencing urological symptoms, make an appointment to take advantage of Dr. Shteynshlyuger's expert advice. Please feel free to Contact Us with any questions.
Circumcision and Frenuloplasty
Each circumcision is individualized to the needs and desires of the patient. Circumcision can be performed with or without penile frenuloplasty. Most men choose to have frenuloplasty performed at the time of circumcision as it improves the appearance of the penis. Frenuloplasty can also be performed without circumcision. We also perform frenuloplasty revision surgery.
Read commonly asked questions about circumcision: FAQ.
Whether you need a circumcision because your foreskin is too tight or want it for aesthetic reasons, we can help. Each circumcision is performed as a 'plastic surgery' procedure to assure maximum precision and minimal residual scarring. We are transforming the care for phimosis in NYC and nationwide by a concerted effort to improve care for men.
For Your Convenience: Weekend Circumcisions
At New York Urology Specialists, we offer convenient office hours including evening weekday and weekend morning hours. We perform procedures including circumcisions in the evening, convenient for men who want to see urologist after work. We also offer circumcisions and frenuloplasty procedures on weekends, typically Saturday afternoons. We are conveniently located near you. Most patients are able to reach us in less than 1 hour.
Patient Testimonials – New York Urology Specialists
Dear Dr. Alex: We want to thank you for the excellent care you provided for John during his emergency operation and the follow up treatment. Your quiet, confident manner was reassuring to us during a very scary time for us. We will never forget you. John & Sally R. Date: 2013
Circumcision Costs – Affordable Circumcision Options in NYC
We offer affordable adult circumcision options in NYC – all circumcisions are performed by an experienced Board Certified Urologist, Dr. Alex Shteynshlyuger who has performed hundreds of circumcisions.
Why Circumcision?
Benefits and Indications for Circumcision
Read about Risks of Circumcision and Myths about circumcision.
Did you know? Frenuloplasty is an option for some men who experience pain and tears during sex and with erections that does not require circumcision.
NEW! – Same Day Consultation and Circumcision Service
We offer a convenient and cost-saving option of having same-day consultation and circumcision. This saves you an extra visit and associated costs of travel, missing work and saves you time. In addition, we offer this service on weekends to make it even more convenient if you are traveling from another city/state or country.
NEW! – Circumcision with ShangRing in New York City
Dr. Alex Shteynshlyuger at New York Urology Specialists is the first urologist in the United States to offer innovative ShangRing circumcision. Circumcision with ShangRing is faster than traditional circumcision and associated with shorter recovery and fewer side effects.
When it Comes to Circumcision – You have Options
There are 3 big choices you need to make when it comes to circumcision.
The choice of the surgeon
Why Choose New York Urology Specialists for your circumcision: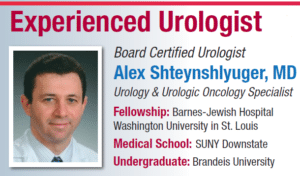 1. Experience – we perform over 100 adult circumcisions each year. There are very few board certified urologists who perform as many.
2. Safety – We are one of the very few practices that offers circumcision under local anesthesia with same-day consultation and circumcision option. The safety of local anesthesia is unparalleled.
3. Confidential and Understanding Care. We understand that most of our patients desire privacy. We see patients with a variety of urological problems. Your reason for visiting us is entirely confidential.
If you have any questions, to schedule a consultation for adult circumcision or revision of previous circumcision or if you need a second opinion, please contact us.
For information of out-of-area visitors and international visitors, please click here.
Did you know?
Most men are able to go back to work one day after circumcision.
Circumcision can be curative for men with penile pain
Circumcision can be performed in the office under local anesthesia.
Frenuloplasty can help many men with pain during sex
---
If you have any questions, to schedule a consultation for adult circumcision, frenuloplasty or revision of previous circumcision, please contact us or call 1 (646) 663-5545. Click for office hours or directions to our office.
Services Offered:
---
What You Need to Know:
Learn More About:
---
If you have any questions, to schedule a consultation or if you need a second opinion, please contact us or call 1-(646) 663-5545
---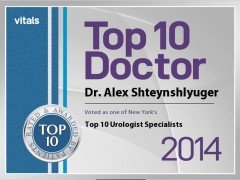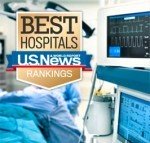 This post is also available in: Spanish Russian Italian Arabic