Pain Symptoms Treated by Urologists at New York Urology Specialists in New York City
---
If you have any questions, to schedule a consultation or if you need a second opinion, please contact us or call 646-663-5747
Dr. Alex Shteynshlyuger  is a board certified urologist in NYC who specializes in treatment of urological pain syndromes in men and women.   He treats men and women with pelvic pain, perineal pain as well as genital pain in the penis, bladder and testis. 
---
We Help Men and Women in NYC with Chronic and Acute Pain Caused by Urological Problems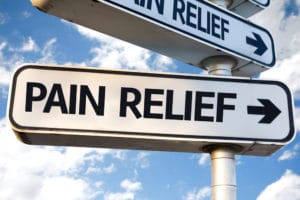 The doctors at New York Urology Specialists treat pain syndromes in men in women. We utilize multimodal approach that may include medications, physical therapy, procedures or surgery as well as acupuncture.
We have successfully helped many men and women with acute and chronic pain and have improved their quality of life after years of suffering.  
Pelvic Pain – pain can be present in the lower abdomen, pelvis and the back near the rectum.
Prostatitis – pain can be present in the perineum, close to the anus
Interstitial Cystitis – pain is typically related to the sensation of full bladder associated with pelvic pain and may be associated with frequent urination.
Testicular Pain (Orchalgia) – men typically experience pain in the scrotum and testis. Pain may also co-exist in lower abdomen and occasionally in the leg/thigh.
Scrotal Pain – scrotal pain is felt in the area of groin, scrotum and testis. Some men may describe it as ache, pain or discomfort.
Painful Urination – pain can be present constantly or occur just before, during or after urination.
Penile Pain – pain can be present on the penis, at the tip of the penis, constantly or only during erections and sex.
Perineal Pain – typically is felt in the perineum, around the anus, between vagina and anus in women and anus and  scrotum/penis in men.
Bladder Pain – pain can occur in the lower abdomen, often related to urination but may also have a constant ache component especially in patients with interstitial cystitis, prostatitis.
Kidney Pain – pain can occur in the flank, on the sides, lower abdomen or in the back, typically mid-back.
Back Pain – pain is typically in the back but may also occur in legs, buttocks and pelvis.
Innovative Treatment Options
We offer medical and surgical treatment options for treatment of urological-related pain syndromes.
These include: Neuromodulation, targeted therapy for patients with neuropathic pain, local blocks, and microscopic varicocelectomy among others.
Why Choose New York Urology Specialists for your care:
1. Experience – we treat many patients with chronic pain each year. There are very few board certified urologists who treat as many.
2. Safety – We practice at some of the top hospitals in New York City. .
3. Confidential and Understanding Care. We understand that most of our patients desire privacy.  We see patients with a variety of urological problems. Your reason for visiting us is entirely confidential.
Schedule an Appointment with Dr. Shteynshlyuger:
Call today: (646) 926-3068 or make an appointment online
Dr. Alex Shteynshlyuger is a fellowship trained board certified urologist with expertise in evaluation and treatment of urological problems in men and women using modern effective and proven treatment methods.  He is highly recommended by top primary care physicians in New York area. If you or someone you know has been experiencing urological symptoms, make an appointment to take advantage of Dr. Shteynshlyuger's expert advice. Please feel free to Contact Us with any questions.
---
If you have any questions, to schedule a consultation or if you need a second opinion, please contact us or call 1-(646) 663-5747
Dr. Alex Shteynshlyuger is a board certified urologist who treats men and women with urological pain syndromes.
---