Same-Day Molecular (PCR) COVID-19 Testing in NYC – No OUT-OF-POCKET COST
We offer low-cost and NO-FEE AND AFFORDABLE COVID-19 testing to patients with or without insurance including out-of-state and international visitors.
---
If you have any questions, to schedule a consultation, please contact us or call/text: 1-646-663-5522. We offer weekday, weekend, and evening office hours. We speak Spanish and Russian languages.
---
COVID19 Testing for Men and Women: What You Need to Know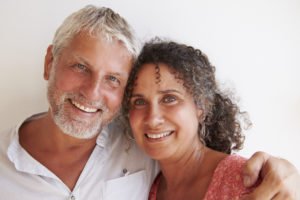 COVID-19 Testing is available to everyone regardless of insurance status.
Patients with commercial insurance and Medicare are eligible for no-cost PCR or antigen testing if they have symptoms of COVID. As per federal law, insurances are obligated to pay for COVID19 without copay or coinsurance for patients with symptoms. Patients without insurance can get affordable molecular (PCR, etc) testing. International patients and patients without legal documentation are eligible for affordable COVID-19 molecular (PCR) testing at New York Urology Specialists.
Patients who need to get tested for COVID-19 for travel, employment, or other reasons unrelated to being sick, can get same-day PCR COVID-19 testing.
1-hour PCR Testing cost: $175 for self-pay patients without insurance.
Schedule Appointment Online
Our Address:
Schedule your appointment online below or

call us: 1-646-663-5522. For last-minute appointments, please call us.
COVID-19 Testing in Midtown Manhattan – No Out-of-Pocket Cost
We are pleased to offer COVID-19 Testing to patients in our office conveniently located in Midtown Manhattan, close to all public transportation and only 15-20 min away from Brooklyn, Queens, Bronx, and New Jersey. Free or no-out-of-pocket cost COVID-19 testing is available only to patients with symptoms suggestive of COVID-19 with commercial insurance plans. Patients without symptoms of COVID-19 are NOT eligible for no-COST testing. Patients without symptoms can still get tested by paying a low price of $175 per test.
We have extended office hours for your convenience.
What Do You Need To Know About COVID19 Testing
Two types of COVID-19 testing are available: antigen testing which is performed on the spot with results available within 15-30 minutes. This test is capable of detecting COVID-19 infection more than 80% of the time. If the test comes back positive, more than 97% of the time, the test is truly positive. Antigen testing is quick and has good reliability, especially in patients with symptoms of respiratory disease (cough, flu-like symptoms).
PCR-based or RNA-based nucleic acid testing typically takes 1-3 days; while the test takes longer to perform, it has higher reliability especially very early in the disease process when the viral load is low.
At New York Urology Specialists we offer both antigen testing as well as PCR testing for COVID-19.
Subway Stops in Midtown Manhattan, Times Square Area.













Grand Central Terminal / 42nd Street Subway Stop (4 blocks away). Trains stopping at this station: 5, 6, 7, S, and the Metro-North Railroad lines.





Bus Stops
Manhattan Buses:
Brooklyn Buses:
Queens Buses
6th Ave/W44 St Stop (Drop Off and Pick up): QM1/ QM2/QM3/QM4/ QM 5 / QM 6 / QM15/QM16/QM17/QM18/ QM20 QM21
Bronx Buses
Staten Island Buses:
New Jersey Buses
What to Expect During Your Visit
Prior to your visit to New York Urology Specialists, we will ask you to fill out a BRIEF COVID19 form about your past medical and surgical history and your symptoms. Our physicians and other healthcare providers will review all your medical information during your visit. You can be confident that all your medical information is kept confidential.
Easy Scheduling – Timely Appointments
When scheduling an appointment, please have referral forms and insurance information available to expedite the process. You can conveniently schedule appointments online or by phone. Medicare and most major insurance plans are accepted. We offer COVID19 Testing for uninsured and self-insured patients. We routinely see international patients who require COVID19 testing.
We Speak Your Language
In our offices, the staff speaks fluent English, Spanish & Russian languages. We routinely see patients who speak Spanish with office assistants fully fluent in Spanish. We see patients who speak other languages as well. Please have an adult translator fluent in both English and your native language during the visit. The patient must be comfortable discussing very private issues and answering private questions via a translator. Usually, an unrelated translator is best. We also have translators available in over 130 languages through a language translation phone service.
Office and Hospital Care
Our physicians offer comprehensive evaluation of patients with exposure to COVID19 with pulse oximetry testing. We offer the most advanced diagnostics and innovative treatment options available in office settings. When you need a hospital-based procedure or test, our affiliation with top NYC hospitals will assure you of the best care you can get.
Because of our proximity to numerous top hospitals in NYC, you have a choice of where to get treatment should you require hospital care.
Cost of COVID 19 Evaluation and Testing Services
There are NO charges that will be billed to patients. According to the CARES Act, all fees for COVID19 testing and evaluation services will be paid by insurance companies with ZERO (NO) out-of-pocket cost to the patient.
Due to increased costs associated with COVID-19 evaluation and testing during the pandemic as well as labor market shortages leading to increased costs to recruiting staff, and general service inflation, our cash fees for COVID19 evaluation and testing reflect the increased cost of doing business in a high-cost geographic area where we provide services. Our fees are competitive with hospital chargemaster charges in Manhattan. It must be noted that as per federal law, insurances are not allowed to impose copay, deductible, or co-insurance for COVID19 evaluation and testing. Similarly, healthcare providers are not allowed to charge out-of-pocket cash prices listed below to patients with insurance. In compliance with requirements under section 3202(b) of the CARES Act related to cash price posting, our cash prices as of 1/1/2022 are listed below which are subject to change.
Our cash-price evaluation services for COVID19 visit, evaluation, and management fees vary with the complexity of the problem and range from $325 – $905 for CPT codes 99202-99205
Test for detection of severe acute respiratory syndrome coronavirus 2 (Covid-19) antibody, qualitative or semiquantitative. One-step test (one or more antibodies on one strip) (CPT 86328) $250
Test for detection of infectious agent detection by nucleic acid tests Amplified DNA or RNA probe detection of severe acute respiratory syndrome coronavirus 2 (Covid-19) antigen (CPT code 87635) when medically necessary: $365
Sample collection costs (G2023): $125
"[s]ection 6001(a)(2) of the FFCRA requires plans and issuers to provide coverage for items and services furnished to an individual during a health
care provider office visits (including in-person visits and telehealth visits), urgent care center visits, and emergency room visits that result in an order for or administration of an in vitro
diagnostic product, but only to the extent that the items and services related to the furnishing or administration of the product or to the evaluation of the individual for purposes of determining
the need of the individual for that product."
Appointments
We strive to make it easy and convenient to receive your care from our board-certified urologists. You can make appointments online, by phone, or by email. Please contact us if you have additional questions.
Location: We are conveniently located at:
COVID-19 Testing at New York Urology Specialists
33 W. 46th St. 5th Fl
New York, N.Y. 10036
Phone: 1-646-663-5522
Fax: 1-718-285-8555.
Dr. Alex Shteynshlyuger ZocDoc profile is being replaced by this website. You can book your appointments on our website without the need for ZocDoc or yelp, or equivalent appointment scheduling services.
[tb_google_map address="New York Urology Specialists 33 W. 46th St. 5th Fl New York, N.Y. 10036″]