COVID-19 Testing for Men in Manhattan, near Queens, Bronx, and Brooklyn
---
If you have any questions, to schedule a consultation, please contact us or call/text: 1-646-663-4125.
We have excellent reviews from patients and their partners.
We offer affordable, highest-quality urology care with or without insurance. Find out our office hours or directions to our office. We offer weekday, weekend, and evening office hours.
---
COVID-19 Test for Men in New York City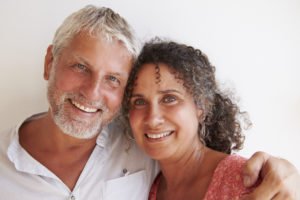 Importance of COVID-19 Testing in Men
Where to Get Tested for STDs in NYC?
At New York Urology Specialists, we offer same-day STD testing and treatment for men and women.
We also perform comprehensive STD testing for other infections. We offer confidential appointments. Our prices are affordable with or without insurance. Call/text today: 1-646-663-4125 or make an appointment online.
Routine STI testing has many benefits:
Easier to track when you got infected and possibly from whom
Early treatment is associated with a better chance of cure for some STDs
The risk of HIV transmission is reduced by treating other STIs
Timely testing and treatment is cost-effective and prevents health complications
It is worth noting that while at-home STD screening has the benefit of allowing you to collect the sample in the privacy of your home, tests done with home STD kits have a higher rate of false positives (showing an STD when you don't really have it). Home STI tests could also show negative results even though you're experiencing symptoms.
For your peace of mind, contact New York Urology Specialists for reliable STD testing with FDA-approved tests interpreted by board-certified physicians. If you do not have a sexually transmitted disease, we can evaluate you fully to establish the cause of your symptoms and treat them even if they are not caused by an STD.
HPV Vaccination to Prevent HPV infection and Genital Warts
Vaccination against HPV infection is recommended for all men under age 45. At New York Urology Specialists we also offer Gardasil HPV vaccine to some men over age 45.
Same-day HPV vaccination with Gardasil-9 is available.
What Puts Men at Risk for STDs?
All men who are sexually active, whether gay, bisexual, or others, are at risk of getting an STI. Some factors that increase a man's risk for STDs include:
Unprotected sex with an infected partner – improper or inconsistent use of condoms significantly increases the risk of STIs – vaginal or anal penetration is riskier than oral sex, but infections can be transmitted with any type of skin-to-skin contact.
Sexual intercourse with multiple partners, especially if they are anonymous partners, greatly increases a man's chance of contracting a sexually transmitted disease – multiple partners at the same time and multiple relationships one after the other both carry an increased risk.
History of having one STI puts a man at risk for other STIs.
Use of alcohol or recreational drugs increases the likelihood of participating in risky sexual behavior.
Needle sharing can transmit serious infections such as hepatitis B and C and HIV.
Age – young men are at increased risk and a large percentage of STIs occur in people between 15 and 24 years old.
How Often Should a Man Get Tested for STIs?
The CDC recommends at least annual screening for gonorrhea, chlamydia, and syphilis in all sexually active men, whether they are gay, bisexual, or other.
Men who have sex with men (MSM) or men who have multiple partners or anonymous partners require more frequent screening every 3 to 6 months. HIV testing is recommended at 3- to 6-month intervals for sexually active gay and bisexual men. Men who practice unsafe sex should get tested for HIV at least annually.
At New York Urology Specialists, we offer discreet same-day STD testing for men of all ages. Talk to our board-certified urologists today to see which diseases you need to get tested for.
STD Testing for Men in New York City – Top Urologist Nearby
We offer STD testing near your home. Our offices are located within 20-minutes by public transportation for more than 70% of New Yorkers.
It is important to recognize that often when patients go to urgent care clinics, they don't get tested for all STDs. They may be tested for only some sexually transmitted diseases.
Specialist clinics, such as New York Urology Specialists, perform comprehensive STI testing and offer evidence-based treatment. There is no single test for all STDs. The doctor may need to order a variety of tests to check for various sexually transmitted diseases, such as gonorrhea, chlamydia, Ureaplasma, Mycoplasma, syphilis, HIV, HPV, herpes, and hepatitis.
If you got tested for STDs and were told that the tests are negative but you still have symptoms, it is important that you bring a copy of test results to your appointment at New York Urology Specialists so that we can review which STD tests you had done and which tests need to be performed.
Call our offices today for no-wait, confidential, comprehensive STI testing for men and women.