Stem Cell Treatment for ED: How Effective is it?
When it comes to the treatment of erectile dysfunction – New York Urology Specialists are a step ahead. Better Science Means Better Care.
---
If you have any questions, to schedule a consultation, please contact us or call/text: 1-646-663-5211.
---
ED Treatment for Stem Cells: What You Need to Know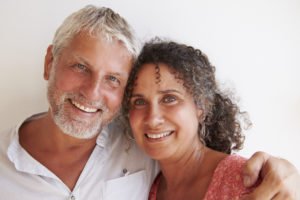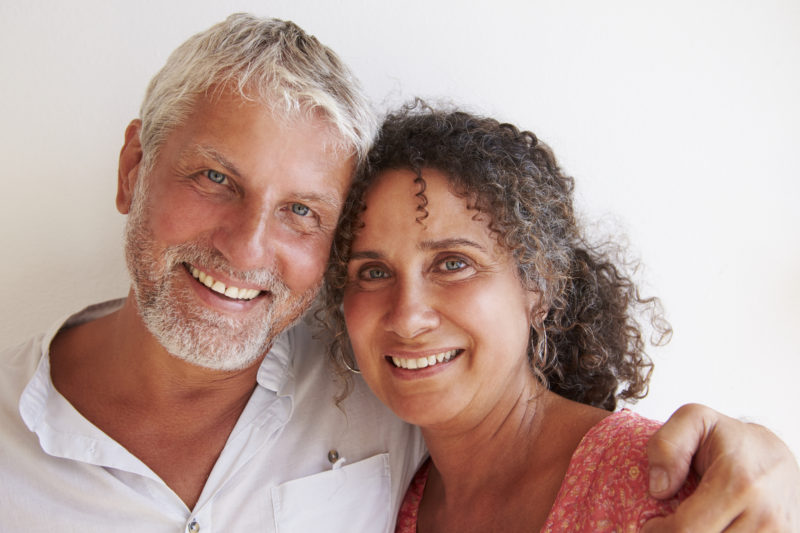 How Effective is Stem Cell Treatment for Erectile Dysfunction?
Only a small number of studies have been done in humans to evaluate the effectiveness of stem cell therapy for erectile dysfunction. These studies are small and typically involve men with severe ED. The initial results of these studies seem promising.
Some men treated with stem cell therapy for ED have noticed improved erection function, in particular, improvement in morning erections. None of the studies to date have demonstrated sufficient benefit from stem cell therapy for the treatment of erectile dysfunction in men to the point that the men were able to engage in sexual intercourse without using other treatment such as PDE5 inhibitors (Viagra or Cialis).
Studies that Support the Use of Stem Cell Therapy for Impotence
As of 2019, fewer than 100 patients have been reported in studies that evaluated treatment with stem cells for erectile dysfunction. The most recent study from Denmark used an intracavernous injection of autologous adipose-derived stem cells in 17 men ranging in age from 46 to 69 years.
These men had developed ED as a result of prostate surgery anywhere from 5 to 18 months before enrollment in the study. The men were followed for six months. However, the study was not randomized and there was no control group. Men who had underlying urinary incontinence saw no significant benefit following stem cell treatment. It is worth noting that erectile function recovers spontaneously in about 50 percent of men within one year of nerve-sparing radical prostatectomy. How much of the improvement in erections in these men is attributable to spontaneous recovery of erectile function that is expected after nerve-sparing radical prostatectomy and how much is attributable to stem cell treatment is hard to quantify.
Other studies have found that while blood flow does improve after administration of stem cell therapy to the penis, the benefit is temporary and dissipates over time. In addition, while men noticed improved erections following injection of stem cells, none of them had erections that were sufficiently strong for intercourse without the use of supplemental medications.
At New York Urology Specialists, we are exploring advanced methods of stem cell therapy for ED. As soon as we are satisfied that the delivery of effective stem cell therapy for ED is possible, we plan to offer it to our patients in New York City. At this time, there is no effective way to deliver stem cell therapy for treatment of ED in men.
Stem Cell Therapy Protocol for Treatment of Erectile Dysfunction
The current approach to stem cell therapy for erectile dysfunction consists of performing liposuction, typically from the buttocks but it may also be performed on abdominal fat in obese man. The fat tissue obtained by liposuction is then processed in the laboratory to separate fat cells, blood cells, and mesenchymal stem cells. Once the MSCs are obtained, they are reinjected into the treatment area, either through a vein or directly into the tissue. In the case of erectile dysfunction, MSCs are reinjected directly into the penis or adjacent to the cavernous nerves that control erections in men. The procedure can be performed under local anesthesia.
One concern with stem cell therapy for ED is that the injected stem cells are quickly flushed away from the penis, leaving only a small proportion of the stem cells in the penile tissues. The same problem affects platelet-rich plasma (P-Shot) injections.
Another big concern about stem cell therapy is the technique used for separating different types of cells that are present in fat tissue. For the treatment to work, it is important that stem cells are actually concentrated and present in the fraction of cells that are separated and reinjected into the penis for the treatment of erectile dysfunction. With currently available technology, it is nearly impossible to verify clinically the percentage and proportion of stem cells present in the fraction of cells separated from fat tissue. Most clinics that offer stem cell therapy for ED use weight-based gradation and separation of cell fractions, which is imprecise.
ED is very common in men with high cholesterol, high triglycerides, diabetes, and obesity. One concern with the use of stem cells derived from a patient's own fat is that these cells may be damaged. A recent study [1] showed that MSCs are damaged in diabetic and obese mice and in mice with high cholesterol and triglycerides. Similarly, it is possible that fat-derived stem cells in men may be damaged and ineffective to treat ED.
Yet another concern with stem cell treatment for impotence is that in addition to the stem cells, the treatment may result in the injection of many other cells that counteract stem cells, especially in patients with pre-existing risk factors for cell damage such as diabetes, high cholesterol, and renal insufficiency, conditions which affect not just penile cells but cells throughout the body.
Risks and Complications of Stem Cell Therapy
It is thought that stem cell therapy is relatively safe when performed under study conditions. However, there are risks of infection and possible thrombosis and thromboembolism from injections into the penis, which can cause worsening of ED symptoms. Whether these risks are theoretical or practical has not been definitively established. High-quality scientific studies on stem cell therapy for ED have yet to be performed to answer these important questions.
Alternative Treatments for ED
While treatments such as stem cell therapy for ED and PRP for ED have not shown to be beneficial for men with ED, shockwave therapy for ED is an effective treatment option. Medications such as Cialis and Viagra work well for many men; when medications do not work, penile implant surgery is effective in treating ED.
---
If you have any questions, to schedule a consultation or if you need a second opinion, please contact us or call/text: 1-646-663-5211.
---
ED is Treatable in Nearly Every Man

At New York Urology Specialists, our urologists are specially trained in the evaluation and treatment of erectile dysfunction. We understand the challenges that ED creates for our patients, their relationships and their self-esteem. We help you find a treatment for erectile dysfunction that fits your needs, your lifestyle and your preferences.
Urologists are doctors specializing in the treatment of men with erectile dysfunction. By the virtue of our experience and skill, we are able to offer an effective treatment option for nearly every man who desires an effective treatment for ED. We offer medical and surgical treatment for erectile dysfunction.
We Treat Some of the Most Complex ED Problems Including:
Schedule an Appointment with Dr. Shteynshlyuger:
Call/text today: 1-646-663-5211 or make an appointment online
Dr. Alex Shteynshlyuger is a fellowship-trained board-certified urologist with expertise in evaluation and treatment of sexual and erection problems in men using modern effective and proven treatment methods. We offer inflatable penile implant, shockwave therapy for ED and treatment for Peyronie's disease.
He is highly recommended by top primary care physicians in the New York area. If you or someone you know has been experiencing urological symptoms, make an appointment to take advantage of Dr. Shteynshlyuger's expert advice. Please feel free to contact us with any questions.
---
If you have any questions, to schedule a consultation or if you need a second opinion, please contact us or call/text: 1-646-663-5211.
If you have any questions, to schedule a consultation please contact us or call/text: 1-646-663-5211.