Male Infertility Evaluation and Treatment in New York City
---
If you have any questions, to schedule a consultation or if you need a second opinion, please contact us or call 212-204-6300
Click for office hours or directions to our office.
Same-day virtual video appointments and in-person appointments are available.
---
What Is Infertility?
Infertility refers to the inability to conceive or to get the female partner pregnant. Pregnancies are complex events that require the coordination of male and female reproductive systems.
Among couples that experience difficulty with fertility, about 40% experience these problems because of the female reproductive difficulties, about 20-30% of couples experienced difficulty getting pregnant because of the male reproductive difficulties. In many couples, a contribution of both male and female reproductive systems leads to infertility or difficulty with conceiving a child.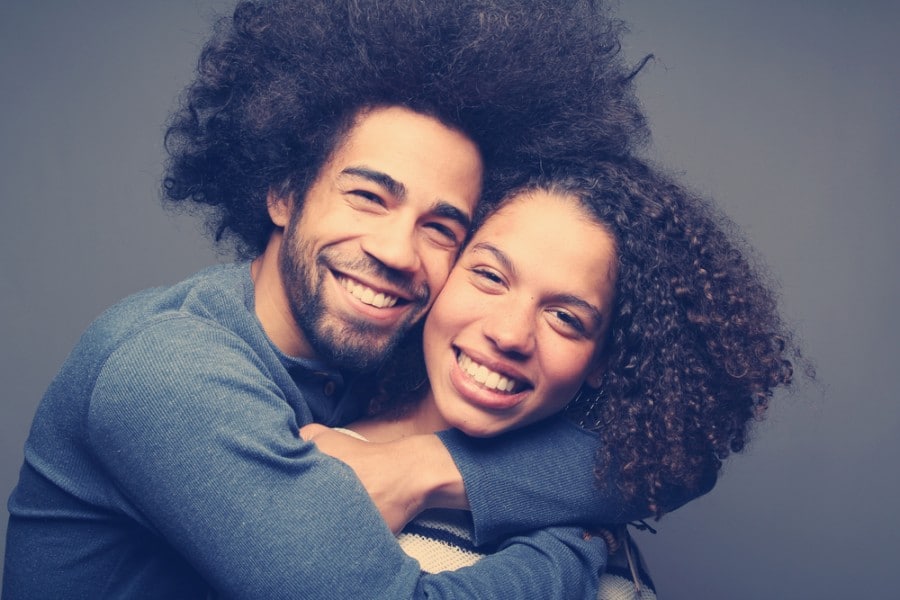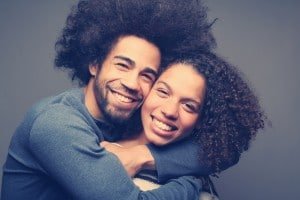 In general, a couple is considered to be in infertile if they are unable to become pregnant within 1 year of trying. In this situation, we consider that a couple is trying to conceive if they have unprotected vaginal intercourse with fair regularity over a course of 1 year. More than 90% of couples will conceive spontaneously within 1 year of trying. In fact, many couples will conceive within the first 3 months. Any couple that is unable to achieve pregnancy after one year of trying should have a thorough infertility evaluation.
As a general rule, when a couple faces infertility, both male and female partners should be evaluated.
Special Situations: Couples Living Apart / Distance Relationships
The situation becomes a bit more complex in couples who do not live together for one reason or another (work/family issues/military service, visa or immigration problems, etc) and as a result, have sexual intercourse only infrequently. While many couples that are separated by distance do not achieve pregnancy because of infrequent sex, it is still advisable to evaluate couples that live apart as prolonged waiting will only make the situation worse if one of the partners has suboptimal fertility. As time goes on and you get older, pregnancy becomes increasingly difficult – therefore it is prudent to get evaluated for possible infertility early on especially if you live afar which precludes frequent sexual activity.
Special Situations: Female Partner Close or Older than 35 Years Old
Because the inability to conceive decreases exponentially in women over age 35, if the female partner is close or over age 35, usually infertility evaluation is recommended as soon as the couple decides to have children or after unprotected sex for 3-6 months with no pregnancy. In couples with a female partner close to age 35 or older, evaluation is reasonable after 3-6 months of trying to achieve spontaneous pregnancy through sexual intercourse.
Special Situations: Infertility History with a Prior Partner
In couples who have a history of infertility in a previous relationship, early testing is advisable to determine if you have infertility problems so that they can be addressed if present.
Prompt evaluation for infertility is important because infertility potential decreases exponentially in women around age 35 with every year.
Male partners who are older than age 45-50 may also need to have urological evaluation especially if the volume of ejaculate is low, which may suggest BPH. Men who are taking medications for enlarged prostate, hair loss, or testosterone supplements require evaluation as these medications can affect fertility and may need to be stopped prior to attempting pregnancy.
Causes Of Male Infertility
Male infertility is caused by contributions from multiple factors. Sperm health is dependent on the microenvironment within the testicle including scrotal temperature, blood flow, hormonal factors, good nutrition as well as genetic factors.
In general, testicular maturation and development are impaired when the testes are exposed to higher than normal temperatures. Normally, the temperature within the testis is about 2° lower than the rest of the body. In men whose testis are exposed to heat such as cooks, workers in metallurgic factories, and men who frequent sauna, testicular maturation may be impaired. Similarly, men with large varicoceles may have impaired sperm quality.
Inflammation is known to decrease fertility as well, as evidenced by decreased sperm quality in men who had an infection. Febrile infections also impair fertility for 3-6 months.
Adequate nutrition and intake of proper nutrients also affect sperm quality. In fact, studies have shown that sperm quality can be improved by supplemental nutrients and vitamins.
Common Causes of Male Infertility:
Exposure to Heat
Hormonal problems
Prior surgery (hernia, varicocele repair, hydrocelectomy, epididymectomy, orchiectomy, prostatectomy, TURP, Greenlight laser of the prostate)
Neurological problems
Obstructive azoospermia
Non-obstructive azoospermia
Y chromosome microdeletion
Ejaculatory problems
Retrograde ejaculation
Unejaculation
Evaluation of Men for Infertility
Infertility evaluation and management involve taking a detailed history, checking vital signs including blood pressure, a physical exam to look for vas deferens, testicular volume, and any prostate abnormalities. Blood tests typically performed as part of the initial evaluation include testosterone levels, thyroid levels, kidney function tests and blood counts. Semen analysis is performed.
Semen analysis: The key to Infertility Evaluation in Men.
Typically semen analysis is performed on 2 different occasions preferably a few weeks apart to get a good idea of semen quality. There is some variability with each ejaculation. For this reason, 2 semen analyses are desirable. For best results, it is advisable to abstain from ejaculation for 2-3 days before semen analysis in order to produce an adequately large sample of semen. Semen should be evaluated within 1 hour of ejaculation by an experienced cytopathologist.
The most common abnormalities are low semen volume and low sperm count.
While total semen volume and sperm count are important, other less commonly recognized characteristics, are just as important such as sperm motility, percent normal sperm as well as presence or absence of inflammatory cells.
What We Treat:
Male Subfertility
Oligospermia
Scrotal Varicoceles (cause of abnormal sperm counts and quality in some men)
Treatment Options for Infertility Offered at New York Urology Specialists:
Infertility Evaluation including semen analysis
Genetic evaluation and testing
Microscopic varicocelectomy (varicocele repair).
TESE / MicroTESE
Testicular Mapping
Other treatment options are available on as needed basis by individual patients\
IVF / ICSI (in conjunction with reproductive endocrinologists)
Why Choose New York Urology Specialists for Your Infertility Evaluation and Treatment:
1. Experience – we see and treat many infertile men and couples. You are treated by board-certified urologists who are up-to-date on the latest advances in the field.
2. Freedom to Choose Reproductive Endocrinologists – As an independent practice, you're not forced to use a reproductive endocrinologist for the female partner that work with us. You are free to choose a reproductive endocrinologist of your choosing.
3. Confidential and Understanding Care. We understand that most of our patients desire privacy. We see patients with a variety of urological problems. Your reason for visiting us is entirely confidential.
---
Dr. Alex Shteynshlyuger is a board-certified urologist in NYC. He specializes in sexual and reproductive issues that affect men. He helps men with infertility to achieve pregnancy. He is a specialist in interpreting semen analysis in men with infertility. He performs a testicular biopsy, MicroTESE, TESA, as well as varicocele repair.
We see patients from all parts of New York City (Manhattan, Brooklyn, Queens, Bronx, Staten Island), Long Island, Westchester, and New Jersey as well as other parts of the USA. We also see international patients from Canada, Japan, South America, Russia, Asia, Europe, the Middle East, Africa, the Caribbean, and other parts of the world.
If you have any questions, to schedule a consultation or if you need a second opinion, please contact us or call 1-212-204-6300
---
Urology Visit
by

Oliver

on Jul 18, 2019
Staff were all very welcoming. Dr. Alex Shteynshlyuger was very knowledgeable and attentive during my time spent with him.
Outstanding
by

Allan B.

on Jul 09, 2019
Went in for a procedure with Dr. Alex and he was very calm and thorough about the the operation and the recovery. From the front desk to his assistants, everyone was very courteous, professional and polite. I highly recommend NY Urologist Specialist. They are outstanding!!!
Review
by

Monique

on Jan 28, 2019
Absolutely amazing!
First class Surgeon & staff
by

DAM BEN STANTON

on Sep 24, 2018
From the very appointment to the last follow-up visit, I felt I was at the right place and with the right people around me. Dr. Alex Stheynshlyuger and his staff made it easy and confortable. I would recommend them to every man.
Satisfied Patient
by

Winston

on Sep 15, 2018
I am very please and satisfied with everything that has been offorded to me by New York Urology Specialist Office.....Dr Alex
Friendly , courteous, effiecient and professional
by

Wyts

on Sep 15, 2018
Wyts Wyts recommends New York Urology Specialists via Facebook. September 15, 2018 · Friendly , courteous, effiecient and professional staff members. This office i highly recommend for any and all Urology matters. Dr Alex Shteynshlyuger is very professional and knowledgable easy to communicate with. Thanks Dr Alex
Surgical Procedure
by

Lee St. James

on Sep 01, 2018
Dr Alex and his staff are through professionals in every sense of the word. From initial diagnosis to a period of evaluating and ruling out options, we decided upon a surgical solution, which appears for the most part to have corrected the issue. Thanks to Ana, and the staff, especially Dr. Alex for treating me so well. Best regards, Lee
urology services
by

juanito creque

on Apr 11, 2018
I am very satisfied with the treatment I received at new york urology specialist and would recommend them to other patients.they are the very best.
Review
by

Bob Brown

on Nov 19, 2017
I am writing to thank dr. Alex. He is thorough, professional, knowledgeable, helpful and friendly. I have seen him for ED and prostate issues, and he has explained all my options clearly, and found solutions that have been a great help. thank you! I highly recommend both Dr. Alex and his staff, which I find to be helpful, friendly, knowledgeable and very professional. They are a pleasure to deal with and all have been a great help.
Dr visit
by

Clarence Brown

on Sep 14, 2017
I am very much thankful for meeting Dr Alex .I had a very serious medical problem I visited many doctors but none could not help me it was very difficult for me until I visited Dr Alex after a couple visits my medical problem is no more I feel very great also I felt almost 20 years younger Dr Alex is second to none fantastic doctor. Thanks again Dr Alex from my family.
Genius
by

Patient

on Jun 04, 2017
" He found my source of testicular pain that was missed by a Urologist from my insurance provider. Although I paid to go out of network- any price is less than testicular pain. He is generous with his time and will not short change anyone for care." via Vitals.com Posted on June 4th, 2017
Excellent doctor
by

Michael

on Jul 03, 2014
I am feeling better now after visiting clinic New York urology specialists. Excellent staff and appointment on time.
Thank you for excellent care
by

George & Sally R

on Jan 07, 2013
Dear Dr. Alex: We want to thank you for the excellent care you provided for George during his emergency operation and the follow up treatment. Your quiet, confident manner was reassuring to us during a very scary time for us. We will never forget you. George Sally R. Date: 2013
We love you!
by

Joyce T

on Feb 16, 2012
Dr. Alex Shteynshlyuger and Staff – Thank you so much for taking care of my husband Bob. Dr. Alex: I thank God everyday for you. You were an answer to prayer.