Microscopic Varicocelectomy: Treatment of Infertility, Scrotal Pain and Asymmetric Testicular Growth in New York City
---
Dr. Alex Shteynshlyuger MD is an experienced surgeon who is trained in microscopic techniques and performs microscopic varicocelectomy for men with scrotal varicoceles.
If you have any questions, to schedule a consultation or if you need a second opinion, please contact us or call  1-(646) 663-5747
---
What is microscopic varicocelectomy?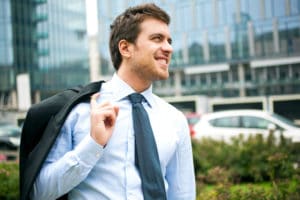 Microscopic varicocelectomy is a surgical procedure performed using a surgical microscope.  The procedure is performed in the operating room, typically under spinal or general anesthesia.  varicocelectomy involves removing abnormal veins around the testes.  The key part of the procedure is to avoid damage to the small artery supplying the testes as well as to preserve the miniscule lymphatic vessels draining the scrotum.  Preservation of lymphatic vessels prevents hydrocele formation, which is a common side effect of non-microscopic varicocelectomy.
Dr. Alex Shteynshlyuger routinely identifies the arteries and lymphatic channels during microscopic varicocelectomy and preserves them  with the help of operating microscope and doppler ultrasound.
Who Needs Microscopic Hydrocelectomy?
Microscopic hydrocelectomy is performed for treatment of scrotal varicoceles, which are enlarged veins in the scrotum around the testes.    Varicoceles can cause male infertility (difficulty or inability to get pregnant) or impaired semen quality.  Scrotal varicoceles can also cause scrotal discomfort and pain.  During adolescence, large varicoceles can prevent testes from growing normally to their full potential.
For men with scrotal varicoceles that cause infertility or pain, microscopic hydrocelectomy provides effective treatment option for treatment of their symptoms.
How are varicoceles diagnosed?
Varicoceles can typically be diagnosed by a urologist during physical exam.  Scrotal ultrasound is then performed to confirm the presence of varicoceles.
How long does microscopic varicocelectomy varicocelectomy take?
The length of the procedure depends on whether one side or both sides have varicoceles and need to be operated on.  Typically, the procedure takes 2-3 hours on average.  After microscopic varicocelectomy men are able to go home the same day and are able to resume normal activities within 1-2 days after procedure.  Most men are able to go back to office work  the next day.  Men are advised to refrain from strenuous work (GYM) for 2-3 weeks after the procedure.
---
If you have any questions, to schedule a consultation or if you need a second opinion, please contact us or call  1-(646) 663-5747
We offer affordable, highest-quality urology care.
---