Treatment for Peyronie's disease
---
If you have any questions, to schedule a consultation or if you need a second opinion, please contact us or call: 646-663-4050
If you have symptoms of Peyronie's disease, please contact Dr. Alex Shteynshlyuger for evaluation. He is among the few urologists in New York City who has been approved to participate in XIAFLEX REMS program and can administer Xiaflex for treatment of Peyronie's disease to eligible men. He is also experienced with all other surgical and non-surgical treatment options for Peyronie's disease including penile plication, plaque excision, penile implant and offers treatment for ED associated with Peyronie's disease.
---
Peyronie's Disease: Pearls of Wisdom that Every Patient Needs to Know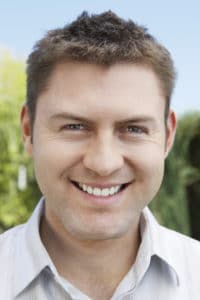 It is important to recognize that not everyone with Peyronie's disease requires active treatment but everyone should be evaluated by an experienced urologist as soon as symptoms are recognized.
Early treatment may prevent disease progression and worsening of symptoms. Early treatment may be more effective in reversing symptoms of Peyronie's disease.
Treatment of Peyronie's Disease is Rather Complicated.
Treatment options depend on the following factors:
How long have the symptoms been present? Usually, surgery is reserved for patients who have had Peyronie's for at least 1 year and no change in symptoms for at least 6 months.
If Patient's symptoms are interfering with function (ability to have sex)
Quality of Erections – good erections allow for more treatment options. Erections that are not adequate with use of Viagra or Cialis, or injections of Trimix/Prostaglandin E1, usually would require penile implant surgery.
Presence of penile narrowing 'waist' or 'hourglass" appearance – if the narrowing is severe surgical treatment with graft insertion is usually necessary to address the problem.
Penile plaque: whether it can be felt (palpable or not?), Peyronie's plaque size, and whether it's calcified (hard)
General Treatment Facts About Peyronie's Disease that You Should Know
It is important to know that in some men with Peyronie's disease the curvature resolves spontaneously. It usually occurs within the first year of disease onset. However, this is rather rare – more often the curvature may look better because erections become less hard and as a result, the curvature is less noticeable. If erections get less hard and curvature lessens as a result, it's a sign that the disease process got worse. Most men experience disease worsening – as a result, we advise early pro-active treatment for Peyronie's disease with injection therapy and penile traction.
For men with symptomatic Peyronie's disease treatment options include observation, intralesional injections of verapamil, interferon or collagenase (Xiaflex). Topical verapamil does not appear to be of significant benefit and is not currently recommended. Oral medications can also be used to treat Peyronie's disease. Potaba tablets are useful for penile pain however they are somewhat difficult to take.
Mechanical stretching devices (traction devices) may also benefit men with significant curvature. Penile traction devices decrease the curvature angle, help with pain and can increase penile length.
Treatment of Men with New Symptoms of Peyronie's Disease
Early active treatment may be beneficial even for men with minimal symptoms as it may prevent disease progression.
In general, after evaluation, which should include induction of artificial erection, penile doppler ultrasound, and measurement of penile curvature and penile plaque, as well as evaluation of erectile function, choices depend on the quality of erections, penile curvature, and presence of a palpable plaque.
In general penile traction therapy is beneficial for prevention of disease worsening and reversal of penile shortening.
If erections are good and the plaque is palpable, injection therapy is advisable: Xiaflex, verapamil, interferon.
If the plaque is not palpable, injection therapy is not an option. If erections are good, penile traction therapy is advised. If the plaque becomes palpable, injection therapy can be added. If there is no change in symptoms after 6 months, penile plication can be performed if there is no significant 'hourglass' appearance.
In patients with good erections, once the disease has been present for around a year, with 6 months of no significant worsening of symptoms, surgical options can be considered which include penile plication, plaque excision with grafting and a penile implant.
In patients with severe erectile dysfunction and moderate to severe Peyronie's disease, a penile implant can be performed early.
If symptoms and curvature are still present and symptomatic after initial treatment, treatment options listed below under "Long-standing >1 year Peyronie's Disease apply.
Men with Long Standing >1 Year Peyronie's Disease
For men with long-standing stable Peyronie's disease who have minimal symptoms (very mild curvature) and who are not bothered by these symptoms, supportive care and observation is usually all that is necessary. This usually includes men with mild Peyronie's disease who do not have pain or difficulty with erections or intercourse with the problem present for >1-2 years and no significant changes in the past 6-12 months.
If erections are good, there is no or minimal narrowing of the penis, and the plaque is small and not too calcified and erections <70-90 degrees, injection therapy with Xiaflex, verapamil or interferon can be tried.
If erections are excellent but there is a significant narrowing of the penis or the curvature is severe >70-90 degrees, penile plaque excision with grafting is advised.
If erections are not very good and the curvature is severe or the plaque is large and calcified, penile implant in conjunction with penile plication or plaque excision with grafting is advised.
Surgical Treatment Options for Peyronie's Disease
Men whose curvature is too severe for treatment with penile injection therapy or if the plaque is too large and too calcified. do not benefit from these treatment options have the options of surgical treatment for Peyronie's disease. Surgical treatment options include penile plication, grafting, and insertion of a penile implant or penile prosthesis.
Some men only need one of these procedures however sometimes more than 1 surgical treatment is performed in the same patient to achieve an optimal outcome. For example, a man may benefit penile implant insertion with grafting and plaque incision when the curvature is severe and there is a constricting band.
Peyronie's disease has 2 stages: the early active phase which is the first year when the symptoms occur and second dormant stage.
Studies report that as many as 13% of men experience spontaneous Peyronie's disease resolution without treatment in the first year. However, this needs to be put in perspective. Some men feel an improvement in curvature because erections become less hard as a result of Peyronie's. When erections are less hard, the curvature is less noticeable.
If the symptoms are minor and do not affect the quality of life, observation is sufficient. If the symptoms are significant such as difficulty with erections, pain, significant curvature then non-surgical treatment options are advisable.
There are many non-surgical treatment options available. The evidence for their benefit is often less than satisfactory. Only a few available non-surgical treatments stand out:
Xiaflex (collagenase) injections and injectable verapamil. Interferon Injections appear beneficial but expensive, not widely available and not widely used. Xiaflex for Peyronie's disease has good efficacy and is the preferred treatment for men with moderate to severe disease.
Penile Traction devices may also be used. Manual penile remodeling may also be beneficial. Potaba is helpful to some men with painful erections but is challenging to take.
I do not recommend Colchicine, tamoxifen, vitamin E or topical verapamil as there is a questionable benefit and some risks involved.
---
If you have any questions, to schedule a consultation or if you need a second opinion, please contact us or call: 646-663-4050
Dr. Alex Shteynshlyuger is a board-certified urologist in NYC who specializes in treating men with Peyronie's disease.
---
This post is also available in: Spanish