Treatment of Advanced (PSA recurrence) and Metastatic Prostate Cancer
---
If you have any questions, to schedule a consultation or if you need a second opinion, please contact us or call: 646-663-5515
Dr. Alex Shteynshlyuger is a board-certified urologist in NYC who specializes in treating men for prostate cancer.
---
What You Need to Know About Advanced Prostate Cancer: PSA Recurrence and Metastatic Disease
241,000 men are diagnosed yearly with prostate cancer in the US. Each year more than 28,000 men develop metastatic prostate cancer and most of them die from the disease.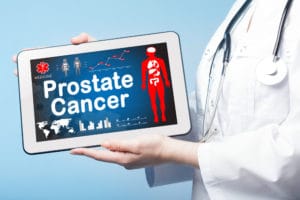 After treatment for prostate cancer with surgery or radiation, 20-30% of treated men will have a PSA recurrence.
A man who develops PSA recurrence after treatment will survive on average 12 years based on historical data.
Estimated 70,000 each year have PSA recurrence after definitive treatment for prostate cancer. This means that more than 1 million men are alive with PSA recurrent prostate cancer.
Many more have metastatic prostate cancer but officially die of other "intervening' causes. I suspect the actual number is probably at least double. As an average man with hormone-refractory prostate cancer can live at least 18-24 months. Many men are elderly with other comorbidities.
Choice of Treatment for Men with Metastatic Disease Depends on a Variety of Factors.
Patients health status (ECOG status)
The therapeutic index of the medication: Safety profile of the medication
Contraindications
Complexity of administration
Adverse effects from the treatment
The familiarity of physicians with the medication
Median survival times reported from historical studies that range from about 6 to 10 months [Eisenberger et al. 1985] but have now vastly improved in contemporary clinical trials, averaging 18–24 months or more. What does that mean? Well Let's take Zytiga:
Post-docetaxel study ECOG 0-1 (patients with good functional status): OS (overall survival) of 14 months in Zytiga group vs 10 months in the placebo group.
Non-pretreated study ECOG 0-1 (patients with good functional status): OS (overall survival) of 35 months in Zytiga group vs 30 months in the placebo group.
As we move earlier in the course of the disease, the opportunity window expands, as does the duration of potential treatment. Next step: treatment of PSA recurrent disease – average 5-7 years before it becomes metastatic.
New treatment options for metastatic prostate cancer that have shown a significant benefit with improved survival include Xtandi, Zytiga, Provenge, and Xofigo, all of which are approved for treatment of prostate cancer.
Newer treatment options are being investigated which include Galeterone and a number of other agents.
---
If you have any questions, to schedule a consultation or if you need a second opinion, please contact us or call: 646-663-5515
We see patients from all parts of New York City (Manhattan, Brooklyn, Queens, Bronx, Staten Island), Long Island, Westchester and New Jersey as well as other parts of the USA. We also see international patients from Canada, Japan, South America, Russia, Asia, Europe, Middle East, Africa, the Caribbean and other parts of the world.
---
This post is also available in: Russian Chinese (Simplified) Spanish