Chronic Prostatitis Treatment in NYC
Treatment for chronic prostatitis can be frustrating for patients and physicians as well. At New York Urology Specialists our experienced urologists have extensive experience caring for men with chronic prostatitis and pelvic pain.
---
If you have any questions, to schedule a consultation or if you need a second opinion, please contact us or call: 646-663-3025
Dr. Alex Shteynshlyuger has published peer-reviewed articles on the treatment of prostatitis and difficult to treat rare prostate infections. He has treated many men with chronic prostatitis.
---
Correct Diagnosis is the Key To Successful Treatment
The first step is to establish a correct diagnosis. We fully evaluate each patient to elucidate the cause of their symptoms. If an alternative diagnosis is found, that problem is addressed first. Example of alternative diagnoses includes urethral strictures, urinary tract infections, BPH and enlarged prostate, muscular skeletal causes and a number of other diagnoses.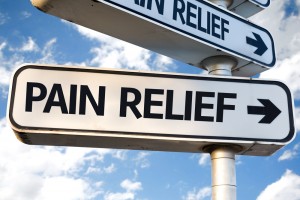 Once a diagnosis of chronic prostatitis is made a sequential approach is taken to address the symptoms of chronic prostatitis. While chronic prostatitis and pelvic pain may not be curable in all men, the symptoms can certainly be controlled in many men with chronic prostatitis and pelvic pain.
The initial treatment selection is based on the most likely cause and symptom pattern. Typically a few treatments will be tried over a period of time until the desired response to treatment is achieved.
To discuss how we can help you with your symptoms, please contact us for an appointment.
---
If you have any questions, to schedule a consultation or if you need a second opinion, please contact us or call: 646-663-3025
---