Treatment of Fungal UTI and Prostatitis
---
If you have any questions, to schedule a consultation or if you need a second opinion, please contact us or call: 646-663-3025
---
Fungal (Candidal) Prostatitis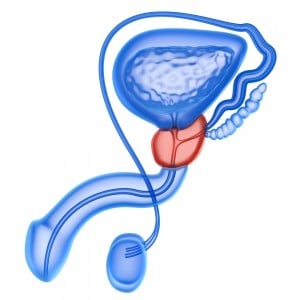 Fungal prostatitis is a relatively less common form of prostatitis. Occasionally fungal prostatitis can develop as a result of acute bacterial prostatitis which was treated with prolonged and long courses of antibiotics.
Fungal prostatitis may be difficult to diagnose. Some men who are uncircumcised may develop recurrent balanitis after sex or ejaculation. Female partners may develop recurrent candidal vaginal infections.
What is the best way to diagnose fungal prostatitis?
Typically urine and semen cultures including fungal stain is performed as part of the evaluation and then was suspected to have fungal prostatitis. Occasionally, the diagnosis is made on prostate biopsy or after transurethral resection of the prostate.
Dr. Shteynshlyuger's article is the definitive guide to diagnosis and treatment of fungal prostatitis and is included in Clinical Practice Guideline for the Management of Candidiasis: 2016 Update by the Infectious Diseases Society of America.
What are the Types of Fungal Infections that infect the Prostate
Virtually every type of fungus can cause infections of the prostate. Most common infection is caused by Candida albicans, which is the most common fungus causing human infections. Non-candidal species such as Aspergillosis and Cryptococcus can also occasionally cause prostatic infections.
What are the risk factors for fungal prostatitis?
Candidal UTI can lead to fungal prostatitis. Urinary tract obstruction is a predisposing factor for chronic colonization and infection of the prostate. Urethral stricture and BPH can predispose to candida UTI and prostatitis.
Fungal infections can also be transmitted through sexual intercourse.
Chronic renal insufficiency (renal failure, dialysis), immunocompromise (HIV, AIDS, use of steroid medications and immune modulator therapy) also increase the risk of fungal infections.
---
If you have any questions, to schedule a consultation or if you need a second opinion, please contact us or call: 646-663-3025
---