Education and Training
Dr. Alex Shteynshlyuger – Urologist and Surgeon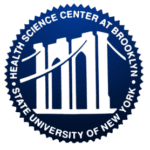 SUNY Downstate School of Medicine.  
Brooklyn, NY                 8/99-5/2003
Degree: MD (Doctor of Medicine)      
Brandeis University;
Waltham, MA.                 9/95-5/1999
BS Cum Laude with Honors in Molecular and Cellular Biology
BA Cum Laude in Economics
Senior Honors Research Thesis:  "Characterization of Proteins Binding to the ßE5 motif of the T Cell Receptor ß-chain Enhancer."
Return to the full profile for Dr. Alex Shteynshlyuger 
---
If you have any questions, to schedule a consultation or if you need a second opinion, please contact us or call: (646) 663-4477.  
We offer affordable, highest-quality urology care. No insurance – no problem.   Find out our office hours or directions to our office. We offer weekday, weekend and evening office hours.
---
This post is also available in: Russian