Urethritis in Men: Urinary Pain and Burning
---
---
If you have any questions, to schedule a consultation or if you need a second opinion, please contact us or call: 646-663-4080
---
Urethritis is a Type of UTI
Urethritis refers to inflammation and infection of the urethra. Typical symptoms include urinary burning, pain with urination in the urethra and the penis and difficulty urinating.  Some men may also have frequent urination.
Urethritis can be caused by one of the common bacteria us that colonize a urinary tract.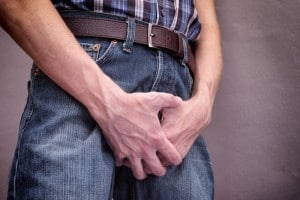 Often urethritis is a result of a sexually transmitted disease which include gonorrhea, chlamydia, syphilis and a number of other conditions.
The recommended care for urethritis includes urinalysis and urinary culture; tests for sexually transmitted diseases including gonorrhea, chlyamydia, syphylis and HIV are also routinely recommended.
Antibiotics may be prescribed.  Typically antibiotics such as ciprofloxacin (Cipro) 500 mg taken for 7 days are effective in treating urethritis due to urinary tract infection.
In sexually active men, sexually transmitted diseases are of concern and treatment is chosen with the goal of eradicating common sexually transmitted diseases.  The current recommendations from the CDC (Centers for Disease Control) is 1 dose of ceftriaxone 1 g intramuscularly and 1 dose of 1 g erythromycin orally; alternatively instead of ceftriaxone, Cefixime 400 mg in a single oral dose may be taken. Doxycycline 100 mg orally twice daily may be taken for 7 days instead of erythromycin.
References:
http://www.cdc.gov/mmwr/preview/mmwrhtml/rr5912a1.htm?s_cid=rr5912a1_w
---
If you have any questions, to schedule a consultation or if you need a second opinion, please contact us or call: 646-663-4080
Dr. Alex Shteynshlyuger  is a board certified urologist in NYC who specializes in treating men and women with frequent urinary tract infections (UTI).
---