4KScore Makes it Simple to Understand Your Chances of Having High-Risk Prostate Cancer
---
If you have any questions, to schedule a consultation or if you need a second opinion, please contact us or call: 646-663-5515
---
Elevated PSA: What to Do?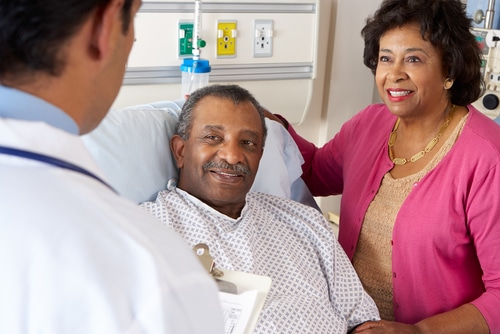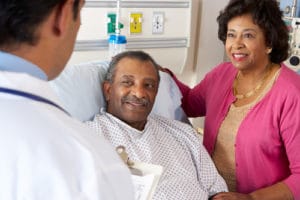 Slight elevation of PSA is a common clinical challenge. PSA tends to fluctuate quite a bit over a short period of time and between different readings. Whether it is caused by prostate cancer, prostatitis or many other causes is often difficult to tell.
Elevated PSA always causes a significant amount of anxiety and worry both for the patient in the treating urologist. Prostate biopsies are recommended reluctantly in many cases.
The actual question is usually whether or not there is a high risk prostate cancer that can lead to morbidity, metastatic disease and death.
4KScore is currently the best available test for men with a mild-to-moderate elevation of PSA from its baseline to predict the chances of having high-risk prostate cancer. This obviously helps to decide whether or not to recommend a prostate biopsy and whether a prostate biopsy can be avoided with a reasonable risk.
A sample 4KScore test result shown below made it fairly easy to decide that for someone who has a 36% risk of having high-grade prostate cancer a prostate biopsy was advised. Please note that 36% risk of high-grade prostate cancer implies that the overall risk of prostate cancer, low-grade and high-grade, is significantly higher.
---
If you have any questions, to schedule a consultation or if you need a second opinion, please contact us or call: 646-663-5515
We offer affordable, highest-quality urology care. We offer weekday, weekend, and evening office hours.
---