Robotic Surgery (DaVinci) for Prostate Cancer at New York Urology Specialists
---
If you have any questions, to schedule a consultation or if you need a second opinion, please contact us or call: 646-663-5515
Dr. Alex Shteynshlyuger is a board-certified urologist in NYC who specializes in treating men for prostate cancer. He is well trained in robotic surgery and offers robotic radical prostatectomy to men in New York City.
---
Nerve-Sparing Robotic Prostatectomy at New York Urology Specialists
We routinely perform nerve-sparing prostatectomy to preserve erectile function on both the right and left sides of the prostate. In cases where the cancer is aggressive the need to remove cancer in its entirety may preclude performing a nerve-sparing procedure on either one or both sides of the prostate.
We perform pelvic lymph node dissection when the risk profile suggests that the patient will benefit from lymphadenectomy, typically if the risk of lymph node metastasis is >5%.
Advantages of Robotic Prostatectomy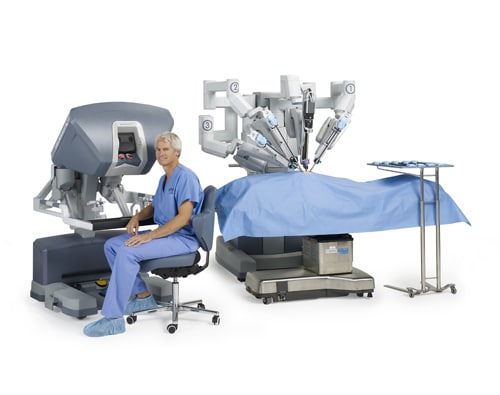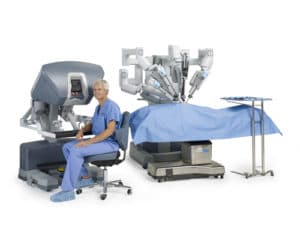 1. Smaller incisions
2. Less pain and faster recovery
3. Less blood loss
All other aspects of the robotic surgery closely replicate the traditional radical prostatectomy which has a proven track record of cancer control.
---
If you have any questions, to schedule a consultation or if you need a second opinion, please contact us or call: 646-663-5515
We see patients from all parts of New York City (Manhattan, Brooklyn, Queens, Bronx, Staten Island), Long Island, Westchester and New Jersey as well as other parts of the USA. We also see international patients from Canada, Japan, South America, Russia, Asia, Europe, Middle East, Africa, the Caribbean and other parts of the world.
---
This post is also available in: Russian Chinese (Simplified) Spanish