PHI vs 4KScore: Which is a Better Test for Men at Risk for Prostate Cancer and Elevated PSA?
---
If you have any questions, to schedule a consultation or if you need a second opinion, please contact us or call: 646-663-5515
Dr. Alex Shteynshlyuger is a fellowship-trained urologic oncologist and a robotically-trained surgeon who specializes in all aspects of care for early, advanced and metastatic prostate cancer. He practices at New York Urology Specialists. He is a member of the Society for Urologic Oncology as well as American Society for Clinical Oncology. New York Urology Specialists is one of the first practices in the New York area and in the United States to offer an innovative 4KScore test for men at risk for prostate cancer..
---
Prostate Health Index (PHI) compared to the 4KScore test for Prostate Cancer.
Both PHI and 4KScore tests are used to evaluate men at risk for prostate cancer because of their age, family history or symptoms. They can be used as a replacement for PSA in men for prostate cancer screening and testing.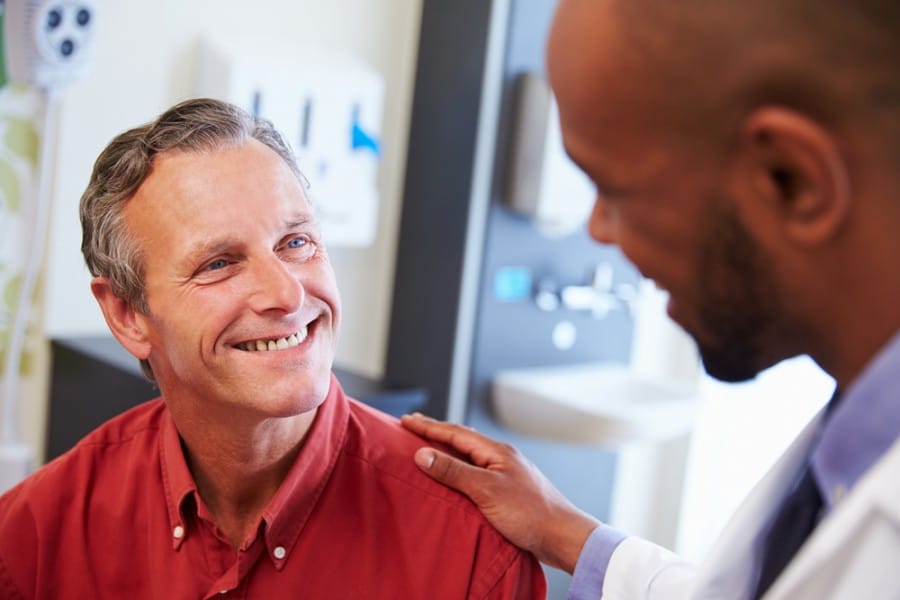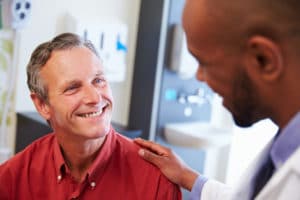 PHI and 4Kscore tests provide somewhat different information. As a result, one is not better than another. Rather they provide complementary information. While either test is useful by itself, together they provide a fuller picture of prostate cancer risk for an individual man.
Prostate Health Index (PHI) test predicts the risk of having prostate cancer. 4KScore test predicts the risk of having high-risk prostate cancer. Because prostate cancer is an evolving disease these tests together may provide a more-rounded picture about the longer-term risk of aggressive prostate cancer in men.
Can PHI and 4KScore be Used in Men with Prostate Cancer?
Neither 4KScore test nor Prostate Health Index prostate cancer tests are useful in men who are already diagnosed with prostate cancer. They are only useful for men who are at risk for prostate cancer or who want to know their risk of having prostate cancer by undergoing prostate cancer screening.
For men with elevated PSA, the 4KScore test can help to decide whether or not to have a prostate biopsy.
---
If you have any questions, to schedule a consultation or if you need a second opinion, please contact us or call: 646-663-5515
---