Diagnosis of Bladder Carcinoma
by Alex Shteynshlyuger MD
---
If you have any questions, to schedule a consultation or if you need a second opinion, please contact us or call: 646-663-5515
Dr. Alex Shteynshlyuger is a fellowship-trained urologic oncologist, a surgeon who specializes in all aspects of care for early, advanced and metastatic bladder cancer.
---
How is Bladder Cancer Diagnosed?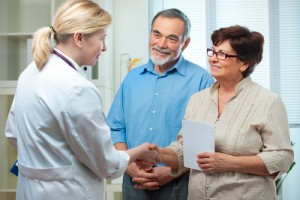 Diagnosis of bladder cancer is most commonly made in men and women who present with symptoms suggestive of bladder cancer.
The most direct and definitive diagnosis of bladder cancer is made through direct visualization of the urethra and bladder using a cystoscope (small camera). Imaging studies such as ultrasound (sonogram), CT scan, MRI and PET scan do not have good sensitivity for the diagnosis of bladder cancer as they miss much smaller and even medium-sized bladder tumors or cancers.
Usually, cystoscopy is performed as part of a thorough urological evaluation. If a bladder mass or suspicious abnormality (lesion) in the wall of the bladder is discovered by the urologist, biopsy of the suspicious area is performed. Cytology and blood work may also be performed. Urine is typically sent for urinalysis and culture.
If the result of bladder biopsy confirms the presence of bladder carcinoma, further evaluation including CT scan of the kidneys, abdomen, and pelvis with intravenous contrast is usually performed.
It is important to understand the terminology used by medical professionals.
Whenever a word "Cancer" or "Carcinoma" is used this refers to a cancerous growth that was confirmed by pathological evaluation.
Words such as lesion, mass, and tumor refer to a growth that appears suspicious but may or may not be cancerous. Usually, a diagnostic biopsy is performed to remove and examine lesion/mass or tumor to see if it is cancerous or benign (no cancer).
---
If you have any questions, to schedule a consultation or if you need a second opinion, please contact us or call: 646-663-5515
---
This post is also available in: Spanish