Innovative Bladder Cancer Treatment
by Alex Shteynshlyuger MD
---
If you have any questions, to schedule a consultation or if you need a second opinion, please contact us or call: 646-663-5515
The experienced team at New York Urology Specialists offers evidence-based care for men and women with a diagnosis of bladder cancer in New York City and surrounding areas. We achieve excellence in the urological care of bladder cancer through scientific approach combined with clinical acumen and extensive experience caring for men and women with bladder cancer.
---
Timely Treatment of Bladder Cancer is Important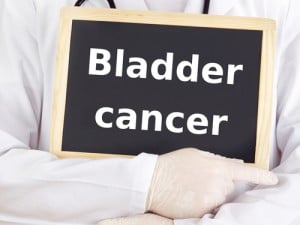 Diagnosis of bladder cancer is typically made after biopsy of the suspicious lesion or mass in the bladder discovered during cystoscopy. TURBT (transurethral resection of bladder tumor) may also be performed to biopsy and partially or completely remove the mass. TURBT is typically performed in the operating room (hospital, outpatient surgery center or office-based operating room). Bladder biopsy may be performed in the office or OR (operating room). If the biopsy reveals malignant or cancerous cells, a diagnosis is established. Metastatic cancer to the bladder is rare but can occur. Most common non-urothelial or non-native cancer that involves the bladder originates from the adjacent colon.
Once a diagnosis of bladder cancer is made, a thorough evaluation is performed to 'stage' bladder cancer. Staging refers to the evaluation of disease spread using physical examination, laboratory tests and imaging tests such as CT, MRI, US, and PET scan. Once staging evaluation is complete, discussion of treatment options can be initiated. Grading or pathological grade refers to the architectural degree of abnormal appearance exhibited by cancer cells. The more abnormal appearing the cancer cells are grade-wise, the more aggressive cancer tends to be.
Treatment options for bladder cancer depend on the stage and grade of the disease. More aggressive and extensive disease requires more extensive treatment.
Depending on stage and grade of the disease, options may include surveillance with regular examinations and cystoscopy, repeat TURBT, instillation of therapeutic and immunotherapeutic agents in the bladder (intravesical instillation) to decrease cancer recurrence and progression, chemotherapy, radiation therapy, and radical cystectomy in women or cystoprostatectomy in men.
---
If you have any questions, to schedule a consultation or if you need a second opinion, please contact us or call: 646-663-5515
---
This post is also available in: Spanish