PCNL (or PNL) Treatment for Large Kidney Stones and Staghorn Calculi (Percutaneous Nephro-Lithotomy)
---
If you have any questions, to schedule a consultation or if you need a second opinion, please contact us or call: 646-663-4421
Dr. Shteynshlyuger has performed hundreds of ureteroscopy and lithotripsy procedures for large kidney stones, in addition to ESWL procedures.  He is among a select number of urologists in the United States who performs PCNL for large kidney stones.  
---
What is Percutaneous Nephrolithotomy?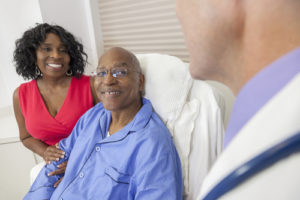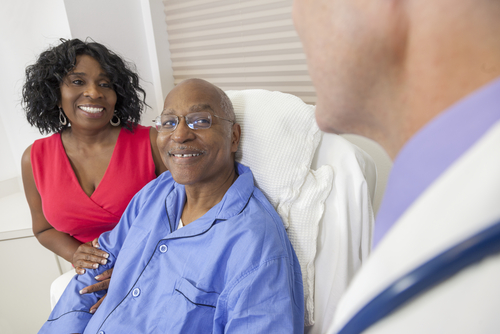 Percutaneous nephrolithotomy or PCNL refers to minimally invasive treatment for large kidney stones.  In contrast to ureteroscopy where a kidney stone is reached by going through the urethra (pee hole) into the ureter with ureteroscope, during PCNL a small opening is made through the skin directly into the kidney under guidance using ultrasound or x-rays (fluoroscopy). This opening is typically the size of a quarter coin.
An endoscope which is a small camera is inserted through an instrument called a nephroscope, the stone is visualized by the surgeon and broken. The stone can be broken using Holmium laser or Lithoclast.
Stone fragments are removed and send for biochemical analysis.  Depending on the stone size and location surgery can last from anywhere an hour to 4-6 hours.
When is Percutaneous Nephrolithotomy or PCNL Performed?
PCNL is considered to be more effective for treatment of larger stones than ESWL lithotripsy or ureteroscopy.  On the other hand, PCNL is more involved and associated with more frequent complications than ESWL lithotripsy or ureteroscopy.
The choice of treatment selection is often complex and is based on stone size stone location, presumed stone composition, patient's physique and a number of other factors including other medical conditions that the patient has.
In general PCNL cannot be performed in patients who cannot stop taking blood thinning medications such as aspirin Plavix, Coumadin and Xarelto.
In patients with severely compromised lung function PCNL may also be  limited by their medical condition.
---
If you have any questions, to schedule a consultation or if you need a second opinion, please contact us or call: 646-663-4421
Dr. Alex Shteynshlyuger  is a board certified urologist in NYC who specializes in treating men and women with kidney stones and ureteral stones.
---