Experienced Kidney Stone Specialists in NYC
"No Stone is Too Big. No Stone is Too Hard."
---
If you have any questions, to schedule a consultation or if you need a second opinion, please contact us or call: 646-663-4421
When it comes to treating large kidney stones, experienced urologists at New York Urology Specialists bring a wealth of expertise and experience individualized to the particular history and needs of each patient.
Same-day virtual video appointments and in-person appointments are available.
---
What are the Causes of Kidney and Ureteral Stones?
Kidney stones form when the concentration of kidney-forming molecules in the urine is too high. The most common cause of kidney stones is dehydration as often happens in the summer. High levels of uric acid and calcium in the urine also predispose to kidney stone formation. Some patients have a genetic predisposition to kidney stones, other patients have diets that predispose to kidney stones.
What is the Cause of Kidney Stone Pain?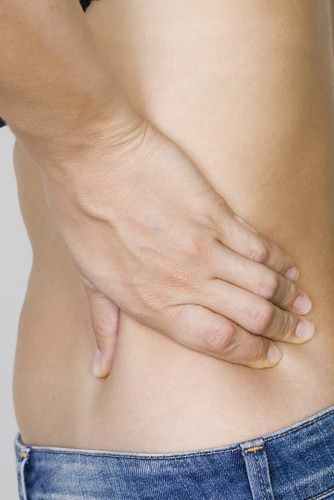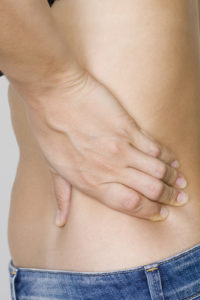 When kidney stones start to migrate through the ureter into the urinary bladder, they may cause partial or complete blockage of urine flow from the kidney. Increased pressure in the kidney cause pain. Stones themselves typically do not cause pain unless they cause blockage to urine flow. Most stones in the kidney do not cause any symptoms unless they obstruct urine flow.
Treatment Options for Kidney Stones in New York City
For patients who have acute pain from an obstructing kidney stone, a ureteral stent may need to be placed to relieve the obstruction and to treat the pain. We evaluate each patient individually. Depending on the situation, some patients may be able to avoid ureteral stent and have one of the treatments for kidney stones such as ESWL lithotripsy.
Services for Patients with Kidney Stones and Ureteral Stones in NYC
lithotripsy (ESWL)
Robotic surgery (necessary for some patients with complex kidney stones)
Treatment of kidney and ureteral stones in patients with heart disease who take aspirin and other blood thinners.
These procedures can be performed in the ambulatory surgery center or hospital settings.
Kidney Stones: Prevention is the New Treatment
Believing that there is a better way to care for men and women with kidney stones, the first comprehensive Kidney Stone Clinic in New York City was born at New York Urology Specialists. Dr. Shteynshlyuger coupled a humanistic approach with the best available science on prevention and treatment of kidney stones to offer outstanding medical and surgical care for men and women suffering from kidney stones.
Dr. Alex Shteynshlyuger is an accomplished surgeon who is fellowship trained in minimally invasive treatment options for kidney stones including lithotripsy. Dr. Alex Shteynshlyuger opened the first comprehensive Kidney Stone Clinic in NYC. Our clinic addresses the previously unaddressed need for a comprehensive approach to keeping patients stone – free, with prevention as a major focus of care. We have extensive experience in caring for patients with complex kidney stone histories. Dr. Alex enjoys the surgical challenges and the medical complexity of evaluating and treating men and women with kidney stones.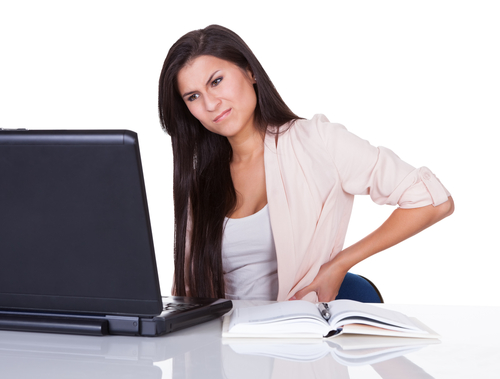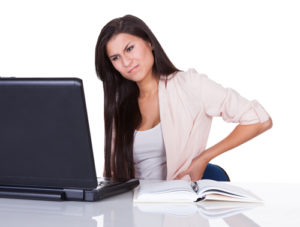 A highly respected urologist, Dr. Alex won the debate at the The New York Academy of Medicine on "Ureteroscopic laser lithotripsy vs Flomax/observation."
When it comes to leadership in innovative kidney stone care, Dr. Alex was among the first urologists advocating non-surgical treatment for small ureteral stones, called medically expulsive therapy. This approach has become the standard of care nationwide.
Choosing the right treatment requires a thorough understanding of the treatment effectiveness of each treatment modality in different situations.
Using more modern approaches to kidney stone care in combination with the latest research and advanced technologies, we are able to minimize the number of procedures necessary to make patients stone free. We optimize our approaches to minimize risks and maximize the success of treatment for each treatment. Using such parameters as Hounsfield units (HU), stone size and stone location.
What are Kidney Stones and How Are They Formed?
Kidney stones or renal calculi are a common problem worldwide with an incidence of 8 to 15% in the USA and Europe. Stones most frequently occur in men and women aged 20 to 40 years, although stones are seen in all age groups. Kidney stones occur more frequently with increasing age and there is a male to female ratio of 3:2. Among patients who experienced one episode of kidney stones, the disease usually recurs in more than 50% of patients within 10 years. Kidney stones are associated with chronic kidney disease, bone disease, type 2 diabetes mellitus, and the metabolic syndrome.
Kidney stones develop when mineral crystals precipitate out from the urine and aggregate within the kidney. Kidney stones usually leave the body by passing with the urine stream. Many small stones are formed and passed without causing any symptoms. If stones grow to sufficient size (usually at least 3 mm) they can obstruct the ureter. Kidney stones >5 mm in diameter are at higher risk of getting stuck in the ureter.
Calcium stones: The vast majority of kidney stones are calcium stones, either calcium oxalate or calcium phosphate. High concentrations of calcium and oxalate in the urine lead to stone formation. Oxalate is a natural substance found in foods such as nuts, chocolates, fruits, and vegetables. A calcium-rich diet or high doses of vitamin D can increase the concentration of calcium in the urine.
Struvite stones: These stones are formed in response to an infection in the urinary tract. They have a tendency to grow rather quickly, often without warning or associated symptoms.
Uric acid stones: These stones form in people who have highly concentrated urine. This can be from either not drinking enough fluid or losing too much fluid. Eating a high-protein diet is a risk factor for uric acid stones. People who have gout (a type of inflammatory arthritis) are more likely to form this type of kidney stone.
Cystine stones: People with a genetic condition called cystinuria excrete too much cystine (an amino acid) in their urine and have a tendency to form cystine stones.
Urologists at New York Urology Specialists are among the ranks of elite urologists in NYC that provide care for kidney stones.
---
If you have any questions, to schedule a consultation or if you need a second opinion, please contact us or call: 646-663-4421
Dr. Alex Shteynshlyuger is a board-certified urologist. He treats men and women with kidney and ureteral stones. He is among the most experienced specialists when it comes to treatment of large kidney stones and ureteral stones. Dr. Shteynshlyuger has performed hundreds of ureteroscopy and lithotripsy procedures for large kidney stones, in addition to ESWL procedures. He is among a select number of urologists in the United States who performs PCNL for large kidney stones.
Our philosophy centers on the prompt treatment of symptomatic kidney stones and ureteral stones to address pain as well as longer-term focus on long-term prevention of kidney stone recurrences. We offer safe and effective treatment for kidney stones in NYC.
---
Recommendation
by

JOHN

on Jul 18, 2019
Therefore I would like to recommend you to anyone who need your services.
Outstanding
by

Allan B.

on Jul 09, 2019
Went in for a procedure with Dr. Alex and he was very calm and thorough about the the operation and the recovery. From the front desk to his assistants, everyone was very courteous, professional and polite. I highly recommend NY Urologist Specialist. They are outstanding!!!
Great follow ups
by

Tara

on Mar 17, 2019
Overall, I am happy with the services provided by Dr. Alex and his office staff. They are second to none when regarding follow-ups and getting back to you promptly, which is definitely not always the case with specialists. Furthermore, living abroad, he has offered to continue to treat me via skype and through email, which has been hugely helpful considering the medical care where I live is not as comprehensive as in the United States.
First class Surgeon & staff
by

DAM BEN STANTON

on Sep 24, 2018
From the very appointment to the last follow-up visit, I felt I was at the right place and with the right people around me. Dr. Alex Stheynshlyuger and his staff made it easy and confortable. I would recommend them to every man.
Satisfied Patient
by

Winston

on Sep 15, 2018
I am very please and satisfied with everything that has been offorded to me by New York Urology Specialist Office.....Dr Alex
Friendly , courteous, effiecient and professional
by

Wyts

on Sep 15, 2018
Wyts Wyts recommends New York Urology Specialists via Facebook. September 15, 2018 · Friendly , courteous, effiecient and professional staff members. This office i highly recommend for any and all Urology matters. Dr Alex Shteynshlyuger is very professional and knowledgable easy to communicate with. Thanks Dr Alex
urology services
by

juanito creque

on Apr 11, 2018
I am very satisfied with the treatment I received at new york urology specialist and would recommend them to other patients.they are the very best.
Excellent doctor
by

Jen R.

on Feb 19, 2018
I saw Dr. Alex for kidney stones. I'm very pleased with the results.
Review
by

Bob Brown

on Nov 19, 2017
I am writing to thank dr. Alex. He is thorough, professional, knowledgeable, helpful and friendly. I have seen him for ED and prostate issues, and he has explained all my options clearly, and found solutions that have been a great help. thank you! I highly recommend both Dr. Alex and his staff, which I find to be helpful, friendly, knowledgeable and very professional. They are a pleasure to deal with and all have been a great help.
Dr visit
by

Clarence Brown

on Sep 14, 2017
I am very much thankful for meeting Dr Alex .I had a very serious medical problem I visited many doctors but none could not help me it was very difficult for me until I visited Dr Alex after a couple visits my medical problem is no more I feel very great also I felt almost 20 years younger Dr Alex is second to none fantastic doctor. Thanks again Dr Alex from my family.
Excellent doctor
by

Michael

on Jul 03, 2014
I am feeling better now after visiting clinic New York urology specialists. Excellent staff and appointment on time.
Thank you for excellent care
by

George & Sally R

on Jan 07, 2013
Dear Dr. Alex: We want to thank you for the excellent care you provided for George during his emergency operation and the follow up treatment. Your quiet, confident manner was reassuring to us during a very scary time for us. We will never forget you. George Sally R. Date: 2013
We appreciate all that you did to help my dad
by

Joanne R.

on Sep 17, 2012
Dear Dr. Alex – I just wanted to write you a note to thank you for all of the care you have gave to my father during his illness. We appreciate all that you did to help my dad through his illness. We wanted to be sure to let you know how much it meant to us. Sincerely Joanne R.
We love you!
by

Joyce T

on Feb 16, 2012
Dr. Alex Shteynshlyuger and Staff – Thank you so much for taking care of my husband Bob. Dr. Alex: I thank God everyday for you. You were an answer to prayer.