UPJ Kidney Stones: Experienced Urologists in NYC
---
If you have any questions, to schedule a consultation or if you need a second opinion, please contact us or call: 646-663-4421
Dr. Alex Shteynshlyuger  is a board certified urologist in NYC who specializes in treating men and women with kidney stones and ureteral stones.
---
What is the UPJ?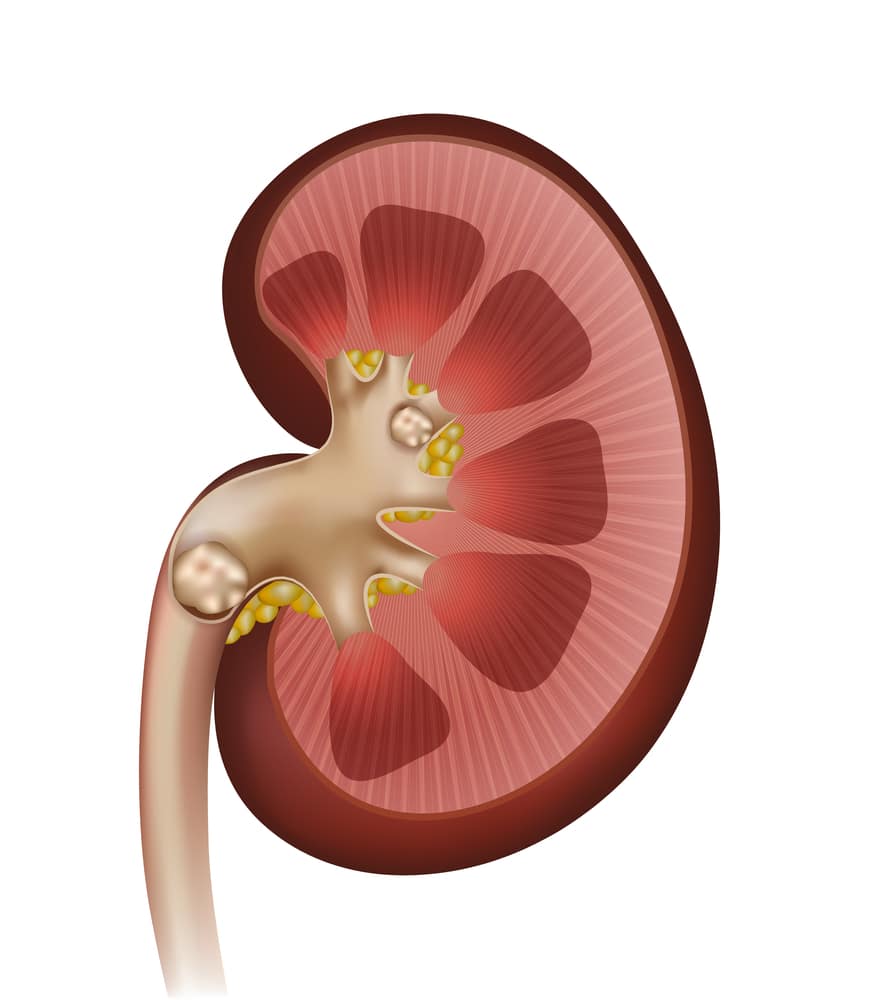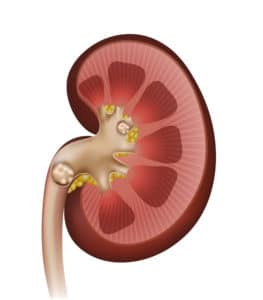 The ureteropelvic junction (UPJ) is the area where the upper end of the ureter meets the renal pelvis (the part of the kidney that funnels urine into the ureter). This is the second most common area for stones to get stuck and cause symptoms because it is one of the narrowest parts of the urinary tract.
If left untreated, a UPJ kidney stone can impede the flow of urine and cause urine build-up and swelling (hydronephrosis) in the kidney. If left untreated this can  eventually lead to kidney damage.
Most stones that get stuck at UPJ are 5 mm and larger. It is rare for stones smaller than 5 mm to block the UPJ. When they do, there may be an associated problem called UPJ obstruction, that is not related to kidney stone but is a problem of the ureter itself.
Typical symptoms of a UPJ stone are back or flank pain.  Hematuria (bloody urine), nausea and vomiting may occur. If infection is present, malaise, fever and chills may occur.
Treatment options for UPJ stones based on symptoms:
If severe pain is present along with signs of infection (fever, chills, urine culture showing UTI), kidney stones are typically not broken down because that can make things worse. A ureteral double-J stent (a plastic tube) is placed urgently in the operating room to relieve the obstruction and decompress the kidney. The obstruction is relieved usually with JJ-stent insertion as this is more comfortable for the patient, but percutaneous nephrostomy (PCN) tube placement is another option, although this is more invasive and a little less convenient for the patient. The urine infection is treated with antibiotics. Once the infection is gone, the stone is then broken with either ureteroscopy and laser or shock-wave, usually in 2-4 weeks. The stone may also be removed with PCNL at a later date once the infection has cleared. The choice of procedure will depend on the size of the stone.
If pain is present, nausea, and vomiting, but there are no signs of infection, oftentimes the stone can be broken in one sitting such as shock-wave lithotripsy (ESWL) or ureteroscopy with Holmium laser lithotripsy.
Stones smaller than 8 mm may pass with observation. About 40-60% of stones may pass spontaneously. Stones larger than 7-8 mm that get stuck at UPJ rarely pass without surgical intervention.
Hydronephrosis and UPJ Stones
UPJ stones usually produce significant blockage of the ureter at the UPJ and block urine flow. As a result, urine backs up in the kidney causing dilatation of the renal pelvis and renal calices. This dilatation is called hydronephrosis.  Prolonged obstruction of the kidney can cause damage to the kidneys but usually short-term hydronephrosis that lasts less than 1 month causes reversible kidney damage.
Hydronephrosis can also predispose to infection, which is a urological emergency and requires immediate treatment. Usually a ureteral stent or percutaneous nephrostomy is required if a patient with a UPJ stone has a urine infection.
---
If you have any questions, to schedule a consultation for treatment of kidney stones or if you need a second opinion, please contact us or call: 646-663-4421
Dr. Alex Shteynshlyuger  is a board certified urologist in NYC who specializes in treating men and women with kidney stones and ureteral stones.  He has treated hundreds of men and women with large kidney stones.
---