Treatment of Large Ureteral Stones
---
If you have any questions, to schedule a consultation or if you need a second opinion, please contact us or call: 646-663-4421
Dr. Alex Shteynshlyuger  is a board certified urologist in NYC who specializes in treating men and women with kidney stones and ureteral stones.
---
Ureteral Stones are Kidney Stones that Get Stuck in the Ureter.
Kidney stones as large as 2 to 2.5 cm can sometimes get stuck in the ureter.  Ureter is a narrow tube that connects the kidney to urinary bladder. Ureter carries urine from kidney to the urinary bladder.
Treatment of Large Ureteral Stones (>10 mm or 1 cm) Involves Complex Decision-Making.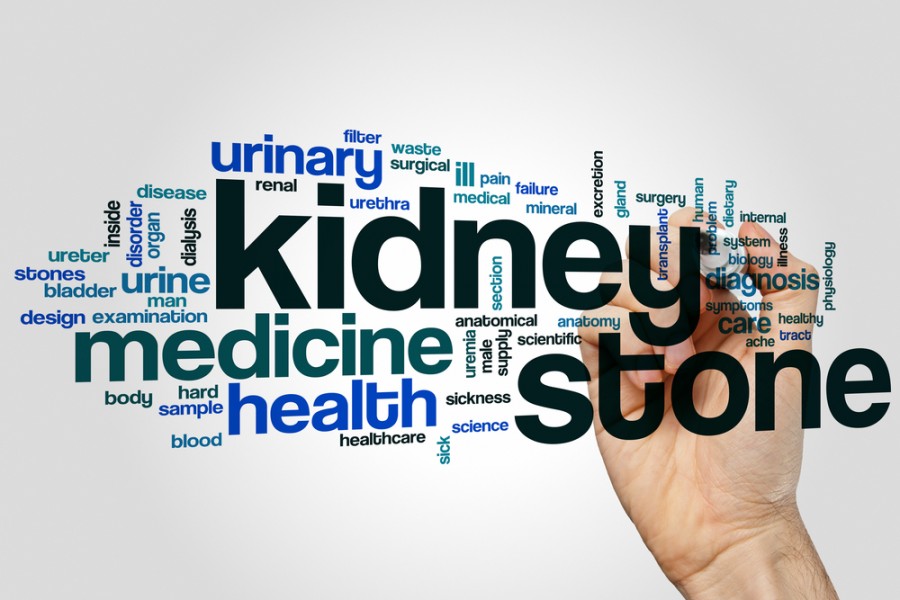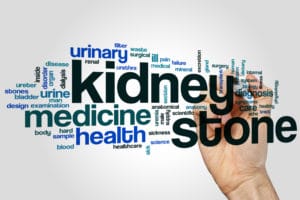 Sometimes large stones in the ureter do not cause significant symptoms or cause only mild chronic discomfort and are found incidentally.  In these situations, the kidney is usually very dilated, hydronephrotic (contains fluid), with significant loss of kidney parenchyma.  In other words, there is loss of kidney function.
Stones as small as 0.7-0.9 cm (7-9 mm or 1/4 of an inch) can get stuck and erode into the wall of the ureter. While smaller stones often get stuck and block the ureter, it is rare for a smaller ureteral stone (<0.6 cm or 6 mm) to erode into the wall of the ureter. Thus treatment of smaller ureteral stones is typically less challenging.
Can We Save the Kidneys?
When the kidney is blocked by a large stone and dilated, the decision that needs to be made is whether the remaining kidney can be saved.  In such situations, my usual preference is to position a ureteral stent or nephrostomy for 2-3 months to allow kidney to recover.
Recent studies (rediscovered as this has been known for >20 years and practiced be me for a long time) demonstrate that with this maneuver, many kidneys that otherwise appear to have poor function may recover sufficient function to be saved and preserved.
If there is adequate function in the kidney, the next step is to decide how to fragment the stone and to remove all the pieces.  Sometimes placing a ureteral stent prior to the procedure is possible.  Other times, the stone is so eroded and embedded into the adjacent wall of the ureter that inserting a ureteral stent adjacent to the stone is not possible.
If the stone is located in the ureter, ureteroscopy with laser lithotripsy is usually performed.  This requires sufficient skill to break a stone that is essentially embedded within the wall of the ureter without causing further damage to the ureter.  Because in these situations the stone erodes into the wall of the ureter, there is a high risk of ureteral stricture formation postoperatively.  For this reason a large, 7 French or 8 French ureteral stent is usually left for 2-3 months to allow healing.  Sometimes a second or staged ureteroscopic procedure is necessary.  It is very important to remove all stone fragments as remaining fragments may predispose to stone recurrence, infections and stricture.
For large stones located at the UPJ (ureteropelvic junction the connection between the kidney and the ureter), either a retrograde ureteroscopic approach or an antegrade approach through a percutaneous nephrostomy can work.
Laparoscopy and Robotic Surgery for Large Ureteral Stones
Occasionally for a large and long stone that is embedded in the ureter, laparoscopic or robotic approach may prove to be beneficial.  If there is severe erosion of the ureter, excision of the damaged/eroded ureter and primary repair may provide a lower risk of stricture than repairing a ureter eroded by the stone.  This is a judgment call that needs to be made by the surgeon at the time of surgery.
If a kidney has poor or no function, simple nephroureterectomy that can be performed laparoscopically or robotically.  Usually, if the function of the kidney is less than 10-15% after decompression for 2 months with a stent or nephrostomy, nephrectomy is the right choice for a symptomatic patient.
For a patient without symptoms, once the stone is fragmented, the patient may be observed.  Stone fragmentation is advised as an obstructed non-functioning system is a risk factor for a severe infection.
---
If you have any questions, to schedule a consultation or if you need a second opinion, please contact us or call: 646-663-4421
Dr. Alex Shteynshlyuger  is a board certified urologist in NYC who specializes in treating men and women with kidney stones and ureteral stones.
We offer affordable, highest-quality urology care.  We offer weekday, weekend, and evening office hours. 
Find out our office hours or directions to our office.
---