Urinary Catheterization for Treatment of Urinary Retention and Incontinence
by Dr. Alex Shteynshlyuger, a board-certified urologist, and specialist in the treatment of urinary problems in men and women including frequent urination, burning with urination and urinary retention.
---
If you have any questions, to schedule a consultation or if you need a second opinion, please contact us or call: 646-663-4151
---
What is Urinary Catheterization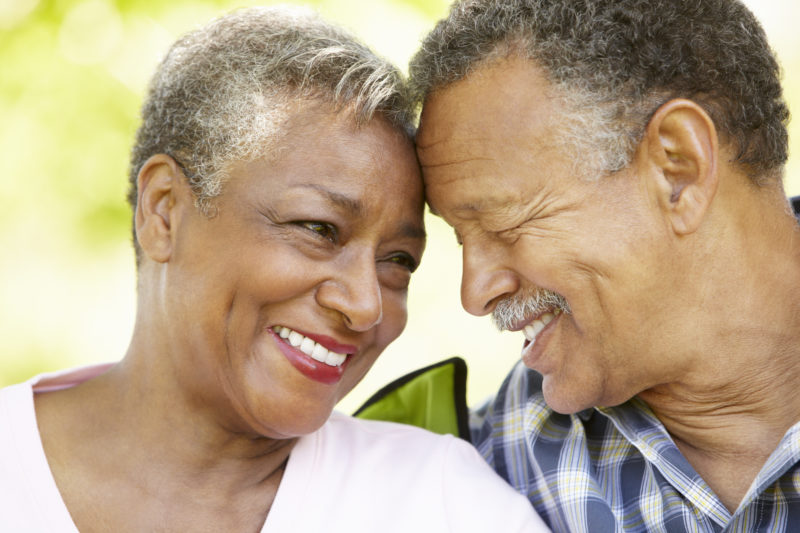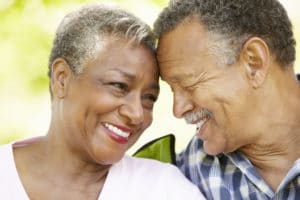 Urinary catheterization refers to a small tube that is inserted into the urethra and passed into the urinary bladder. The purpose of the urinary catheter is to drain urine from the bladder in patients who are unable to urinate on their own.
There are two types of urinary catheterization: Indwelling urinary catheter (Foley catheter) and clean, intermittent self-catheterization (CIC).
What is the Purpose of Urinary Catheterization? When is Urethral Catheter Used?
The purpose of urinary catheterization is to empty urine from the bladder. Urinary catheterization is also used to obtain sterile urine from the bladder in certain circumstances. Foley catheter is often used after various surgeries while a patient is recovering from anesthesia or urethral, bladder or kidney surgery.
In patients who are unable to urinate on the own, urinary catheterization can relieve urinary retention either as a temporary or permanent treatment.
What is Clean Intermittent Urinary Catheterization (CIC)
Clean intermittent catheterization refers to using catheters to empty the bladder intermittently, usually every 4-6 hours instead of keeping the catheter inside the bladder continuously as happens with an indwelling Foley catheter. Typically, patients are taught how to do clean intermittent catheterization so that they can self-catheterize at their convenience. Disposable, one-time use catheters are available which make it convenient to use catheters outside of home and when traveling.
Clean intermittent catheterization (CIC) is safe and effective. The procedure is clean but not sterile. The catheter is usually sterile but it can also be cleaned (washed with regular soap and air-dried) and can be re-used if necessary. It's important that the hands are clean (cleaning with regular soap and water is sufficient) but no other special precautions are needed. The risk of infection with clean intermittent catheterization is low; much lower than with having an indwelling urethral catheter.
What is Indwelling Foley Catheter?
Indwelling Foley catheter refers to a catheter that is designed to stay in the bladder continuously usually for as long as a month at a time. The catheter has an inflatable balloon at the tip that sits inside the bladder and prevents it from coming out. Usually, the catheter is changed monthly to decrease the risks of infection. Indwelling Foley catheter is typically used after surgery and in situations when clean intermittent catheterization is not advisable or cannot be performed by the patient or his/her caretakers.
What are the Benefits of Urinary Catheterization for Treatment of Urinary Retention or Incomplete Bladder Emptying
Urinary catheterization allows the bladder to be emptied completely. This can prevent urinary tract infections and kidney damage in patients with urinary retention. Typically, patients experience significant relief and improvement in the quality of life after they start clean intermittent catheterization. Because the bladder is emptied completely with the catheter, patients typically do not have bladder discomfort and pain, do not have a constant urgency to urinate and are able to go and lead a fairly normal life.
How Long Can Urethral Catheter (Foley Catheter) Stay in Place?
While patients can use Foley catheter as a treatment option for their urinary problem for many years, it is necessary for the catheter to be changed on about once a month to decrease the risks of infection and incarceration (calcification) of the catheter. In patients who get frequent UTIs, more frequent catheter changes may be necessary.
How Painful is Urinary Catheterization?
Usually, urinary catheterization causes no pain in women but may cause some discomfort. If a permanent catheter is left in the bladder, the catheter can cause discomfort and inconvenience.
In male patients, usually mild discomfort is experienced when the catheter is inserted but some men are more sensitive than others. Greater than 90% of men are able to do self-catheterization in our practice. Indwelling Foley catheter can cause more discomfort especially in patients who are moving a lot. Discomfort typically occurs at the tip of the penis and medications such as lidocaine cream can help.
What are the Treatment Options for Men and Women Who Need Urethral Catheters?
For patients who have urinary retention due to obstruction, treatment of the underlying cause of obstruction can allow patient to become catheter free.
For patients who have nonobstructive urinary retention, clean intermittent catheterization is effective. For many patients with nonobstructive urinary retention, InterStim sacral nerve neuromodulation has been shown to reverse urinary retention and enable them to void on their own.
Why Choose New York Urology Specialists for Treatment of Bladder Problems?
All treatment is performed by a Board-certified urologist experienced in treating men with symptoms of frequent urination, urinary urgency, urinary incontinence and bladder pain using medical therapy, minimally invasive therapies, lasers and open surgery.
We are one of the few practices in the region to offer a full range of options for treatment of urinary problems in men and women
We offer treatment options for overactive bladder, UTI, and urinary incontinence in our office which avoids the risks, costs, and recovery from general anesthesia.
Extensive Experience: Hundreds of men and women have treated successfully using medical therapy, Botox for overactive bladder, Interstim for frequent urination and tibial neuromodulation.

When it comes to experience and innovation – New York Urology Specialists are a step ahead. Better Science Means Better Care. We specialize in minimally invasive highly effective treatment for symptoms of bladder pain, urethral burning, pelvic discomfort, incomplete bladder emptying, urinary frequency, and urgency. Many treatment procedures are performed in the convenience and privacy of office settings under local anesthesia.
If you have any questions, to schedule a consultation or if you need a second opinion, please contact us or call: 646-663-4151
Medicare and major insurances accepted. We offer affordable rates and financing options.
Schedule an Appointment with Dr. Shteynshlyuger:
Call today: 646-663-4151 or make an appointment online
Dr. Alex Shteynshlyuger is a fellowship trained board-certified urologist with expertise in evaluation and treatment of urinary problems. He uses modern effective and proven treatment methods including Botox for OAB, Interstim neuromodulation. He is highly recommended by top primary care physicians in the New York area.
He has successfully treated hundreds of men and women of all ages with urinary problems including bladder problems, kidney problems, urethral and ureteral problems.
If you or someone you know has been experiencing urological symptoms, make an appointment to take advantage of Dr. Shteynshlyuger's expert advice. Please feel free to Contact Us with any questions.
---
If you have any questions, to schedule a consultation or if you need a second opinion, please contact us or call: 646-663-4151
We offer affordable, highest-quality urology care with or without insurance. Find out our office hours or directions to our office. We offer weekday, weekend, and evening office hours.
---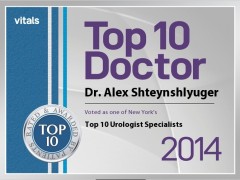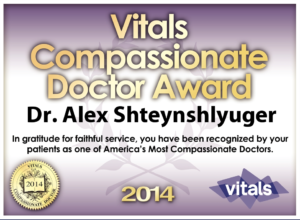 ---
If you have any questions, to schedule a consultation or if you need a second opinion, please contact us or call: 646-663-4151
Dr. Alex Shteynshlyuger is a board-certified urologist in NYC who specializes in treating men and women with urinary problems including frequent urination, difficulty emptying the bladder, urinary urgency and incontinence.
---