Frequent Urination Symptoms in Women: Specialized Treatment in NYC
---
If you have any questions, to schedule a consultation or if you need a second opinion, please contact us or call: 646-663-4151
Dr. Alex Shteynshlyuger is a board-certified urologist in NYC who specializes in treating men and women with urinary problems including frequent urination, difficulty emptying the bladder, urinary urgency and incontinence.
---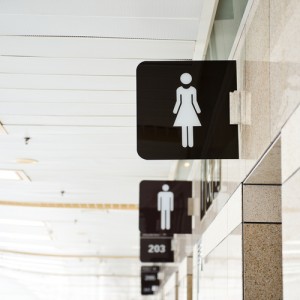 Frequent urination is a significant medical problem that affects many men and women. It can affect the quality of life and make it difficult to keep an active social life especially New York City and when traveling. Frequent urination can also cause urinary incontinence when one cannot get to the bathroom in time. frequent urination can interfere with work sports social events and cause a significant amount of inconvenience and embarrassment.
The good news is that frequent urination is a treatable condition.
The urologists at New York Urology Specialists are experienced in treating men and women with symptoms of frequent urination, urinary incontinence, and bladder control. We see men and women for initial evaluation as well as for the second opinion who are suffering from frequent urination. To see what treatment option is right for you, schedule an appointment with us.
What are the common causes of frequent urination in women?
Overactive bladder
Neurogenic bladder
Enlarged uterus or pelvic mass
Interstitial Cystitis
Incomplete bladder emptying
Large volume of urine
---
you have any questions, to schedule a consultation or if you need a second opinion, please contact us or call: 646-663-4151
We see patients from all parts of New York City (Manhattan, Brooklyn, Queens, Bronx, Staten Island), Long Island, Westchester and New Jersey as well as other parts of the USA. We also see international patients from Canada, Japan, South America, Russia, Asia, Europe, Middle East, Africa, the Caribbean and other parts of the world.
Dr. Alex Shteynshlyuger is a board-certified urologist, who specializes in all aspects of care for urinary tract infections in men and women involving the bladder, urethra, and kidneys.
---