Urinary Incontinence in Elderly Men and Women: Myths Rebuked
---
If you have any questions, to schedule a consultation or if you need a second opinion, please contact us or call: 646-663-4151
---
Latest high-quality study indicates that a medication for frequent urination (fesoterodine) and urinary incontinence can be administered to elderly man and women with minimal risk of significant side effects. The average age of men and women in this study was 75 years and all experienced significant problems including urinary incontinence prior to this study.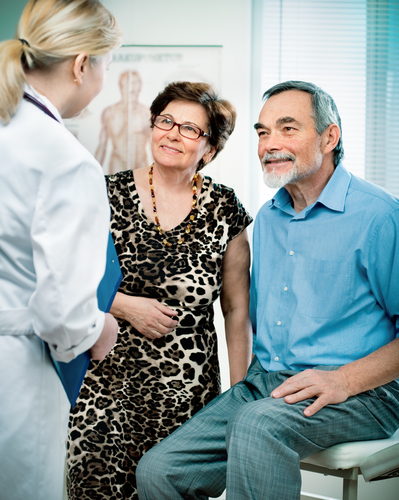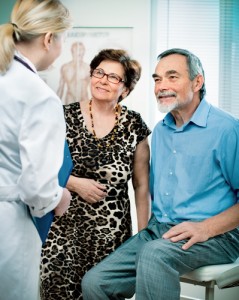 These findings are not surprising. At New York Urologists Specialists we have been offering equal treatment to men and women regardless of their age. We have never denied an effective treatment to a man or a woman just because of their age. Our experience indicates that anticholinergic medications can be safely administered to men and women with overactive bladder and urinary incontinence. The elderly men and women derive significant benefits from medical treatment of urinary incontinence.
Frequent urination during the day as well as at night is a frequent symptom in elderly man and women. Unfortunately due to concerns that medications used for the treatment of bladder frequency interact with other medications taken for other medical problems physician are often hesitant to treat urinary frequency in the elderly.
According to Dr. Alex Shteynshlyuger, a Board Certified Urologist at New York Urology Specialists, "because urinary symptoms are more common as men and women age, it is crucial that these treatments are made available to the people who need them most."
Causes of frequent urination are somewhat different in men and women. In women, the causes are mostly non-obstructive and are due to what we call overactive bladder or OAB. They can also frequently occur in men and women with a history of multiple sclerosis, Parkinson's disease, and other neurological conditions. In men, similar problems can occur. More frequently men have obstructive causes for frequent urination and incomplete bladder emptying which is caused by enlarged prostate.
For men who have both an obstructive prostate and overactive bladder, the treatment is customized to address both problems. Medications or minimally invasive surgical treatment is used to address obstructive symptoms from the prostate. Medical treatment with anticholinergic medications is used to address the symptoms of overactive bladder.
Men and women who have urinary frequency and overactive bladder are often afflicted by urinary incontinence or involuntary leakage of urine because they cannot get to the bathroom in time.
Treatment of overactive bladder often resolves urinary incontinence. When urinary incontinence is caused by weakness in the pelvic floor, reconstructive surgery can be done to correct the deficiency in the pelvic floor. An artificial urinary sphincter is also used in men to correct urinary incontinence.
---
If you have any questions, to schedule a consultation or if you need a second opinion, please contact us or call: 646-663-4151
Dr. Alex Shteynshlyuger is a board-certified urologist in NYC who specializes in treating men and women with urinary problems including frequent urination, difficulty emptying the bladder, urinary urgency and incontinence.
We offer state-of-the-art Urological care for men and women with complex urological problems. We offer both surgical and non-surgical care in the office and hospital settings. We see patients from all parts of New York City, other parts iofthe USA, Canada, South America and the Caribbean and other international patients.
---