Treatment of Genital, Urinary and Sexual Post-Menopausal Problems in Women in NYC
by Dr. Alex Shteynshlyuger, a board-certified urologist and specialist in the treatment of urinary problems in women including frequent urination, burning with urination and urinary retention.
---
If you have any questions, to schedule a consultation or if you need a second opinion, please contact us or call: 646-663-4151
---
Top Specialists for Women in NYC: Treatment of Vaginal Dryness, Frequent UTIs, Vaginal Burning, and Pain During Sex in Post-Menopausal Women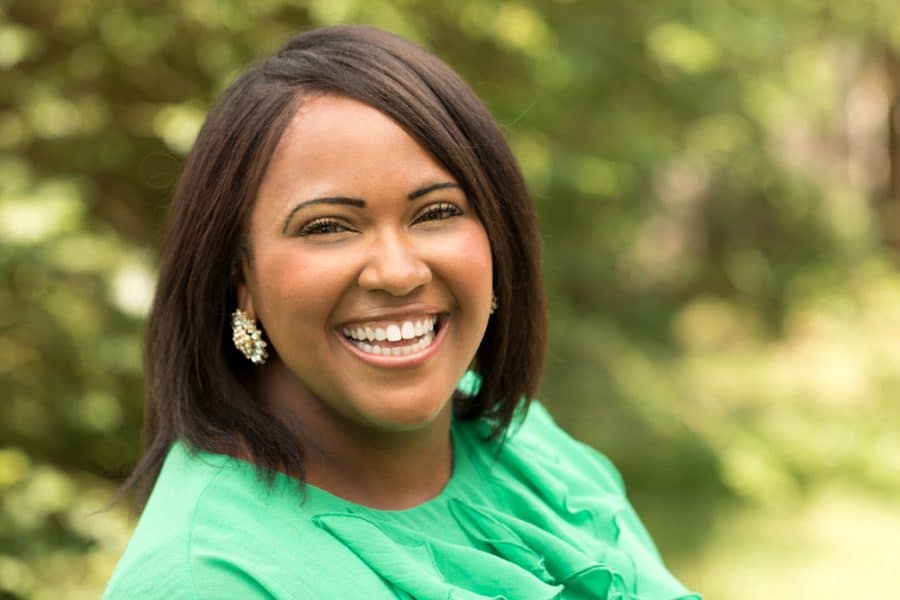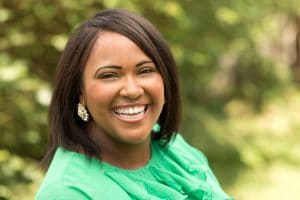 Do All Women Get Vaginal and Urinary Symptoms During Menopause?
Menopause usually occurs between ages 45 and 55 in women. One of the first signs of menopause is irregular menstrual periods. A diagnosis of menopause is made when there is a cessation of regular menstruation for one year. Younger women who undergo removal of the uterus and/or ovaries for cancer can also develop menopausal symptoms.
During menopause, a large percentage of women experience symptoms such as vaginal dryness, burning, and itching as well as recurrent urinary tract infections and pain during sex. These symptoms are collectively called genitourinary syndrome of menopause (GSM) or vulvovaginal atrophy (VVA). The term genitourinary syndrome of menopause (GSM) is relatively new and is used to describe the various signs and symptoms associated with menopause. The previously used term, vulvo-vaginal atrophy (VVA) did not cover the entire spectrum of symptoms that affect the vulva, vagina, and lower urinary tract during and after menopause.
What Are the Causes for Urinary Problems and Vaginal Problems in Post-Menopausal Women?
The main cause of changes in urinary and vaginal function during menopause is atrophy (wasting away or degeneration) of the urogenital tract. This occurs for two reasons:
the debilitating effect of advancing age on the pelvic organs
a reduction in the levels of the female hormone estrogen
Estrogen is responsible for hormonal stimulation and maintenance of healthy vaginal tissue. A lack of this hormone causes multiple effects on vaginal tissue over time. Symptoms typically start one to two years after the onset of menopause but may occur earlier or later. A decrease in estrogen leads to:
Changes in skin characteristics.
Changes in the vaginal epithelium (lining).
Decreased glycogen production.
Decreased blood flow to the tissues.
Decreased lubrication and friable skin more prone to lacerations and abrasions during sex.
Changes in vaginal flora with a reduced concentration of lactobacilli (healthy bacteria) that protect the vagina. There is a concomitant increase in harmful bacteria that cause inflammation and increased risk of UTIs. Studies [1] show that treatment of GSM with estrogen replacement therapy reduces the likelihood of colonization by certain harmful organisms that cause bacterial vaginosis.
What Are the Symptoms of Vulvo-Vaginal Atrophy or Genitourinary Syndrome of Menopause?
Most commonly, women experience one or more symptoms due to reduced estrogen stimulation to the vaginal epithelium during menopause.
Genital Symptoms:
Dryness
Irritation
Burning
Itching
Sexual Symptoms:
Dyspareunia (discomfort or pain during sex)
Lack of lubrication
Poor libido (sexual desire)
Absence of orgasms
Post-coital bleeding
Urinary Symptoms:
Urethral itching
Dysuria (pain with urination)
Frequent urinary tract infections
Urinary urgency and frequency (overactive bladder)
Urinary incontinence
What Are the Treatment Options for GSM?
Genitourinary syndrome of menopause, previously called vulvovaginal atrophy, affects many postmenopausal women. Typical symptoms include urinary frequency and dysuria, vaginal dryness, irritation, itching, and burning, as well as dyspareunia (painful sex). The most common treatments for GSM are outlined below:
Non-Hormonal Lubricants: The initial treatment for GSM is usually vaginal moisturizers such as HyaloGyn cream and Replens. These have been found by studies [2] to be as effective as estrogen creams in improving moderate to severe sexual symptoms in post-menopausal women. Longer-lasting moisturizers such as Replens external comfort gel are available and may alleviate dryness for up to 3 days, allowing for more spontaneity during intimacy.
Vaginal Estrogen: If non-hormonal vaginal lubricants are ineffective, local application of vaginal estrogen cream can be helpful for many women. Topical estrogen is currently considered the gold standard in GSM therapy. It helps improve symptoms such as pain with vaginal penetration and vulvovaginal dryness and irritation. However, many women have poor compliance with this treatment due to cost, the inconvenience of daily application, the method of application, and safety concerns about hormone use.
Estrogen Replacement Therapy: Estrogen or estrogen/progesterone combination therapy can relieve menopausal symptoms. However, studies [3] show that additional topical vaginal therapy is usually needed. Also, HRT is associated with an increased risk of breast, ovarian, and endometrial cancers as well as stroke and blood clots.
SERMs: Another class of drugs called selective estrogen receptor modulators (SERMs) may improve vulvovaginal symptoms in menopausal women. There is only one SERM, ospemifene (Osphena), that has received FDA approval for dyspareunia (pain with sex) and moderate to severe vaginal dryness due to vulvovaginal atrophy (VVA).
For women who cannot use systemic estrogen or estrogen creams due to a history of estrogen-sensitive cancer or women who cannot tolerate these treatments or are not willing to comply with daily application, other effective treatment options are available, such as laser CO2 therapy and radiofrequency therapy which are convenient, durable, affordable, and non-hormonal treatment for GSM.
CO2 Laser Treatment for Genitourinary Symptoms of Menopause
CO2 laser is an effective treatment for GSM and is offered under different brand names such as MonaLisa Touch, FemTouch, and FemiLift. MonaLisa Touch is a CO2 laser used to treat vulvovaginal atrophy (VVA) and symptoms of vaginal dryness and burning, discomfort or pain during intercourse, urinary incontinence, and vaginal discharge.
Microablative fractional CO2 laser restores the vaginal epithelium and leads to improvement in the local flora in the genital area with restoration of lactobacilli and reduction in UTIs. Studies [4] have shown that CO2 vaginal laser, alone or in combination with estrogen cream, is effective in improving vaginal health and sexual desire. Randomized controlled trials have found that CO2 lasers such as MonaLisa Touch are more effective in some women than vaginal lubricants or estrogen cream.
Radiofrequency-Based Treatments for GSM and Vulvovaginal Atrophy
Radiofrequency-based treatments such as TherMiva and UltraFemme are similarly effective for treatment of post-menopausal symptoms such as vaginal dryness, burning with urination, and painful intercourse. In addition, radiofrequency-based treatments improve skin and muscle laxity to a greater extent than CO2-based laser treatments. Fractional CO2 lasers such as Femtouch and radiofrequency-based treatments also improve symptoms of urinary incontinence in some women.
UltraFemme RF can tighten vaginal tissue.
Votiva vaginal rejuvenation treatment uses radiofrequency heat to improve blood circulation and relieve muscle pain.
Geneveve treatment uses RF technology to treat vaginal pain, lubrication, arousal, desire, and orgasm, as well as urinary incontinence and overactive bladder.
IntimaLase uses 2940 Yag laser therapy for non-invasive incisionless tightening of the vaginal canal.
ThermiVa vaginal treatment comfortably brings vulvovaginal tissues to a temperature of 40-45 Celsius for 3-5 minutes which causes immediate tissue contraction during the treatment and further tightening over the next 3 Collagen regeneration helps thicken the vaginal lining and resolve symptoms of painful intercourse.
Why Choose New York Urology Specialists for Treatment of Bladder Pain and Discomfort?
All treatment is performed by a Board-certified urologist experienced in treating men with symptoms of frequent urination, urinary urgency, urinary incontinence and bladder pain using medical therapy, minimally invasive therapies, lasers, and open surgery.
We are one of the few practices in the region to offer a full range of options for treatment of urinary problems in men and women
We offer treatment options for overactive bladder, UTI, and urinary incontinence in our office which avoids the risks, costs, and recovery from general anesthesia.
Extensive Experience: Hundreds of men and women have treated successfully using medical therapy, Botox for overactive bladder, Interstim for frequent urination and tibial neuromodulation.

When it comes to experience and innovation – New York Urology Specialists are a step ahead. Better Science Means Better Care. We specialize in minimally invasive highly effective treatment for symptoms of bladder pain, urethral burning, pelvic discomfort, incomplete bladder emptying, urinary frequency, and urgency. Many treatment procedures are performed in the convenience and privacy of office settings under local anesthesia.
If you have any questions, to schedule a consultation or if you need a second opinion, please contact us or call: 646-663-4151
Medicare and major insurances accepted. Urologist. We offer affordable rates and financing options.
Schedule an Appointment with Dr. Shteynshlyuger:
Call today: 646-663-4151 or make an appointment online
Dr. Alex Shteynshlyuger is a fellowship trained board-certified urologist with expertise in evaluation and treatment of kidney, sexual and urinary problems in women. He uses modern effective and proven treatment methods including Botox for OAB, Interstim neuromodulation. He is highly recommended by top primary care physicians in the New York area.
He has successfully treated hundreds of men and women of all ages with urinary problems including bladder problems, kidney problems, urethral and ureteral problems.
If you or someone you know has been experiencing urological symptoms, make an appointment to take advantage of Dr. Shteynshlyuger's expert advice. Please feel free to Contact Us with any questions.
---
If you have any questions, to schedule a consultation or if you need a second opinion, please contact us or call: 646-663-4151
We offer affordable, highest-quality urology care with or without insurance. Find out our office hours or directions to our office. We offer weekday, weekend, and evening office hours.
---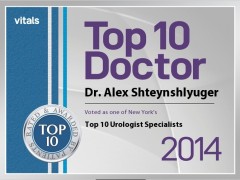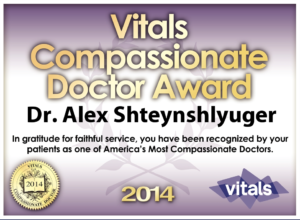 ---
If you have any questions, to schedule a consultation or if you need a second opinion, please contact us or call: 646-663-4151
Dr. Alex Shteynshlyuger is a board-certified urologist in NYC who specializes in treating men and women with urinary problems including frequent urination, difficulty emptying the bladder, urinary urgency and incontinence.
---