Penile Curvature and Bent Penis: Treatment, Removal, and Correction in New York City
by Dr. Alex Shteynshlyuger, a board-certified urologist and specialist in the treatment of penile problems in men
---
If you have any questions, to schedule a consultation or if you need a second opinion, please contact us or call: 646-663-5747
---
What You Need to Know About Penile Curvature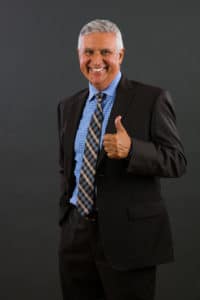 What are the Causes of Penile Curvature?
Common causes of penile curvature or bent penis include congenital penile curvature, frenulum breve, penile torsion, Peyronie's disease, scar tissue after circumcision, penoscrotal webbing.
Penile curvature is very common and if mild and does not cause any functional problems may not require treatment.
What is Congenital Penile Curvature?
The congenital penile curvature is a common finding in men. Typically, the penis is a little curved when fully erect. Men typically recall that they always have had this minor curvature. Less commonly, the curvature may be lifelong but more severe and may require treatment.
What is Peyronie's Disease?
Peyronie's disease is caused by scar formation in the penis. Scar 'contraction' causes the penis to curve. Sometimes men may experience pain/injury to the penis prior to the appearance of scar tissue and curvature but many men do not recall any injury to the penis.
What is Frenulum Breve of the Penis?
Frenulum of the penis is a skin connection between the glans penis and the shaft of the penis. It is located on the underneath of the penis. In men who have short frenulum or if it shortens due to inflammation/scarring, the tip of the penis "glans" may curve down when the penis is fully erect. Penile frenuloplasty can cure this problem. Penile frenuloplasty is performed at New York Urology Specialists.
What is Penoscrotal Webbing?
Penoscrotal web is higher than the normal connection between the penis and the scrotum.
What is Torsion of the Penis?
Torsion of the penis refers to rotation of the penis usually counterclockwise so that urethral opening looks sideways. The problem is usually congenital (men are born with it), but may occur after penile surgery.
What does Penile Curvature Look Like?
You can find pictures of penile problems including Peyronie's disease, frenulum breve, congenital penile curvature as well as before and after treatment images in our image gallery.
Why Choose New York Urology Specialists for Treatment of Penile Curvature?
All treatment is performed by a Board-certified urologist experienced in treating men with penile symptoms using medical therapy, minimally invasive therapies, lasers, and open surgery.
We are one of the few practices in the region to offer a full range of options for treatment of sexual and penile problems in men
We offer treatment options for balanitis, genital warts, phimosis, Peyronie's disease, and penile cysts in our office which avoids the risks, costs, and recovery from general anesthesia.
Extensive Experience: Hundreds of men and women have treated successfully using medical therapy and surgery.

When it comes to experience and innovation – New York Urology Specialists are a step ahead. Better Science Means Better Care. We specialize in minimally invasive highly effective treatment for symptoms of penile pain, urethral burning, foreskin inflammation, and penile cancer. Many treatment procedures are performed in the convenience and privacy of office settings under local anesthesia.
If you have any questions, to schedule a consultation or if you need a second opinion, please contact us or call: 646-663-5747
Medicare and major insurances accepted. Urologist. We offer affordable rates and financing options.
Schedule an Appointment with Dr. Shteynshlyuger:
Call today: 646-663-5747 or make an appointment online
Dr. Alex Shteynshlyuger is a fellowship trained board-certified urologist with expertise in evaluation and treatment of penis problems in men. He uses modern effective and proven treatment methods. He is highly recommended by doctors and patients alike.
He has successfully treated hundreds of men of all ages with penile problems including irritation and inflammation of the penis, bent penis, and weak erections.
If you or someone you know has been experiencing urological symptoms, make an appointment to take advantage of Dr. Shteynshlyuger's expert advice. Please feel free to Contact Us with any questions.
---
If you have any questions, to schedule a consultation or if you need a second opinion, please contact us or call: 646-663-5747
We offer affordable, highest-quality urology care with or without insurance. Find out our office hours or directions to our office. We offer weekday, weekend and evening office hours.
---
---
If you have any questions, to schedule a consultation or if you need a second opinion, please contact us or call: 646-663-5747
Dr. Alex Shteynshlyuger is a board-certified urologist in NYC who specializes in treating men with penis problems including lumps, pain in the penis, penile masses, erectile dysfunction, circumcision.
---