This post is also available in:

English

العربية (Arabic)
Premature Ejaculation Problems in Men
---
If you have any questions, to schedule a consultation, please contact us or call/text: 1-646-663-5747.
We have excellent reviews from patients and their partners. Information for out-of-state and international patients.
We offer affordable prices for treatment by a top urologist with or without insurance.
---
Why Do Men Come Too Fast and Experience PE (Premature Ejaculation)?
Premature Ejaculation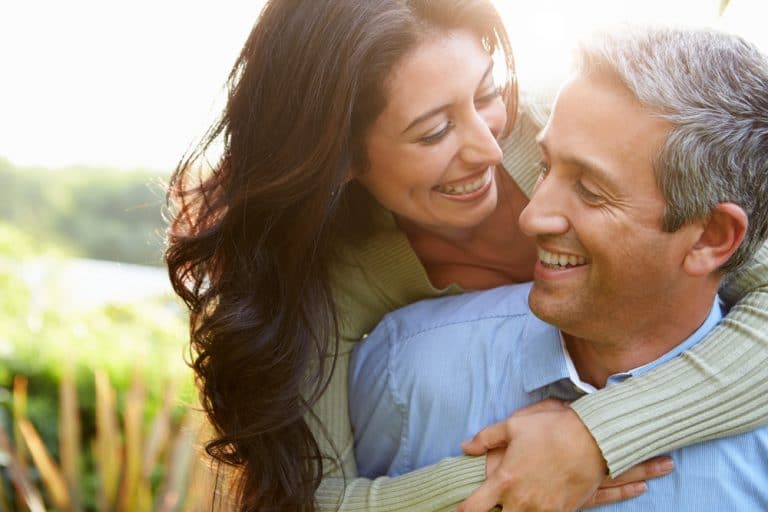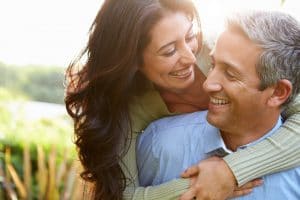 Premature ejaculation is a fairly common condition that affects many men at some point in their life. For most men, premature ejaculation is an occasional concern. Some men have severe and persistent premature ejaculation that has been present their entire life.
In studies, premature ejaculation is measured as intravaginal ejaculatory latency time (IELT), the time from penetration to ejaculation. For some men, premature ejaculation may be so severe that they ejaculate even before they are able to penetrate as soon as they get excited and often within 30-60 seconds of getting an erection or vaginal penetration. Premature ejaculation can have a severe effect on relationships both from guilt felt by the man and lack of satisfaction by partners. It can also cause depression and performance anxiety.
Two types of premature ejaculation are commonly seen in men.
Lifelong premature ejaculation is present since the onset of sexual activity and typically occurs every time a man ejaculates. Lifelong premature ejaculation tends to be more severe in nature, with time to ejaculation anywhere from 15-30 seconds to 2-3 minutes.
Men also can develop acquired premature ejaculation that often occurs as men get older or may occur occasionally. Acquired premature ejaculation has many causes, including UTI, prostatitis, STDs, erectile dysfunction, neuropathy and diabetes, and many other causes. This tends to be less severe, with men typically complaining of ejaculating within 2-5 minutes.
Where to Get Treatment for Premature Ejaculation in NYC?
At New York Urology Specialists, we offer specialized treatment for premature ejaculation (PE) and ED for men. Same-day virtual video appointments and in-person appointments are available.
Call/text today: 1-646-663-5747 or make an appointment online.
We treat sexual and erection problems and perform penile surgery. We offer comprehensive STD testing for infections. We treat penile problems in men, including phimosis, balanitis, penile irritation, and penile redness. We perform a no-scalpel vasectomy, vasectomy reversal, cosmetic circumcision, circumcision revision, penile frenuloplasty, penoscrotal web repair, penile cyst removal, penile skin bridge removal. We offer confidential appointments.
Our appointment costs are affordable with or without insurance. Low-cost Viagra (sildenafil) and Cialis (tadalafil) are available to our patients. We offer free insurance verification.
Causes of Premature Ejaculation
The exact cause of premature ejaculation is not clear, but it is apparent that serotonin pathways in the brain affect premature ejaculation as SSRI (selective serotonin reuptake inhibitors) prolong ejaculatory time by increasing serotonin levels in the brain.
One hypothesis is that premature ejaculation is an evolutionary adaptation. Men who ejaculate faster may have an advantage in reproduction and survival.
It appears that men with attention deficit hyperactivity disorder may be at increased risk for premature ejaculation as well.
There are some reports that some men with premature ejaculation who also have scrotal varicoceles benefit from varicocele repair.
Some men develop new-onset premature ejaculation that appears to be related to inflammation around the nerves that go to the penis. Men with prostatitis, sexually transmitted diseases sometimes develop premature ejaculation along with urinary symptoms such as frequent urination, urethral pain during or after urination, and perineal pain.
Treatment for Premature Ejaculation At New York Urology Specialists.
Premature ejaculation often coexists with erectile dysfunction. Often, erectile dysfunction may be masked by a severe premature ejaculation. Anxiety caused by premature ejaculation often leads to problems with obtaining and maintaining erections with a partner.
It is also important to differentiate erectile dysfunction from premature ejaculation. Men with premature ejaculation ejaculate too soon and then lose the erection. Men with erectile dysfunction lose erections, typically without ejaculation.
Guidelines from American Urological Association (AUA) and our practice at New York Urology Specialists is that patients with any degree of erectile dysfunction associated with premature ejaculation first get treated with the goal of correcting erectile dysfunction. Treatment for erectile dysfunction often improves symptoms of premature ejaculation, especially in men with acquired premature ejaculation.
The exact treatment depends on the individual situation, but medications such as sildenafil (Viagra) or daily Cialis (tadalafil) work well for most men. In addition to treating erectile dysfunction, medication such as Viagra and Cialis appear to shorten the refractory period in men. Medications such as Cialis and Viagra can also allow men to maintain an erection and satisfy their partner even after ejaculation.
Treatment for Premature Ejaculation
Treatment options for premature ejaculation include behavioral therapy, psychotherapy, and medications. While psychotherapy may be helpful, it is often impractical.
Behavioral Therapy for Premature Ejaculation
Behavioral therapy involves a number of methods. One simple method is for men to stop thrusting to allow the sensation of impending orgasm to pass before resuming. That can prolong ejaculatory time. It tends to work for men with acquired premature ejaculation and does not work as well for men with severe PE. Some men find that after masturbation, when they get a second erection, they are able to last longer. This is more common in men with acquired ejaculation.
SSRI: Effective Treatment Option for Premature Ejaculation
The most effective treatment option for premature ejaculation involves using SSRI, antidepressant medications that have a beneficial side effect of prolonging ejaculatory time. These medications can be taken a few hours prior to intercourse if sex is planned. More commonly, we advise that men take medications daily to avoid last-minute worry about the timing of medication use.
If SSRI medications do not help, certain medications that affect pain receptors can be tried.
Topical 'numbing" creams, wipes, and sprays can be used to treat premature ejaculation. They are effective. Men often get frustrated because applying a bit too much causes numbness (not too good); not using enough does not help. Finding the right balance can be a challenge.
Penile Injection Therapy with Alprostadil (Edex) or Trimix
Another effective treatment option that can overcome premature ejaculation is intracorporeal injection therapy with medications such as alprostadil or Trimix, which produce a very strong erection. These medications do not affect premature ejaculation but enable men to maintain erections for a prolonged period of time even after ejaculating, which can allow them to satisfy their partner. The dose of medications can be adjusted to produce an erection of adequate duration. Typically the goal is to find a dose that will produce an erection that lasts less than 1 hour to avoid risks of priapism (an erection that lasts more than 2-3 hours). Usually, penile injection therapy is the treatment of last resort as it is associated with risks of priapism and Peyronie's disease (scar formation in the penis). Unfortunately, some clinics offer penile injections as the first therapy for PE without trying other less expensive and safer treatment options.
We advise that you see a board-certified urologist who specializes in the treatment of PE.
Other Treatment Options for PE
There is some evidence that suggests that pelvic floor muscle training may be helpful for men with PE.
Treatment of the underlying erectile dysfunction often improves or overcomes premature ejaculation.
Testosterone replacement therapy in men with low testosterone may be useful for some men with PE.
Surgical Treatment of Premature Ejaculation
Circumcision does not help men with premature ejaculation.
Did you know? Dr. Shteynshlyuger has performed over 1,000 penile surgeries, including penile implants, correction of Peyronie's disease, circumcisions, circumcision revisions, frenuloplasty, and congenital penile curvature. He performs 150-200 penile surgeries a year.
We offer treatment for penile problems, including ED, Peyronie's disease, foreskin irritation, penile cysts, skin bridges, and other problems to patients within driving distance to our offices as well as from other states and countries. Our patients come from New York, New Jersey, Pennsylvania, Connecticut, and over 70 countries worldwide.
What do Penile Problems Look Like?
You can find pictures of penile problems, including before and after treatment images, in our image gallery.
What You Need to Know:
Cost of Treatment and Insurances
At New York Urology Specialists, we offer affordable treatment for men. Our prices are low for patients without insurance and for those who have high insurance copays, high deductibles, or insurance plans that do not cover treatment costs.
We accept many health insurance plans. We would be happy to verify your eligibility and benefits and to provide you with detailed information on your health plan's coverage. Financing options and credit options are available to help you pay for medical care.
Why Choose New York Urology Specialists for Treatment of Premature Ejaculation?
All treatment is performed by a board-certified urologist experienced in treating men with penile problems, symptoms of ED, premature ejaculation, and other sexual problems using medical therapy, minimally invasive therapies, lasers, and surgery.
We are one of the few practices in the region to offer a full range of options for the treatment of sexual, penile, and erection problems in men.
We offer diagnostic testing in our office, which avoids hospital costs.
We offer treatment options for balanitis, genital warts, phimosis, Peyronie's disease, and penile cysts in our office, which avoids the risks, costs, and recovery from general anesthesia.
Extensive Experience: Thousands of men have been treated successfully using medical therapy, penis surgery, penile injections with Trimix, penile plication, plaque excision, and grafting, and penile implant surgery.
Confidential and Understanding Care.

We understand that most of our patients desire privacy. We see patients with a variety of urological problems. Your reason for visiting us is entirely confidential.

We are conveniently located within a 30-60 minute commute to men who are seeking ED treatment in Manhattan, Brooklyn, Queens, Staten Island, Westchester, Long Island, Bronx, and New Jersey.
Scheduling Appointments for Premature Ejaculation (PE) Treatment at New York Urology Specialists
---
If you have any questions, to schedule a consultation, please contact us or call/text: 1-646-663-5747.
We have excellent reviews from patients and their partners. Information for out-of-state and international patients.
We offer affordable prices for treatment by a top urologist with or without insurance.
---
Peronis Disease
by

Robert Clarke

on Aug 04, 2019
Dr Alex was both knowledgeable and concise with his diagnosis and advice which was well received. Dr was her knowledgeable in the subject and provided good advice.
3P Removal
by

Karl Henry

on Jul 24, 2019
Went to get my penile papule remove. Got done same day, it was fast, great staff, and most importantly, pleased with the result.
Recommendation
by

JOHN

on Jul 18, 2019
Therefore I would like to recommend you to anyone who need your services.
Urology Visit
by

Oliver

on Jul 18, 2019
Staff were all very welcoming. Dr. Alex Shteynshlyuger was very knowledgeable and attentive during my time spent with him.
Outstanding
by

Allan B.

on Jul 09, 2019
Went in for a procedure with Dr. Alex and he was very calm and thorough about the the operation and the recovery. From the front desk to his assistants, everyone was very courteous, professional and polite. I highly recommend NY Urologist Specialist. They are outstanding!!!
Care at NY Urology Specialists
by

Charles Thompson

on Jul 06, 2019
I am a 54 year-old male who is extremely happy with my care at New York Urology Specialists. I came to see Dr. Alex out of near desperation after consulting with three other urologists. Literally over one night, I began experiencing severe penile pain and burning. None of the other urologists were able to help diagnose what my problem was and seemingly didn't take my problem very seriously. In fact, one of them specifically told me at it had nothing to do with my prostate. After 6 weeks of suffering, I saw Dr. Alex. He examined me and gave me some tests and lab work. He very quickly ascertained that my problem was due to an enlarged prostate. He proscribed medicine to deal with my pain in the short-term and keep my prostate size in check over the long-term. My problem quickly disappeared. Today, 5 years later, I feel great. Dr, Alex listens to you as a patient, takes your opinion and health concerns seriously and knows his field inside-and-out so that you can get proper treatment for your problem. I can't thank him enough for diagnosing and solving my malady - you sometimes can't appreciate a problem until you have it. Getting rid of it and getting back to normal is so important - I am so glad that I saw Dr. Alex for my problem.
Professional staff as well as the Doctor
by

HealthGrades.com

on Jun 18, 2019
Professional staff as well as the Doctor
No scalpel vasectomy
by

Mike

on Apr 26, 2019
All is perfect. Was perfectly done. Fast recovery. Healed fast.. not 1 complaint
Circumcision
by

Dan

on Oct 27, 2018
Dr Alex is a wonderful Urologist Among the best. Patient, caring, professional. Highly recommend him and his efficient staff. Thanks
First class Surgeon & staff
by

DAM BEN STANTON

on Sep 24, 2018
From the very appointment to the last follow-up visit, I felt I was at the right place and with the right people around me. Dr. Alex Stheynshlyuger and his staff made it easy and confortable. I would recommend them to every man.
Friendly , courteous, effiecient and professional
by

Wyts

on Sep 15, 2018
Wyts Wyts recommends New York Urology Specialists via Facebook. September 15, 2018 · Friendly , courteous, effiecient and professional staff members. This office i highly recommend for any and all Urology matters. Dr Alex Shteynshlyuger is very professional and knowledgable easy to communicate with. Thanks Dr Alex
Satisfied Patient
by

Winston

on Sep 15, 2018
I am very please and satisfied with everything that has been offorded to me by New York Urology Specialist Office.....Dr Alex
Surgical Procedure
by

Lee St. James

on Sep 01, 2018
Dr Alex and his staff are through professionals in every sense of the word. From initial diagnosis to a period of evaluating and ruling out options, we decided upon a surgical solution, which appears for the most part to have corrected the issue. Thanks to Ana, and the staff, especially Dr. Alex for treating me so well. Best regards, Lee
Review
by

Christopher cato

on Aug 16, 2018
Outstanding service
A very good doctor
by

Andrei

on Aug 15, 2018
Dr. Alex Shteynshlyugerand is careful, patient, experienced. Uses innovative approaches, that actually yield results. He is indeed a good doctor, in every sense
urology services
by

juanito creque

on Apr 11, 2018
I am very satisfied with the treatment I received at new york urology specialist and would recommend them to other patients.they are the very best.
My wife was elated
by

JD

on Jan 15, 2018
Well I put it to use last night and man, good job. My wife was elated. u made it much better somehow, so thank u for fixing my penis
Thank you for your hlep
by

Peter

on Dec 14, 2017
Hello, I wanted to simply thank you for your help. My condition has improved. I saw my regular Urologist yesterday and he agreed with everything you said. I am most appreciative of the speed and efficiency with which I was able to see you. I will be using the cream for another 2-3 weeks and hopefully that will be the end of my trouble. However, if not you can be assured that I will visit your practice again. Thank you for seeing me yesterday. In many ways my mind was put at ease. The operation is very efficient and professional.
Thankful
by

Jacob

on Dec 05, 2017
"Cannot express how thankful I am I found Dr. Shtetnshlyuger. After undergoing surgery to correct a penile torsion I couldn't be happier with the results. A great doctor who is clearly good at what he does. With something as important as your private area, It's nice to be able to rest easy and know you are in good hands.." via HealthGrades.com 12/5/2017
Review
by

Bob Brown

on Nov 19, 2017
I am writing to thank dr. Alex. He is thorough, professional, knowledgeable, helpful and friendly. I have seen him for ED and prostate issues, and he has explained all my options clearly, and found solutions that have been a great help. thank you! I highly recommend both Dr. Alex and his staff, which I find to be helpful, friendly, knowledgeable and very professional. They are a pleasure to deal with and all have been a great help.
Frenulectomy
by

Raymond M.

on Nov 18, 2017
The attention and care that I received were reassuring and superb. My uneasiness was quickly dispelled by the skill and efficiency they demonstrated during the brief procedure. As a result, my comfort and appearance has improved considerably, and I highly value both Dr. Alex and his staff.
Dr visit
by

Clarence Brown

on Sep 14, 2017
I am very much thankful for meeting Dr Alex .I had a very serious medical problem I visited many doctors but none could not help me it was very difficult for me until I visited Dr Alex after a couple visits my medical problem is no more I feel very great also I felt almost 20 years younger Dr Alex is second to none fantastic doctor. Thanks again Dr Alex from my family.
Good Dr. who cares about his patients
by

Scott Cameron

on Aug 18, 2017
Received circumcision from Dr. Shteynshlyuger. Dr. Shteynshlyuger is a very good specialist who cares for his patients. He was always concerned with my physical and mental comfort prior, during and post-operation. Dr. Alex is very thorough in his work to assess any problems and provide the necessary solution. Being that he has recently moved to a new location, this may afford for speedier appointments and easier flow of patients in and out. In addition, more personal space for waiting patients. If there was any con, it would be, the lack of space at his prior office and being able to see his patients at the appointed time, but a necessary sacrifice for good, careful work. I would recommend him as a very good doctor.
Excellent doctor
by

Michael

on Jul 03, 2014
I am feeling better now after visiting clinic New York urology specialists. Excellent staff and appointment on time.
Thanks to you
by

John & Pat

on May 16, 2013
Dear Dr. Alex -On behalf of John and myself – Our thanks to you for the care and concern of your help to Jack with his cancer problems. We will miss you & wish you only the best. Sincerely John & Pat Date: 2013
Thank you for excellent care
by

George & Sally R

on Jan 07, 2013
Dear Dr. Alex: We want to thank you for the excellent care you provided for George during his emergency operation and the follow up treatment. Your quiet, confident manner was reassuring to us during a very scary time for us. We will never forget you. George Sally R. Date: 2013
We appreciate all that you did to help my dad
by

Joanne R.

on Sep 17, 2012
Dear Dr. Alex – I just wanted to write you a note to thank you for all of the care you have gave to my father during his illness. We appreciate all that you did to help my dad through his illness. We wanted to be sure to let you know how much it meant to us. Sincerely Joanne R.
We love you!
by

Joyce T

on Feb 16, 2012
Dr. Alex Shteynshlyuger and Staff – Thank you so much for taking care of my husband Bob. Dr. Alex: I thank God everyday for you. You were an answer to prayer.
Penile Problems are Treatable in Nearly Every Man

At New York Urology Specialists, our urologists are specially trained in the evaluation and treatment of penile problems and erectile dysfunction. We understand the challenges that penile problems create for our patients, their relationships, and their self-esteem. We help you find a treatment for erectile dysfunction that fits your needs, lifestyle, and your preferences.
Urologists are doctors specializing in the treatment of men with erectile dysfunction. By virtue of our experience and skill, we can offer an effective treatment option for nearly every man who desires an effective treatment for penile problems. We specialize in minimally invasive, highly effective treatment for symptoms of penile pain, urethral burning, foreskin inflammation, and penile cancer. Many treatment procedures are performed in the convenience and privacy of office settings under local anesthesia. We offer medical and surgical treatment for erectile dysfunction.
We Treat Some of the Most Complex ED Problems Including:
Call/text today: 1-646-663-5747 or make an appointment online
Dr. Alex Shteynshlyuger is a fellowship-trained board-certified urologist with expertise in the evaluation and treatment of penis problems, including sexual and erection problems in men using modern effective, and proven treatment methods. We offer inflatable penile implant, shockwave therapy for ED, and treatment for Peyronie's disease. We perform circumcision, circumcision revision, penile frenuloplasty, penoscrotal web repair, testicular implants, penile cancer treatment,
He has successfully treated thousands of men of all ages with penile problems, including irritation and inflammation of the penis, bent penis, and weak erections.
He is highly recommended by top primary care physicians in the New York area. If you or someone you know has been experiencing urological symptoms, make an appointment to take advantage of Dr. Shteynshlyuger's expert advice. Please feel free to contact us with any questions.
---
If you have any questions, to schedule a consultation, please contact us or call/text: 1-646-663-5747.
We have excellent reviews from patients and their partners. Information for out-of-state and international patients.
We offer affordable prices for treatment by a top urologist with or without insurance.
---