Penile Cyst Removal: Penis Specialists in New York City
by Dr. Alex Shteynshlyuger, a board-certified urologist and specialist in the treatment of penile problems in men
---
If you have any questions, to schedule a consultation or if you need a second opinion, please contact us or call: 646-663-5747
---
What You Need to Know about Treatment of Penile Cysts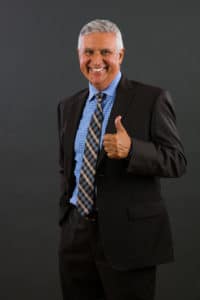 What are Penile Cysts?
The most common type of cysts on the penis are "inclusion" skin cysts. Scrotal inclusion cysts may also be present. These are non-cancerous, benign skin cysts that are not dangerous but can grow and occasionally can get infected. Many men find them aesthetically unappealing and wish to have them removed.
It is important to distinguish penile cysts from other lesions that occur on the penis that include penile warts, penile cancer and scar tissue caused by Peyronie's disease.
What are the Causes of Penile Cysts?
Some men are predisposed to having inclusion cysts on the penis. It is not clear why they appear and there is no way to prevent cysts. When penile cysts become bothersome they can be removed.
Pain and Penile Cysts
What are the Symptoms of Inclusion Cysts on the Penis?
Usually, penile cysts do not cause symptoms but sometimes they can cause pain or discomfort during sex if they are large and multiple.
What is the Treatment of Penile Inclusion Skin Cysts?
For simple penile cysts that do not cause any symptoms, no treatment is necessary. Occasionally, penile cysts can grow large causing appearance problems. Removal of penile inclusion cysts is usually done in our office. This is a relatively simple procedure that can be performed in our office. It is important to understand that inclusion skin cysts may recur in the same or in different spots.
Removal of Penile Inclusion Cysts at New York Urology Specialists
Penile inclusion cysts can be removed in the office settings under local anesthesia. At New York Urology Specialists, >90% of our patients choose to have penile skin cysts removal to be performed in the office under local anesthesia. The procedure takes usually less than 30-60 minutes and the patient can return to usual activities the same day. No sexual activity is allowed for 2-3 weeks after the procedure to allow complete healing to occur.
Large and numerous penile cysts may require more than one session to remove as there is a limit on how many cysts can be removed in one sitting that depends on their size and how close they are located to each other.
Our patients are highly satisfied with the results of removal of cysts from the penis in terms of aesthetic appearance and functional outcomes after the procedure.
What Do Penile Skin Cysts Look Like Before and After Removal?
You can view our picture gallery before and after penile lesion and cyst removal at New York Urology Specialists.
Insurance Coverage of Penile Skin Cyst Removal
Many insurances may not cover the cost of penile skin cyst removal as it may be considered an aesthetic procedure and not medically necessary.
Same-Day Consultation and Penile Cyst Removal
At New York Urology Specialists we over same-day consultation and penis cyst removal procedure. This option is convenient for patients who are traveling from outside New York City, and for those patients who wished to minimize the amount of time spent on commuting.
In order to schedule a same-day consultation and penile cyst excision procedure, please contact our office and informed that you wish to schedule same day procedure. You will be asked to make a nonrefundable deposit to secure an appointment.
If you do not wish to commit to the procedure, you can first schedule a consultation without making a deposit; you will be able to schedule penile cyst removal on another day.
Why Choose New York Urology Specialists for Treatment of Penile Skin Cyst Removal?
Penile inclusion cyst removal is performed by a Board-certified urologist experienced in treating men with penile symptoms using medical therapy, minimally invasive therapies, lasers, and open surgery.
We are one of the few practices in the region to offer a full range of options for treatment of sexual and penile problems in men
We offer treatment options for balanitis, genital warts, phimosis, Peyronie's disease, and penile cysts in our office which avoids the risks, costs, and recovery from general anesthesia.
Extensive Experience: Hundreds of men and women have treated successfully using medical therapy and surgery.

When it comes to experience and innovation – New York Urology Specialists are a step ahead. Better Science Means Better Care. We specialize in minimally invasive highly effective treatment for symptoms of penile pain, urethral burning, foreskin inflammation, and penile cancer. Many treatment procedures are performed in the convenience and privacy of office settings under local anesthesia.
If you have any questions, to schedule a consultation or if you need a second opinion, please contact us or call: 646-663-5747
Medicare and major insurances accepted. Urologist. We offer affordable rates and financing options.
Schedule an Appointment with Dr. Shteynshlyuger:
Call today: 646-663-5747 or make an appointment online
Dr. Alex Shteynshlyuger is a fellowship trained board-certified urologist with expertise in evaluation and treatment of penis problems in men. He uses modern effective and proven treatment methods. He is highly recommended by doctors and patients alike.
He has successfully treated hundreds of men of all ages with penile problems including irritation and inflammation of the penis, bent penis, and weak erections.
If you or someone you know has been experiencing urological symptoms, make an appointment to take advantage of Dr. Shteynshlyuger's expert advice. Please feel free to Contact Us with any questions.
---
If you have any questions, to schedule a consultation or if you need a second opinion, please contact us or call: 646-663-5747
We offer affordable, highest-quality urology care with or without insurance. Find out our office hours or directions to our office. We offer weekday, weekend, and evening office hours.
---
---
If you have any questions, to schedule a consultation or if you need a second opinion, please contact us or call: 646-663-5747
Dr. Alex Shteynshlyuger is a board-certified urologist in NYC who specializes in treating men with penis problems including lumps, pain in the penis, penile masses, erectile dysfunction, circumcision.
---