Penis Injection Therapy for Treatment of ED in Men in NYC
---
If you have any questions, to schedule a consultation, please contact us or call/text: 1-646-663-5211.
We have excellent reviews from patients and their partners. Information for out-of-state and international patients. Find out our office hours or directions to our office.
At New York Urology Specialists we have successfully treated thousands of men who previously suffered from problems with erections. All treatment is confidential.
---
Penile Injection Treatment for Erectile Dysfunction: What You Need to Know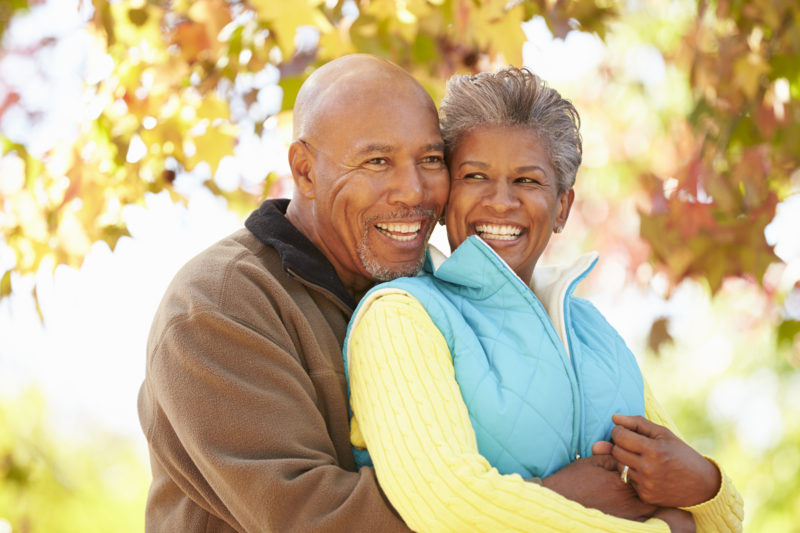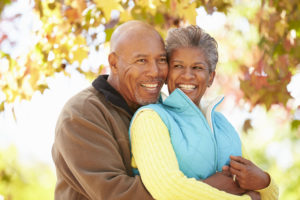 When oral pills such as Viagra, Cialis, and Levitra do not work well, injectable medications can be used to directly deliver medications that improve blood flow to the penis and allow men to get excellent erections. These medications are self-injected directly into the penis at home, typically 10-15 minutes before sex.
Penile injection therapy results in high satisfaction rates among men for whom oral medications do not work well.
The part of the penis that creates erections is called "corpus cavernosum". Injectable medications used in the treatment of ED are injected directly into the part of the penis where erections occur.
Penile Injections for ED in NYC: How to Get Started
At New York Urology Specialists, we offer penile injection therapy with Trimix, Quadmix, Edex and other effective preparations.
Schedule an appointment for an evaluation to see if you are a good candidate for penile injection treatment for ED. At New York Urology Specialists you may save thousands of dollars by learning facts about other penile injections such as "platelet injections" that are offered for ED.
Benefits of Penile Injections For Treatment of Erectile Dysfunction.
Erectile dysfunction treatment with injections offers a number of benefits to men. Penis injections allow many men to obtain excellent erection quality (hardness) when oral pills and supplements do not work as well. Using injection therapy for erectile dysfunction can also allow men to maintain erections for a prolonged period of time without losing it even after ejaculation. This is helpful to men with premature ejaculation.
Many men are worried about the pain of self-injecting medications in the penis. Fortunately, using tiny needles, penile injections are nearly painless.
Treatment with Penis Injection Therapy
At New York Urology Specialists, we offer therapy with penile injection therapy as one of the many options for men who experience difficulty obtaining erections that are sufficient for intercourse. Our procedure for men who are interested in penile injections for ED:
Our experienced urologists have treated hundreds of men with penile injection therapy.
Penis Injections for Treatment for Weak Erections
A few different medications are available to choose from that can be injected into the penis to produce a good erection. We use our extensive experience and patient preferences to determine the most appropriate medication for each patient.
Medications used for penile injections act on the blood vessels to improve blood flow to the penis. Injectable medications used for ED treatment include in order of potency:
Each medication (Prostaglandin, Bimix, Trimix, Quadmix) is available in multiple concentrations (strengths); medications obtained from different pharmacies are not interchangeable.
Getting Penile Injections
Medications used for penile injections require a prescription. At New York Urology Specialists we require a full evaluation before penile injections are prescribed. It is important that you fully understand all options available for the treatment of ED as well as the risks and benefits of penile injection therapy for impotence.
Before we prescribe penile injections, the correct medication and the correct dose need to be selected. In general, when choosing medication our goal is to select the medication and dose to provide an excellent erection that does not last more than 1 hour (to avoid the risk of priapism).
Retail pharmacies such as CVS, Walgreens and others do not carry Bimix, Trimix and Quadmix; these need to be custom-ordered from special pharmacies. At New York Urology Specialists we only use FDA-certified pharmacies. Retail pharmacies carry EDEX and Caverject but tend to be very expensive compared to generic prostaglandin.
For the convenience of our patients, we work with pharmacies that offer less expensive injectable medications that require refrigeration; we also work with pharmacies that offer more expensive medications that do not require refrigeration which is convenient for men who travel extensively.
Side Effects of Penile Injection Therapy
Injectable medications for ED are highly effective but they are associated with some side effects which do not occur with oral medications.
A small number of men may experience pain after penile injections if the erections are too strong. Lowering the dose of medications usually solves this problem.
When prostaglandin is injected alone, 30-40% of men report pain which occurs when the medication starts working, typically 10-15 minutes after injection. This pain is rare with Trimix and does not occur with Bimix. Pain typically goes away after a few hours. Pain is dose-dependent. If a small dose of prostaglandin does not cause pain, a higher dose might cause penile pain. For men who experience pain with alprostadil, the medication is usually changed to Bimix or Trimix.
Additional risks of injectable medications are priapism (an erection that lasts more than 3-4 hours). Should an erection last more than 3-4 hours, the patient needs to go to the nearest emergency room for treatment. Typically, the first few doses of these medications are administered in our office and the patient is observed; the goal is to choose a dose of medication that creates a good erection that lasts under an hour. This minimizes the risk of priapism. We require patients to have phenylephrine injections at home to self-inject in case erections last more than 2 hours to make erections go away.
Long-term use of penile injections is also associated with a risk of developing scarring in the penis which can lead to penile curvature, narrowing or shortening (Peyronie's disease).
Who is a Good Candidate for Penile Injection Therapy for ED
Penile injection therapy is a well-tolerated treatment for ED with high effectiveness. It is appropriate for men who do not achieve desirable results with oral treatment options such as Viagra, Cialis, Levitra, and Stendra or for whom shockwave therapy for ED does not work.
Penile injection is a good alternative for men who experience unpleasant side effects from oral medications such as sildenafil, tadalafil, and avanafil. Penile injections are also used as part of penile rehabilitation therapy after radical prostatectomy. Men for whom penile injection therapy does not work or they are unwilling to self-inject can be effectively treated with a penile implant.
Please read important considerations about penile injection therapy. Learn about other treatment options for impotence in men.
Read answers to common questions about penile injections, considerations when traveling with Trimix, and the logistics of penile injections.
Learn More About:
What You Need to Know:
---
If you have any questions, to schedule a consultation, please contact us or call/text: 1-646-663-5211.
We have excellent reviews from patients and their partners. Information for out-of-state and international patients. Find out our office hours or directions to our office.
We offer affordable, highest-quality urology care with or without insurance. Find out our office hours or directions to our office. We offer weekday, weekend and evening office hours.
---
Peronis Disease
by

Robert Clarke

on Aug 04, 2019
Dr Alex was both knowledgeable and concise with his diagnosis and advice which was well received. Dr was her knowledgeable in the subject and provided good advice.
3P Removal
by

Karl Henry

on Jul 24, 2019
Went to get my penile papule remove. Got done same day, it was fast, great staff, and most importantly, pleased with the result.
Urology Visit
by

Oliver

on Jul 18, 2019
Staff were all very welcoming. Dr. Alex Shteynshlyuger was very knowledgeable and attentive during my time spent with him.
Recommendation
by

JOHN

on Jul 18, 2019
Therefore I would like to recommend you to anyone who need your services.
Outstanding
by

Allan B.

on Jul 09, 2019
Went in for a procedure with Dr. Alex and he was very calm and thorough about the the operation and the recovery. From the front desk to his assistants, everyone was very courteous, professional and polite. I highly recommend NY Urologist Specialist. They are outstanding!!!
Satisfied Patient
by

Winston

on Sep 15, 2018
I am very please and satisfied with everything that has been offorded to me by New York Urology Specialist Office.....Dr Alex
Friendly , courteous, effiecient and professional
by

Wyts

on Sep 15, 2018
Wyts Wyts recommends New York Urology Specialists via Facebook. September 15, 2018 · Friendly , courteous, effiecient and professional staff members. This office i highly recommend for any and all Urology matters. Dr Alex Shteynshlyuger is very professional and knowledgable easy to communicate with. Thanks Dr Alex
Surgical Procedure
by

Lee St. James

on Sep 01, 2018
Dr Alex and his staff are through professionals in every sense of the word. From initial diagnosis to a period of evaluating and ruling out options, we decided upon a surgical solution, which appears for the most part to have corrected the issue. Thanks to Ana, and the staff, especially Dr. Alex for treating me so well. Best regards, Lee
Review
by

Christopher cato

on Aug 16, 2018
Outstanding service
A very good doctor
by

Andrei

on Aug 15, 2018
Dr. Alex Shteynshlyugerand is careful, patient, experienced. Uses innovative approaches, that actually yield results. He is indeed a good doctor, in every sense
urology services
by

juanito creque

on Apr 11, 2018
I am very satisfied with the treatment I received at new york urology specialist and would recommend them to other patients.they are the very best.
My wife was elated
by

JD

on Jan 15, 2018
Well I put it to use last night and man, good job. My wife was elated. u made it much better somehow, so thank u for fixing my penis
Thankful
by

Jacob

on Dec 05, 2017
"Cannot express how thankful I am I found Dr. Shtetnshlyuger. After undergoing surgery to correct a penile torsion I couldn't be happier with the results. A great doctor who is clearly good at what he does. With something as important as your private area, It's nice to be able to rest easy and know you are in good hands.." via HealthGrades.com 12/5/2017
Review
by

Bob Brown

on Nov 19, 2017
I am writing to thank dr. Alex. He is thorough, professional, knowledgeable, helpful and friendly. I have seen him for ED and prostate issues, and he has explained all my options clearly, and found solutions that have been a great help. thank you! I highly recommend both Dr. Alex and his staff, which I find to be helpful, friendly, knowledgeable and very professional. They are a pleasure to deal with and all have been a great help.
Dr visit
by

Clarence Brown

on Sep 14, 2017
I am very much thankful for meeting Dr Alex .I had a very serious medical problem I visited many doctors but none could not help me it was very difficult for me until I visited Dr Alex after a couple visits my medical problem is no more I feel very great also I felt almost 20 years younger Dr Alex is second to none fantastic doctor. Thanks again Dr Alex from my family.
Excellent doctor
by

Michael

on Jul 03, 2014
I am feeling better now after visiting clinic New York urology specialists. Excellent staff and appointment on time.
Thank you for excellent care
by

George & Sally R

on Jan 07, 2013
Dear Dr. Alex: We want to thank you for the excellent care you provided for George during his emergency operation and the follow up treatment. Your quiet, confident manner was reassuring to us during a very scary time for us. We will never forget you. George Sally R. Date: 2013
We love you!
by

Joyce T

on Feb 16, 2012
Dr. Alex Shteynshlyuger and Staff – Thank you so much for taking care of my husband Bob. Dr. Alex: I thank God everyday for you. You were an answer to prayer.
ED is Treatable in Nearly Every Man

At New York Urology Specialists, our urologists are specially trained in the evaluation and treatment of erectile dysfunction. We understand the challenges that ED creates for our patients, their relationships and their self-esteem. We help you find a treatment for erectile dysfunction that fits your needs, your lifestyle and your preferences.
Urologists are doctors specializing in the treatment of men with erectile dysfunction. By the virtue of our experience and skill, we are able to offer an effective treatment option for nearly every man who desires an effective treatment for ED. We offer medical and surgical treatment for erectile dysfunction.
We Treat Some of the Most Complex ED Problems Including:
Schedule an Appointment with Dr. Shteynshlyuger:
Call/text today: 1-646-663-5211 or make an appointment online
Dr. Alex Shteynshlyuger is a fellowship-trained board-certified urologist with expertise in the evaluation and treatment of sexual and erection problems in men using modern effective and proven treatment methods. We offer inflatable penile implant, shockwave therapy for ED and treatment for Peyronie's disease.
He is highly recommended by top primary care physicians in the New York area. If you or someone you know has been experiencing urological symptoms, make an appointment to take advantage of Dr. Shteynshlyuger's expert advice. Please feel free to contact us with any questions.
---
If you have any questions, to schedule a consultation please contact us or call/text: 1-646-663-5211.
---