What You Need to Know about Using Injectable Medications for Erectile Dysfunction (Trimix, Bimix, PGE or Prostaglandin, Caverject, Edex)
---
If you have any questions, to schedule a consultation, please contact us or call/text: 1-646-663-5211.
---
Penile Injection Therapy for ED
There are a few issues to consider in terms of logistics / timing related to using injectable medications for the treatment of erectile dysfunction (when we mention Trimix it applies to other medications as well (Bimix, Quadmix, PGE, and other combinations):
Facts about Trimix, Bimix and other Penile Injections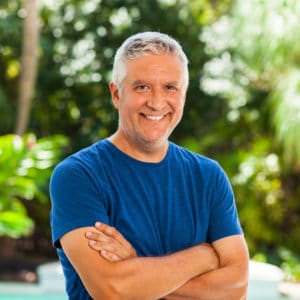 Trimix needs to be frozen or refrigerated

– if you travel you will need to carry it in an ice pack.

Trimix that does not require refrigeration is available but is more expensive.
Trimix has a 'shelf-life'. The pharmacy we use prepares Trimix that can be frozen for up to 3 months. Often, if frozen and properly stored, it may stay potent for as long as 6 months.
You need to have a consultation and full evaluation for ED, including lab work. If you have recent labs (past 2-3 months), we can accept them (cholesterol, kidney function testing – creatinine or CMP, thyroid hormone levels, testosterone levels).
We can't simply prescribe you Trimix or any other injectable medications. We need first to inject you with a test dose that will then be increased/decreased "titrated" until we find out the correct dosing. Sometimes it takes a few injections which must be separated by at least 2 days. The goal is to obtain an erection that does not last longer than 1 hour. Once we determine the dose you require we need to order Trimix which can take about a week to be prepared/shipped to us.
Typically, custom compounded medications (Trimix, Bimix, etc) are not covered by insurance.
Prostaglandin can be obtained that does not require refrigeration but it is fairly costly (Caverject, Edex). The advantage is that it is covered by insurances for some men depending on the insurance plan. Less expensive prostaglandin is available which has the same potency but requires refrigeration and is not covered by insurance.
If your erection lasts more than 1.5-2 hours, go to the nearest Emergency Room; it often takes a few hours to get to the emergency room, get registered and get a doctor to see you. We typically advise our patients to have phenylephrine for self-injection to reverse a prolonged erection; this may avoid the need to go to an emergency room if the erection goes away after self-treatment with phenylephrine. A prolonged erection (priapism) can cause severe erectile dysfunction to the point that injections such as Trimix may not work and lead to scar formation in the penis.
Trimix may not work well in patients with low testosterone. Testosterone replacement therapy may be helpful for many men.
Venous leak is the most common cause why Trimix injections do not work.
Common Reasons Trimix, Bimix, Quadmix, and Prostaglandin E1 (Caverject) May Not Work
We take pride in teaching our patients how to properly self-inject penile medications such as Trimix, Bimix, and Quadmix. The most common cause that these medications do not work reliably when injected at home is that they are not injected correctly. Often, if medication is not injected correctly it goes in the skin or just below the skin and will not produce a good erection.
It is important that the needle is held perpendicularly at 90-degree angle to the penis. A 0.5 ml or 1 ml diabetic syringe should be used and the needle should be inserted all the way in the penis, perpendicular to the surface, with the penis stretched. The needle should be inserted on the side of the penis, away from the urethra that runs in the bottom half of the penis.
The second most common cause of penile injections with Trimix not working is that the medications lost their potency. This usually results from improper storage; a medication that should be refrigerated or frozen, if left unrefrigerated overnight, can lose a significant amount of potency.
Learn more about penile injection therapy for ED and other treatment options.
---
Learn More About:
If you have any questions, to schedule a consultation, please contact us or call/text: 1-646-663-5211.
We have excellent reviews from patients and their partners.
---
ED is Treatable in Nearly Every Man

At New York Urology Specialists, our urologists are specially trained in the evaluation and treatment of erectile dysfunction. We understand the challenges that ED creates for our patients, their relationships and their self-esteem. We help you find a treatment for erectile dysfunction that fits your needs, your lifestyle and your preferences.
Urologists are doctors specializing in the treatment of men with erectile dysfunction. By the virtue of our experience and skill, we are able to offer an effective treatment option for nearly every man who desires an effective treatment for ED. We offer medical and surgical treatment for erectile dysfunction.
We Treat Some of the Most Complex ED Problems Including:
Schedule an Appointment with Dr. Shteynshlyuger:
Call/text today: 1-646-663-5211 or make an appointment online
Dr. Alex Shteynshlyuger is a fellowship-trained board-certified urologist with expertise in evaluation and treatment of sexual and erection problems in men using modern effective and proven treatment methods. We offer inflatable penile implant, shockwave therapy for ED and treatment for Peyronie's disease.
He is highly recommended by top primary care physicians in the New York area. If you or someone you know has been experiencing urological symptoms, make an appointment to take advantage of Dr. Shteynshlyuger's expert advice. Please feel free to contact us with any questions.
---
If you have any questions, to schedule a consultation please contact us or call/text: 1-646-663-5211.
---