Treatment options if Viagra or Cialis do not work.
---
When it comes to treatment of erectile dysfunction – New York Urology Specialists are a step ahead. The causes of ED are complex. ED is often a symptom of other medical conditions.
If you have any questions, to schedule a consultation or if you need a second opinion, please contact us or call 1-(646) 663-5211.
---
Effective Treatment Options when Sildenafil (Viagra) and Tadalafil (Cialis) Stop Working Well.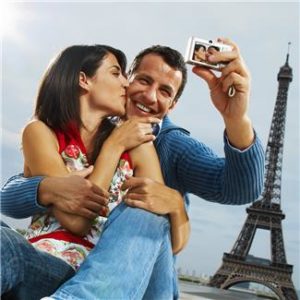 For over 70% of men with symptoms of erectile dysfunction, who have difficulty obtaining erections that are sufficiently hard for intercourse or difficulty maintaining erections, medications such as Viagra and Cialis work well. However, over time, these medications may stop working as well as they did previously.
There are a number of reasons why sildenafil (Viagra), vardenafil (Cialis), and Stendra may stop working. The most common reason is a progression of the underlying problem, atherosclerosis, worsening high blood pressure, weight gain, worsening diabetes or hormonal abnormality. In some men, low testosterone may be responsible for lack of responsiveness to medications.
In these situations, addressing the underlying problem is important. This may involve weight loss, diet, better control of underlying medical problems such as high blood pressure or diabetes. It is not infrequent that this can improve the ability of medications to produce a better erection.
Dose and Drug Manipulation
When a medication for impotence such as Viagra, Cialis or Levitra is not working as well as it did before, change of medication from one to another may induce adequate improvement in symptoms. Change in dose of medications may also be considered by the treating urologist.
Testosterone Replacement
For men with low testosterone levels, testosterone replacement often can improve the quality of erections that they obtain with or without medications such as Viagra and Cialis.
Alternative Treatment Options
Other treatment options when oral medications do not work well, may involve combination treatment with intraurethral alprostadil (MUSE). In general, MUSE is not the most effective treatment for ED.
Penile injection therapy with alprostadil, Bimix, Trimix or QuadMix are usually effective when oral medications do not work. This involves injection medications that help to get a hard erection directly in the penis. In general, penile injection therapy is effective for many men when medications such as Viagra do not work. A tiny needle is used and the injection is nearly painless.
Shockwave therapy for ED is an effective treatment option for many men that can allow them to stop using medications such as Viagra or Levitra, or allow them to get better quality erections and last longer when they take medications such as sildenafil (Viagra), tadalafil (Cialis) and Levitra.
Vacuum erection pump is an effective treatment option for some men. It is an inexpensive treatment option for ED but a bit cumbersome. It works best for men in an established relationship with an understanding partner.
A penile implant is another effective option when non-surgical treatment options do not work or are not acceptable. It is a one-time treatment that offers a permanent treatment for erectile dysfunction.
PRP for ED is a new treatment for ED that is under investigation; there are no studies that demonstrate the effectiveness of platelet-rich plasma in the treatment of ED.
Learn More About:
What You Need to Know:
---
If you have any questions about ED treatment, schedule a consultation, contact us or call 1-(646) 663-5211. We have excellent reviews from patients and their partners.
We offer affordable, highest-quality urology care with or without insurance. Find out our office hours or directions to our office. We offer weekday, weekend and evening office hours.
Dr. Alex Shteynshlyuger is a board-certified urologist, who specializes in all aspects of care for sexual problems in men including ED, premature ejaculation and other sexual concerns. He has successfully treated hundreds of men with sexual problems including ED and poor libido.
---
ED is Treatable in Nearly Every Man

At New York Urology Specialists, our urologists are specially trained in the evaluation and treatment of erectile dysfunction. We understand the challenges that ED creates for our patients, their relationships and their self-esteem. We help you find a treatment for erectile dysfunction that fits your needs, your lifestyle and your preferences.
Urologists are doctors specializing in the treatment of men with erectile dysfunction. By the virtue of our experience and skill, we are able to offer an effective treatment option for nearly every man who desires an effective treatment for ED. We offer medical and surgical treatment for erectile dysfunction.
We treat some of the most complex ED problems including:
Schedule an Appointment with Dr. Shteynshlyuger:
Call/text today: (646) 663-5211 or make an appointment online
Dr. Alex Shteynshlyuger is a fellowship trained board-certified urologist with expertise in evaluation and treatment of urological problems in men and women using modern effective and proven treatment methods. He is highly recommended by top primary care physicians in the New York area. If you or someone you know has been experiencing urological symptoms, make an appointment to take advantage of Dr. Shteynshlyuger's expert advice. Please feel free to contact us with any questions.