Hypertension and Erectile Dysfunction Treatment
---
If you have any questions, to schedule a consultation or if you need a second opinion, please contact us or call/text: 1-646-663-5211.
The board-certified urologists at New York Urology Specialists have extensive experience in the treatment of men with ED caused by high blood pressure, diabetes and renal insufficiency.
---
The Significance of High Blood Pressure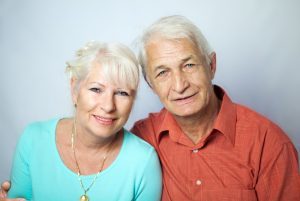 About 20% of the world's adult population is suffering from hypertension (high blood pressure). Among men and women over age 60, more than 50% have elevated blood pressure.
High blood pressure leads to a number of complications over time. Most of these complications are a result of damage to blood vessels.
Erectile dysfunction is a very important complication of long-standing high blood pressure. Hypertension can cause stroke, blockage of coronary vessels in the heart leading to angina (chest pain) and myocardial infarctions (heart attacks). Damage to the retina of the eye can also result from high blood pressure.
Signs and Symptoms of Erectile Dysfunction
Erectile dysfunction also called impotence, refers to difficulty with getting and keeping erections that are sufficiently hard for sex. Problems with erections can be caused by high blood pressure, testosterone problems, diabetes, obesity, and many other medical problems.
How High Blood Pressure Causes Erectile Dysfunction
There are two main mechanisms involved in long-standing hypertension that lead to erectile dysfunction. As already mentioned, long-standing hypertension leads to vascular damage. When uncontrolled hypertension persists over a long time, penile blood vessels are damaged and the erection cannot occur. High blood pressure can also damage the vessels in the heart and the brain. A similar process affects men with diabetes and erectile dysfunction. Men who have diabetes and high blood pressure tend to have higher chances of experiencing problems with weak erections.
The second mechanism that leads to erectile dysfunction in hypertension involves the use of anti-hypertensive drugs. These drugs are necessary but can have sexual side effects. Thiazide diuretics can cause erectile dysfunction. Beta blockers can also contribute to erectile dysfunction.
Treatment of Erectile Dysfunction in Hypertensive Patients
Oral medications for erectile dysfunction include phosphodiesterase type 5 inhibitors or PDE5 inhibitors, such as sildenafil (Viagra), tadalafil (Cialis), vardenafil (Levitra).
A new and effective treatment option that works for as many as 80% of men with high blood pressure is shockwave therapy for erectile dysfunction. Cialis for men with high blood pressure in combination with shockwave therapy can often lead to excellent results in men with high blood pressure.
Another commonly used treatment option involves injections in the penis of alprostadil (prostaglandin E) directly into the penile shaft, which leads to an erection. This is called injection therapy for ED. A penile implant is another effective treatment option for ED, which works even when other treatment options do not work.
Vacuum erection device is another option for treatment of ED but a little cumbersome and used by few men long-term.
The newest treatment option for erectile dysfunction in men with vascular erectile dysfunction caused by hypertension is shockwave therapy for ED or EDSWT which is a very effective treatment option for many men with vascular ED, including men with high blood pressure.
Erection Problems Caused By Medication Side Effects
If erectile dysfunction is caused by medications, your primary care doctor or cardiologist may be able to change the causative medication to a different medication.
For example, some antihypertensive drugs like ARBs (angiotensin receptor blockers) are less likely than thiazide diuretics to cause erectile dysfunction. It is important to remember that if your erection problems occurred before you started the medication, the medication is NOT the cause of your erection problems. The underlying high blood pressure and other medical problems are the cause of ED in this situation.
What is the Mechanism of ED in Patients with High Blood Pressure?
The physiological mechanism of erection involves the release of nitric oxide in the corpus cavernosum (a modified blood channel) in response to sexual stimulation.
Nitric oxide molecules lead to an increase in cyclic guanosine monophosphate or cGMP levels; this, in turn, causes relaxation of smooth muscles in the walls of the blood vessels. Relaxation of smooth muscles leads to the increased diameter of these vessels and accumulation of blood which causes erection by a hydraulic effect.
The cGMP is broken down by the PDE5 enzyme. The drugs that inhibit this enzyme lead to prolongation of smooth muscle relaxation, and hence, maintain an erection. These medications (Viagra, Cialis, etc) cannot be used by patients who are taking nitrates such as nitroglycerin. A synergistic action may lead to a sudden and dangerous decrease in blood pressure in men who use nitroglycerin and take PDE5 inhibitors.
Shockwave treatment for ED can be used to overcome the effect of hypertension and can help many men with high blood pressure get better erections even if they need to use nitroglycerin on occasion.
---
Learn More About:
Learn More About:
---
If you have any questions, to schedule a consultation or if you need a second opinion, please contact us or call/text: 1-646-663-5211.
We offer affordable, highest-quality urology care with or without insurance. Find out our office hours or directions to our office. We offer weekday, weekend and evening office hours.
We see patients from all parts of New York City (Manhattan, Brooklyn, Queens, Bronx, Staten Island), Canada and other international patients. We also offer emergency care for men with urological problems.
---
ED is Treatable in Nearly Every Man

At New York Urology Specialists, our urologists are specially trained in the evaluation and treatment of erectile dysfunction. We understand the challenges that ED creates for our patients, their relationships and their self-esteem. We help you find a treatment for erectile dysfunction that fits your needs, your lifestyle and your preferences.
Urologists are doctors specializing in the treatment of men with erectile dysfunction. By the virtue of our experience and skill, we are able to offer an effective treatment option for nearly every man who desires an effective treatment for ED. We offer medical and surgical treatment for erectile dysfunction.
We Treat Some of the Most Complex ED Problems Including:
Schedule an Appointment with Dr. Shteynshlyuger:
Call/text today: 1-646-663-5211 or make an appointment online
Dr. Alex Shteynshlyuger is a fellowship trained board-certified urologist with expertise in evaluation and treatment of sexual and erection problems in men using modern effective and proven treatment methods. We offer inflatable penile implant, shockwave therapy for ED and treatment for Peyronie's disease.
He is highly recommended by top primary care physicians in the New York area. If you or someone you know has been experiencing urological symptoms, make an appointment to take advantage of Dr. Shteynshlyuger's expert advice. Please feel free to contact us with any questions.
---
If you have any questions, to schedule a consultation or if you need a second opinion, please contact us or call/text: 1-646-663-5211.