Tadalafil (Generic Cialis) for Treatment of Erectile Dysfunction in Men with Hypertension (High Blood Pressure)
When it comes to treatment of erectile dysfunction – New York Urology Specialists are a step ahead. Better Science Means Better Care.
---
If you have any questions, to schedule a consultation or if you need a second opinion, please contact us or call 646-663-5211.
---
How Effective is Cialis for Treatment of ED in Men with High Blood Pressure?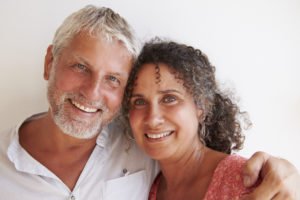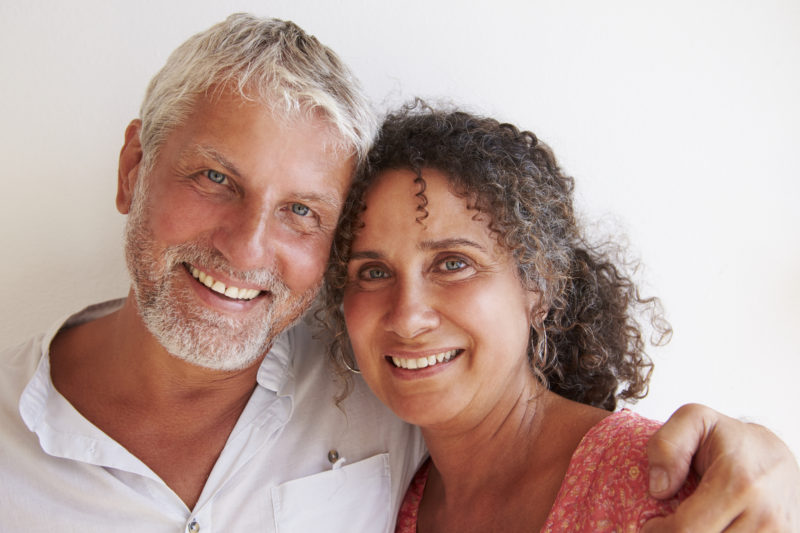 In scientific studies, Cialis has proven to be very effective in the treatment of erectile dysfunction in men with high blood pressure. Cialis can help as many as 80% of men who have erectile dysfunction and hypertension.
The effectiveness of Cialis depends on the dose and how it is taken. The dose is adjusted for each patient based on the severity of ED and side effects if any occur. Cialis can be taken as a daily medication or on demand, 1-2 hours before having sex.
To improve the effectiveness of Cialis, it is advisable to take it on an empty stomach, if you take it on demand 1-2 hours before having sex. When you take Cialis daily, you may take it with or without food.
Can Cialis be Used by Men with ED who Take High Blood Pressure Medications for Hypertension Treatment?
Cialis, in general, does not interact with blood pressure medications. Studies show that Cialis has minimal impact on blood pressure in most patients. You should discuss whether Cialis is right for you during your appointment with New York Urology Specialists whether your blood pressure medications can be taken with Cialis.
Men who take alpha-blockers for enlarged prostate or another reason should either not take Cialis (tadalafil) or space Cialis at least 6 hours from alpha blockers such as Flomax (tamsulosin), Rapaflo (Silodosin), Uroxatral (alfuzosin) and others. If you want to take Cialis, talk to our urologists at New York Urology Specialists about alternative treatments for enlarged prostate such as Rezum procedure and Urolift procedure for enlarged prostate.
What If Cialis Does Not Work Well: What Hypertensive Men Need to Know About Other Options Available for Treatment of Erectile Dysfunction in Men with High Blood Pressure?
Men with impotence caused by high blood pressure have numerous effective treatment options for erectile dysfunction in addition to Cialis. Oral medication such as Viagra and generic sildenafil, Levitra, and Stendra are effective for many men. Penile injections for erectile dysfunction such as Trimix, BiMix for ED, Edex injections and Caverject for ED work for many men when Cialis does not work. Newer treatment options such as shockwave therapy for erectile dysfunction that can be performed in the office shows promising results without the need for taking medications. Stem cell therapy for ED is an exciting area of science.
Surgical treatment with a penile implant is an effective option for men with erectile dysfunction for whom medications such as Cialis or injections do not work or do not offer the satisfactory quality of life and sexual experience that they seek to attain.
Does Blood Pressure Medicine Cause ED?
Some high blood pressure medications can contribute to problems with getting erections. However, stopping high blood pressure medications is not a good idea. High blood pressure itself is a major cause of erectile dysfunction in men. Treatment of high blood pressure is a very important component of treatment for erection problems in men.
If you had good erections, and immediately after starting a new blood pressure medication you noticed that erections are not as good as they used to be, it is worth talking to your doctor about changing your high blood pressure medications to see if it will make a difference.
However, if you had poor erections prior to taking medications for high blood pressure, even if a new blood pressure has a mildly negative effect on your erections it is unlikely to matter if you treated with Cialis for erectile dysfunction. Usually, Cialis treatment will help you overcome both your pre-existing problems and the problems that are induced by medications for high blood pressure.
It is also important to realize that your erection problems are much more likely be caused by high blood pressure than the medications that are used for treating high blood pressure. Worsening of erection problems is a sign of progressive damage to your blood vessels by high blood pressure.
How Does High Blood Pressure Cause ED (Erectile Dysfunction) in Men?
High blood pressure is one of the major causes of erection problems in men. Other common causes of erection problems are diabetes, high cholesterol, obesity and low testosterone.
Typically, the effect of high blood pressure on your body starts many years before you have been diagnosed with high blood pressure. Over time, elevated blood pressure causes damage to the blood vessel ability to respond to stimulation by dilating and increasing flow to the penis. As the blood vessels become more rigid and narrow, blood flow to the penis is impaired. Because of the ability to obtain excellent erections depends on good blood flow to the penis, men with diminished blood flow to the penis can only get weak erections. Often other problems such as high cholesterol contribute to the problem as well.
Scheduling Appointments for Treatment of ED in Men with High Blood Pressure at New York Urology Specialists
---
If you have any questions about shockwave treatment, schedule a consultation, contact us or call 1-(646) 663-5211. We have excellent reviews from patients and their partners.
We offer affordable, highest-quality urology care with or without insurance. Find out our office hours or directions to our office. We offer weekday, weekend and evening office hours.
Dr. Alex Shteynshlyuger is a board-certified urologist, who specializes in all aspects of care for sexual problems in men including ED, premature ejaculation and other sexual concerns. He has successfully treated hundreds of men with sexual problems including ED and poor libido.
---
ED is Treatable in Nearly Every Man

At New York Urology Specialists, our urologists are specially trained in the evaluation and treatment of erectile dysfunction. We understand the challenges that ED creates for our patients, their relationships and their self-esteem. We help you find a treatment for erectile dysfunction that fits your needs, your lifestyle and your preferences.
Urologists are doctors specializing in the treatment of men with erectile dysfunction. By the virtue of our experience and skill, we are able to offer an effective treatment option for nearly every man who desires an effective treatment for ED. We offer medical and surgical treatment for erectile dysfunction.
We treat some of the most complex ED problems including:
Schedule an Appointment with Dr. Shteynshlyuger:
Call today: (646) 663-5211 or make an appointment online
Dr. Alex Shteynshlyuger is a fellowship trained board-certified urologist with expertise in evaluation and treatment of urological problems in men and women using modern effective and proven treatment methods. He is highly recommended by top primary care physicians in the New York area. If you or someone you know has been experiencing urological symptoms, make an appointment to take advantage of Dr. Shteynshlyuger's expert advice. Please feel free to Contact Us with any questions.