Erectile Dysfunction in Young Men: Effective Treatment in NYC
---
If you have any questions, to schedule a consultation please contact us or call/text: 1-646-663-5211.
---
How Common are Erection Problems in Young Men?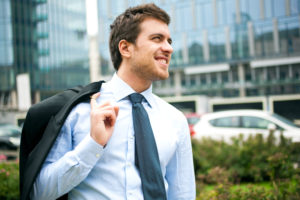 Studies show that 25% of men who are treated for erectile dysfunction are younger than age 40. In our experience, we have seen men as young as 15-16 years old who presented to us for the treatment of erectile dysfunction.
It is important to note that many people misidentify erectile dysfunction and premature ejaculation.
Erectile dysfunction refers to problems with getting and keeping erections are that sufficiently hard.
Premature ejaculation (PE) refers to a condition when a man ejaculates and then loses erection too fast. Premature ejaculation is a treatable condition. At New York Urology Specialists, we treat both ED and PE in young men.
Erectile Dysfunction (ED) in NYC in Young Men
We see many young men, students, unemployed, and young professionals who experience problems with erections.
Some men have lifelong problems that have not been addressed; other men have an occasional or new and persistent problem. Occasionally the problems may be due to relationship issues, new sexual partners or stress.
Regardless of the cause, erection problems in young men are treatable.
Sexual Problems: Symptoms of Erectile Dysfunction
Many young men in school, college, graduate schools and at the beginning of their careers experience occasional sexual problems, including difficulty with obtaining erections when they need to happen as well as difficulty maintaining them. In other words, they experience symptoms of ED (erectile dysfunction).
Erection problems may be associated with professional stress at work or school. Occasionally, erection problems are associated with excessive alcohol consumption.
Many young men experience problems with erections with new sexual partners or early on in their relationship. Often a man may be able to get good erections with masturbation but not when they are needed with a partner. This is called situational erectile dysfunction due to performance anxiety.
Situational erectile dysfunction is caused by a high level of adrenergic stimulation (anxiety or fight or flight response). Situational erectile dysfunction can be successfully treated with ED medications. In rare situations, penile injections may be necessary.
It is important for young men to be fully evaluated as we often find medical problems that underlie erection problems such as high blood pressure, high cholesterol, diabetes or pre-diabetes, low testosterone, and obesity.
Young men with sexual problems fall into 2 categories: (1) Erectile dysfunction which means inability to obtain or maintain an adequate erection and (2) men with ejaculatory problems, most commonly premature ejaculation.
Many men with erectile dysfunction have coexistent premature ejaculation.
Erectile Dysfunction Causes in Young Men
Traditionally, erectile dysfunction was classified as organic (caused by diabetes, heart disease, and similar conditions) or as psychogenic (caused by anxiety, stress, depression and similar causes).
As we understood the biology of the brain and the mechanism of erectile dysfunction better, it is now clear that there is no clear-cut separation between psychogenic causes and organic causes of erectile dysfunction. The mechanism that controls erections is the same and whether it is disrupted by diabetes or anxiety, the treatment approach is similar.
Premature Ejaculation (PE) in Young Men
Premature ejaculation (or coming too fast) is a significant problem as it may lead to a lack of satisfaction for man's partner as well as for the man himself. Some men have life-long PE (premature ejaculation) but for most men, premature ejaculation when it occurs, is a new problem. There are a number of treatment options for premature ejaculation including behavioral as well as creams, numbing sprays, and oral medications including SSRI.
Psychogenic ED: Situational Erectile Dysfunction
Situational erectile dysfunction is very common among young men. It typically occurs with new partners and new relationships. The stress of a new relationship and performance expectations lead to performance anxiety which causes vasoconstriction of blood vessels. Decreased blood flow makes it difficult to obtain and maintain an erection. In addition, neurogenic signals that normally help men to get an erection can be obtunded and impaired as a result of anxiety and stress.
As many as 20-30% of men under age 40 have organic causes for impotence.
Smoking is a common risk factor for erectile dysfunction in young men
Medical problems such as diabetes, high blood pressure, multiple sclerosis, and perineal trauma are common underlying causes of erectile dysfunction among younger males.
Peyronie's disease (scarring in the penis) is a recognized risk factor for erectile dysfunction in younger men.
Illicit drug use is a common risk factor for erectile dysfunction in younger men in New York City.
Some prescription medications are known to contribute to the risk of erectile dysfunction.
Low testosterone levels may also predispose to erectile dysfunction in younger men.
For most men, situational ED is reversible and can be overcome.
What is the Significance of Erectile Dysfunction in Young Men?
Erectile dysfunction is a significant problem for young men as it may make it difficult to establish and maintain intimate relationships. Studies also demonstrate that men with erectile dysfunction are less likely to perform well at work and to get promotions. This may be an indication that erectile dysfunction produces significant stress on the affected men that affects them beyond the sexual sphere.
Studies show that men who experience erectile dysfunction have increased the risk of future cardiovascular disease and may need to be monitored more closely.
Treatment for ED in Young Men
Effective treatment options are available. The choice of treatment depends on the severity of the problem, patient preferences including frequency of intercourse and medical history.
In general medications such as Cialis, Viagra and Stendra work well for young men. For men with more complex erection problems, other treatment options such as penile injections or VED may be beneficial. In some young men with severe ED caused by underlying medical problems such as diabetes, priapism or renal failure, a penile implant may offer a good long-term solution. Shockwave therapy for ED can be helpful in younger men with vascular risk factors such as high blood pressure, high cholesterol, obesity and renal insufficiency.
Learn More About:
What You Need to Know:
---
If you have any questions, to schedule a consultation please contact us or call/text: 1-646-663-5211.
We have excellent reviews from patients and their partners.
We offer affordable, highest-quality urology care with or without insurance. Find out our office hours or directions to our office. We offer weekday, weekend and evening office hours.
---
ED is Treatable in Nearly Every Man

At New York Urology Specialists, our urologists are specially trained in the evaluation and treatment of erectile dysfunction. We understand the challenges that ED creates for our patients, their relationships and their self-esteem. We help you find a treatment for erectile dysfunction that fits your needs, your lifestyle and your preferences.
Urologists are doctors specializing in the treatment of men with erectile dysfunction. By the virtue of our experience and skill, we are able to offer an effective treatment option for nearly every man who desires an effective treatment for ED. We offer medical and surgical treatment for erectile dysfunction.
We Treat Some of the Most Complex ED Problems Including:
Schedule an Appointment with Dr. Shteynshlyuger:
Call/text today: 1-646-663-5211 or make an appointment online
Dr. Alex Shteynshlyuger is a fellowship-trained board-certified urologist with expertise in evaluation and treatment of sexual and erection problems in men using modern effective and proven treatment methods. We offer inflatable penile implant, shockwave therapy for ED and treatment for Peyronie's disease.
He is highly recommended by top primary care physicians in the New York area. If you or someone you know has been experiencing urological symptoms, make an appointment to take advantage of Dr. Shteynshlyuger's expert advice. Please feel free to contact us with any questions.
---
If you have any questions, to schedule a consultation please contact us or call/text: 1-646-663-5211.