How is Erectile Dysfunction (ED) Diagnosed?
---
If you have any questions, to schedule a consultation or if you need a second opinion in NYC, please contact us or call 1-(646) 663-5211.
---
ED is one of the rare and special conditions that can be reliably diagnosed by the patient himself.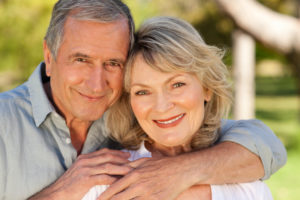 Erectile dysfunction is one of the easiest condition for a man to self-diagnose himself as he knows what is normal for him.
When a man feels that he experiences difficulty with obtaining or keeping an erection, he can be safely diagnosed as suffering from erection problem or erectile dysfunction. If erections are not as hard as they used to be, a diagnosis of ED can be made by the man himself.
Can Sexual Partners Diagnose a Man with Erectile Dysfunction?
Most sexual partners know what is normal for their man and what is expected. Often long-term sexual partners (wife, girlfriend, partner) are keenly aware of worsening erectile function. While occasionally new sexual partners have unrealistic expectations, most new or recent sexual partners are very good at identifying men with erection problems.
If you're a partner of a man who has symptoms of erectile dysfunction, it is a good idea to discuss the issue openly and to seek treatment together as the problem affects both partners and their relationship. The problem is more challenging in a new relationship but our experience tells us that when the issue is addressed openly and treated, both partners tend to be satisfied. If the issue is not addressed, most new relationships do not survive the problem.
We see many couples where the partner identifies the problems and help the man make the diagnosis and seek treatment at New York Urology Specialists.
How do Urologists Diagnose Erectile Dysfunction in Men?
When a man recognizes that he has difficulty obtaining and maintaining rigid erections compared to his normal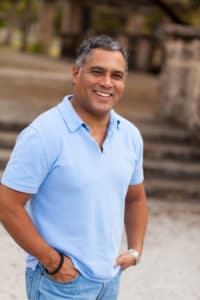 baseline a diagnosis of erectile dysfunction can be safely made.
A simple questionnaire called the International Index of Erectile Function (IIEF) can be helpful in recognizing the presence of erectile dysfunction (ED). This questionnaire is available for free at New York Urology Specialists.
Once ED is diagnosed, either by the patient himself or his physician, it is crucial to see a urologist at New York Urology Specialists to have a full and thorough evaluation.
Do I Need to Worry if I Have Symptoms of Erectile Dysfunction?
An occasional difficulty with getting an erection may not be a significant problem but it may also be an early sign of an underlying medical problem such as high blood pressure, high cholesterol or diabetes.
While these problems are more common with age, there are many men who are in their 20's, 30's and 40s who have high cholesterol or high blood pressure. It is important to get a thorough evaluation to exclude the possibility that your erection problems are related to an underlying medical problem.
Medical evaluation will help to determine the underlying causes of erectile dysfunction as these may be treatable and erectile dysfunction may be reversible with treatment. In addition, a number of significant medical conditions can cause erectile dysfunction. Timely recognition and timely treatment of underlying causes of ED can be life-saving. These conditions include diabetes, high blood pressure, coronary artery disease, brain tumors, renal insufficiency, multiple sclerosis, a number of neurological problems and a number of other serious conditions.
If you recognize the symptoms of ED, make an appointment with experienced urologists who specialize in the treatment of ED at New York Urology Specialists.
What Tests are Necessary for Men with Erection Problems who Self-Diagnose ED?
At New York Urology Specialists, we check your blood pressure. We also check the following blood tests: lipid profile to check your cholesterol, testosterone levels, thyroid levels as well as general tests that include CBC (blood count) and CMP (liver and kidney function testing).
Learn More About:
What You Need to Know:
---
If you have any questions, to schedule a consultation or if you need a second opinion, please contact us or call 1-(646) 663-5211.
We specialize in the medical and surgical treatment of erectile dysfunction and sexual problems in men in New York City and also treat men from other states as well as international patients. We also offer emergency care for men with urological problems.
We offer affordable, highest-quality urology care with or without insurance. Find out our office hours or directions to our office. We offer weekday, weekend and evening office hours.
---
This post is also available in: Russian Arabic Japanese Spanish