EDEX (Alprostadil) Erectile Dysfunction Treatment with Injections
When it comes to treatment of erectile dysfunction – New York Urology Specialists are a step ahead. Better Science Means Better Care.
---
If you have any questions, to schedule a consultation or if you need a second opinion, please contact us or call 646-663-5211.
---
Edex is a Convenient Option for Treatment of Impotence with Injections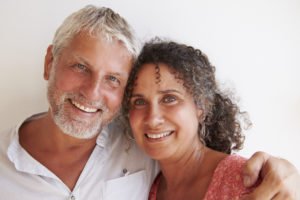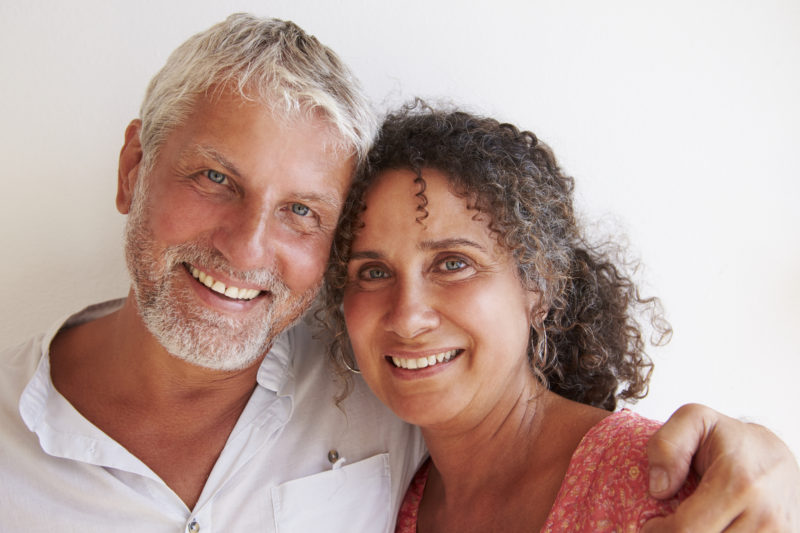 Using EDEX Injections for Erectile Dysfunction (Alprostadil E1 injections for ED)
Edex injection is an FDA approved treatment option for men with erectile dysfunction. Edex can help men who have difficulty obtaining erections to get good erections that are sufficient for intercourse. Edex can also help men who have difficulty maintaining erections to maintain erections long enough to have a satisfying intercourse for himself and his partner.
Edex has a good efficacy in men for home oral medications do not work and good safety profile when used as prescribed.
How Long Does the Penis Stay Erect after EDEX Injection?
Duration of erection depends on the amount of Edex used and underlying severity of erection. During your evaluation at New York Urology Specialists, we will determine the appropriate dose of EDEX that allows you to maintain erections long enough to have satisfying sexual relations but avoids the risk of priapism. Usually, the goal when choosing a dose of Edex is to choose a dose that gives you good erections that last less than 1 hour.
Advantages of EDEX Injections for ED:
EDEX (alprostadil E1) is an effective treatment option for ED which works for 70-90% of men.
EDEX injection does NOT require refrigeration which makes it easy and convenient to travel
EDEX comes prepackaged with everything you need for penile injections prior to sex and is ready to use.
EDEX can be ready to use in less than a minute after opening the package.
EDEX Injections are covered by many insurance plans but not by Medicare
What to Do If I Get Pain in the Penis from EDEX Injections?
A small number of men experience pain from Edex after penile injections. For men who experience pain from EDEX (alprostadil) injections, we usually prescribe Trimix or Bimix as an alternative. While EDEX and other preparations of prostaglandin E1 alone such as Caverject cause penile pain in some men, when used in combination as part of Trimix most men experience no pain after the injection.
How Can I be Prescribed EDEX?
Please schedule an appointment with our experienced urologists, specialists in the treatment of ED. You would need to have an appropriate evaluation including blood tests to determine the cause of ED. If appropriate, test dose and titration of EDEX will be performed to determine appropriate EDEX dose for you.
Travel with EDEX
Edex is packaged with everything you need to have to do self-administration of Edex injections prior to sex. EDEX is self-administered in the corpora cavernosa of the penis, known as an intracorporeal injection. EDEX package comes with needles, medication and a special syringe for delivery of Edex. EDEX does not require refrigeration which makes it easy and convenient to transport. Is important to remember that while EDEX does not require refrigeration it should be kept in a cool place away from heat and direct sun.
It is always a good idea to have a doctor's note stating that you have been prescribed EDEX for self-injection.
Is EDEX Covered by Insurance?
Edex is covered by many health insurance plans but it usually requires preauthorization. Most insurance plans restrict the number of Edex doses in men can have per month to a fairly small number usually anywhere from 2-6 doses a month.
For patients who have high deductibles, high co-pays and whose insurance plans restrict the amount of Edex doses that he can have, we have more affordable solutions in the form of prostaglandin E1, Bimix for ED, Trimix, and QuadMix. An inflatable penile implant is another option for men with ED for whom oral therapy does not work.
Can I Use EDEX and Cialis or Viagra Together?
For most men, there is no need to use medication such as Cialis or Viagra in combination with Edex. If Edex does not work well, a more appropriate option is to increase the dose to achieve a desirable result. Please schedule an appointment to have your EDEX dose titrated. Using sildenafil (Viagra) together with Edex injections for ED can make the effect of Edex injections unpredictable and can predispose to increased risk of priapism.
With Cialis, usually, there is no advantage to using Cialis in combination with Edex. Particularly using Cialis on an as-needed basis in combination with Edex can lead to unpredictable effects and we do not recommend it.
For some patients who use Cialis daily for treatment of conditions other than ED, consideration of the continuous daily use of Cialis may be given if the titration dose adjustment of Edex is performed while a patient is taking Cialis. You need to discuss this during your visit to the doctor.
Medicare Coverage for EDEX?
Medicare does not typically cover the cost of Edex at the pharmacy. Patients with secondary insurances that have pharmacy benefits may be able to obtain Edex through secondary insurance. Medicare does pay for evaluation at New York Urology Specialists including test dosing injection and penile Doppler ultrasound but not the actual cost of Edex used for test administration.
For patients with Medicare, injectable alprostadil which we prescribe at New York Urology Specialists is a less expensive option than using Edex. Alprostadil E1 that requires refrigeration is a much less expensive alternative to EDEX injections.
What Is the Recommended Dose of EDEX for Erectile Dysfunction Treatment?
There is no recommended dose of Edex. Each man requires an individualized dose. Typical doses range from 5 mcg to 40 mcg. EDEX syringes come in 10 mcg, 20 mcg, and 40 mcg doses.
Where Can I Buy EDEX (Prostaglandin E1)?
Edex is sold in the most pharmacies. Some pharmacies may not have it ready in stock and may need to order it. There are also occasional shortages of Edex injections for ED treatment.
EDEX is sold by prescription. In order for us to prescribe Edex, you need to schedule an appointment with New York Urology Specialists for evaluation. If Edex is an appropriate treatment option for your impotence problem, we will perform penile ultrasound with an intracorporeal injection of Edex to evaluate your penile vascular function as well as the effectiveness of Edex.
Our experienced board-certified urologist selects the dose of Edex that is most likely to work for you based on the severity of your erection problems and your medical history. The first visit may last anywhere from 1.5 hours to 3 hours. You might need to return for dose titration of EDEX to find a dose that works well for you and at the same time minimizes the risk of priapism.
Scheduling Appointments for EDEX Treatment of ED in Men at New York Urology Specialists
---
If you have any questions about shockwave treatment, schedule a consultation, contact us or call 1-(646) 663-5211. We have excellent reviews from patients and their partners.
We offer affordable, highest-quality urology care with or without insurance. Find out our office hours or directions to our office. We offer weekday, weekend and evening office hours.
Dr. Alex Shteynshlyuger is a board-certified urologist, who specializes in all aspects of care for sexual problems in men including ED, premature ejaculation and other sexual concerns. He has successfully treated hundreds of men with sexual problems including ED and poor libido.
---
ED is Treatable in Nearly Every Man

At New York Urology Specialists, our urologists are specially trained in the evaluation and treatment of erectile dysfunction. We understand the challenges that ED creates for our patients, their relationships and their self-esteem. We help you find a treatment for erectile dysfunction that fits your needs, your lifestyle and your preferences.
Urologists are doctors specializing in the treatment of men with erectile dysfunction. By the virtue of our experience and skill, we are able to offer an effective treatment option for nearly every man who desires an effective treatment for ED. We offer medical and surgical treatment for erectile dysfunction.
We treat some of the most complex ED problems including:
Schedule an Appointment with Dr. Shteynshlyuger:
Call/text today: (646) 663-5211 or make an appointment online
Dr. Alex Shteynshlyuger is a fellowship trained board-certified urologist with expertise in evaluation and treatment of urological problems in men and women using modern effective and proven treatment methods. He is highly recommended by top primary care physicians in the New York area. If you or someone you know has been experiencing urological symptoms, make an appointment to take advantage of Dr. Shteynshlyuger's expert advice. Please feel free to Contact Us with any questions.