Priapism Treatment in New York City: Specialized Care for Men with Prolonged Erections.
---
If you have any questions, to schedule a consultation, please contact us or call/text: 1-646-663-5211.
---
What is Priapism?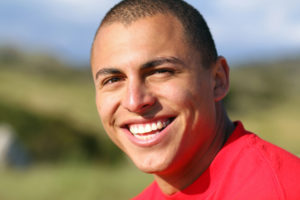 Priapism refers to prolonged erections that would not go down on their own. Erections may last from hours to days at a time. Prolonged erections may be painful or may not cause much pain.
Where are the Causes of Priapism?
Priapism is caused by dysregulation of neurological control or by abnormal blood or blood vessels. Use of certain medications or drugs may also lead to priapism.
Use of penile injections such as prostaglandin (EDEX, Caverject), Trimix injections and Bimix injections is the most common cause of medication-induced priapism in men.
What You Should Know About Priapism
Priapism is considered an emergency. It is essential that you see a urologist immediately or go to the nearest emergency room if your erection lasts more than 2-3 hours. A prolonged erection can lead to damage to the tissues of the penis and lead to problems with getting erections in the future.
Do Viagra (sildenafil) and Cialis (tadalafil) Cause Priapism?
Millions of men have taken medications such as Viagra or Cialis safely worldwide over the past 20 years. It does not appear that Cialis or Viagra when taken properly lead to priapism in the absence of other predisposing factors.
What are the Various Types of Priapism?
The most common way to classify priapism is whether it is ischemic or nonischemic. Ischemic priapism is more common. Other ways to classify priapism include nocturnal priapism (occurring during sleep).
Ischemic Priapism
In ischemic priapism the blood flow is stagnant. This is caused by lack of blood outflow. Because there is inadequate circulation of blood, there is an inadequate supply of oxygen to cells of the penis which predisposes the penis to "asphyxiation" injury which can lead to erectile dysfunction.
Typically ischemic priapism is painful and the patient experiencing pain at rest. Erection feels hard and fully erect. Patients often complain of a feeling of heaviness in the penis.
Non-ischemic or high-flow priapism.
Non-ischemic priapism is also known as high-flow priapism. In high-flow priapism, the erection is sustained by an increased flow of blood through the penis. Typically, non-ischemic priapism does not cause much pain, but a patient can feel discomfort and some pain due to significant rigidity. The pain is often felt when the penis is touched, but usually, there is no pain at rest.
Other Classifications of Priapism:
Stuttering Priapism – is a recurrent type of ischemic priapism
Nocturnal Priapism – occurs at night with an erection evident when the patient wakes up
Priapism Treatment
The first goal is to determine whether priapism is high-flow or ischemic. This can be accomplished by obtaining blood from the penis and analyzing it. Penile Doppler ultrasound can also be used to determine if there is good flow through the penis.
Ischemic Priapism Treatment
The patient should be hydrated. Medications such as phenylephrine as well as irrigation of the corpora cavernosa of the penis are used to treat ischemic priapism. If medical therapy does not work, surgical treatment should be considered. A number of options are available including the creation of glans-cavernosal shunt as well as early insertion of a penile implant.
Blood count and hematological evaluation should be performed to test for problems such as sickle cell disease.
Recurrent or stuttering priapism can be treated with medications to prevent a recurrence. The choice of medications depends on the patient's particular risk factors.
Non-ischemic Priapism
Non-ischemic priapism requires evaluation with penile doppler or penile angiography to determine if there is a reversible treatment option. Some patients develop an A-V fistula, usually from a prior trauma to the perineum or the penis, that causes high-flow priapism.
Treatment of Erectile Dysfunction Caused by Priapism
Some men develop erectile dysfunction after ischemic priapism. Other men can develop erectile dysfunction as a side effect of treatment for non-ischemic priapism.
Initial treatment of erectile dysfunction is with oral medications such as Viagra, Cialis, Stendra, and Levitra. For men with severe ED and penile fibrosis (scarring) as often happens after prolonged non-ischemic priapism, penile implant offers an effective treatment option.
Learn More About:
What You Need to Know:
---
If you have any questions, to schedule a consultation please contact us or call/text: 1-646-663-5211.
We offer affordable, highest-quality urology care with or without insurance. Find out our office hours or ISdirections to our office. We offer weekday, weekend and evening office hours
---
ED is Treatable in Nearly Every Man

At New York Urology Specialists, our urologists are specially trained in the evaluation and treatment of erectile dysfunction. We understand the challenges that ED creates for our patients, their relationships and their self-esteem. We help you find a treatment for erectile dysfunction that fits your needs, your lifestyle and your preferences.
Urologists are doctors specializing in the treatment of men with erectile dysfunction. By the virtue of our experience and skill, we are able to offer an effective treatment option for nearly every man who desires an effective treatment for ED. We offer medical and surgical treatment for erectile dysfunction.
We Treat Some of the Most Complex ED Problems Including:
Schedule an Appointment with Dr. Shteynshlyuger:
Call/text today: 1-646-663-5211 or make an appointment online
Dr. Alex Shteynshlyuger is a fellowship-trained board-certified urologist with expertise in evaluation and treatment of sexual and erection problems in men using modern effective and proven treatment methods. We offer inflatable penile implant, shockwave therapy for ED and treatment for Peyronie's disease.
He is highly recommended by top primary care physicians in the New York area. If you or someone you know has been experiencing urological symptoms, make an appointment to take advantage of Dr. Shteynshlyuger's expert advice. Please feel free to contact us with any questions.
---
If you have any questions, to schedule a consultation or if you need a second opinion, please contact us or call/text: 1-646-663-5211.
If you have any questions, to schedule a consultation please contact us or call/text: 1-646-663-5211.