Penile Injury Leading to Peyronie's Disease Can Cause Erection Problems
---
If you have any questions, to schedule a consultation please contact us or call 1-(646) 663-5211.
---
Penile Curvature Caused by Peyronie's Plaque often Causes Erection Problems in Men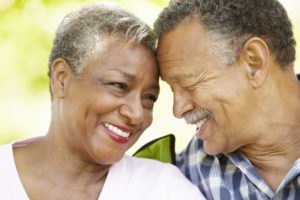 Bent penis caused by Peyronie's disease often causes worsening erection quality in men. The scar formation in the penis, Peyronie's plaque, can affect blood vessels as well as the 'erectile tissue". The result of Peyronie's plaque is decreased blood flow to the penis, which leads to symptoms of ED such as difficulty with maintaining erections and erections that are not as hard as they used to be.
In some men with Peyronie's disease, erection problems are severe enough that men are unable to get erections that are hard enough to have sex.
The severity of erection problems in men with Peyronie's depends on patient's age, history of penile fracture and extent of Peyronie's disease.
What is Peyronie's Disease?
Peyronie's disease refers to one or more of the following symptoms (any one of these can be a sign that you might have Peyronie's disease): bent penis, pain in the penis, penile shortening or narrowing or palpable lump called Peyronie's plaque. Peyronie's disease is caused by abnormal healing process or scarring inside the penis. Peyronie's disease may affect as many as 10% of adult men.
Erection Problems Caused by Peyronie's Disease
Peyronie's disease causes numerous sexual problems in men. The most common symptom that brings men to our offices is penile curvature or bent penis that can be severe enough that it makes it difficult or impossible to have sex. Many men also experience pain with erections or during sex as a result of curvature and plaque formation in the penis.
Soft erections are a common problem in men with Peyronie's disease. Many men have a penile narrowing or 'waist' that makes penis 'bulge' when erect during sex.
What is the Cause of Poor Erections in Men with Peyronie's?
Peyronie's causes erection problems in men through many different mechanisms. In some men, pain during erections or pain during sex leads to loss of erections.
Most commonly, Peyronie's scar causes decreased blood flow to the penis as a result of its effect on erection tissue in the penis.
What is the Treatment for Erectile Dysfunction in Men with Peyronie's Disease.
In men with Peyronie's disease, it is important to treat both problems, curvature and erection problem, simultaneously. In general, the choice of treatment depends on what treatment works for erectile dysfunction. If erections are not sufficient to have sex, treatment for erectile dysfunction should be started first during evaluation of Peyronie's disease. Typically, medications such as Viagra (sildenafil) or Cialis (tadalafil) are used first. If medications such as Cialis do not work, penile injections with Caverject or Trimix injections are an effective option for many men.
For patients who have penile pain, Cialis daily can help with both erections and penile pain.
If medications for ED such as Viagra, Stendra or Cialis work well, then injectable treatment (injectable verapamil, collagenase or interferon) or surgical treatment is used for Peyronie's disease. Treatment of Peyronie's disease is complex but in general, for men with severe ED who do not respond to medications, a penile implant is usually the best treatment option that addresses the curvature and ED at the same time.
---
If you have any questions, to schedule a consultation or if you need a second opinion, please contact us or call 1-(646) 663-5211.
Dr. Alex Shteynshlyuger MD is an experienced specialist in the treatment of Peyronie's disease and erectile dysfunction in NYC.
---
ED is Treatable in Nearly Every Man

At New York Urology Specialists, our urologists are specially trained in the evaluation and treatment of erectile dysfunction. We understand the challenges that ED creates for our patients, their relationships and their self-esteem. We help you find a treatment for erectile dysfunction that fits your needs, your lifestyle and your preferences.
Urologists are doctors specializing in the treatment of men with erectile dysfunction. By the virtue of our experience and skill, we are able to offer an effective treatment option for nearly every man who desires an effective treatment for ED. We offer medical and surgical treatment for erectile dysfunction.
We treat some of the most complex ED problems including:
Schedule an Appointment with Dr. Shteynshlyuger:
Call/text today: (646) 663-5211 or make an appointment online
Dr. Alex Shteynshlyuger is a fellowship trained board-certified urologist with expertise in evaluation and treatment of urological problems in men and women using modern effective and proven treatment methods. He is highly recommended by top primary care physicians in the New York area. If you or someone you know has been experiencing urological symptoms, make an appointment to take advantage of Dr. Shteynshlyuger's expert advice. Please feel free to contact us with any questions.
This post is also available in: Russian Arabic Chinese (Simplified) Japanese Spanish