Caverject (Alprostadil) Erectile Dysfunction Treatment with Injections
When it comes to treatment of erectile dysfunction – New York Urology Specialists are a step ahead. Better Science Means Better Care.
---
If you have any questions, to schedule a consultation or if you need a second opinion, please contact us or call 646-663-5211.
---
Caverject Injections: What You Need to Know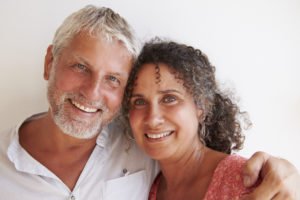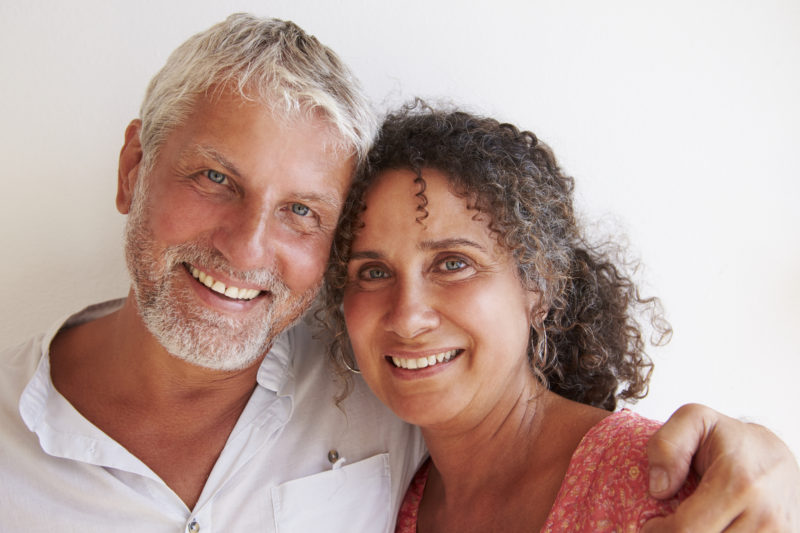 Caverject for ED
Caverject is an effective treatment option for erectile dysfunction. Advantages of Caverject is that it is an FDA approved treatment option for erectile dysfunction and may be covered by insurance companies. Caverject contains alprostadil and a delivery mechanism (special syringe). Caverject impulse comes in 2 packages, 10 mcg (micrograms) and 20 mcg (micrograms).
CAVERJECT IMPULSE 10 mcg has a white plunger and allows adjustment of dose to 2.5 mcg, 5 mcg, 7.5 mcg and 10 mcg. CAVERJECT IMPULSE 20 mcg has a blue plunger and allows the dose to be adjusted to 5 mcg, 10 mcg, 15 mcg or 20 mcg.
Caverject is designed for one-time use. You need to open a new device each time you use it.
What You Need to Know about Caverject
Caverject is effective for many men who suffer from ED but it does not work for all men. Other treatment options are available for men for whom, alprostadil (Caverject) does not work. Some men may experience pain in the penis from alprostadil which is not related to the small needle used to inject it. The medication itself (alprostadil) sometimes causes penile pain.
There is a risk of scar formation in the penis that can lead to penile curvature (Peyronie's disease) from repeat use. Up to 20% of men may experience prolonged erection (priapism). As a result, it is important to use only the prescribed dose, and do not mix it with other medications for ED.
Advantages of Caverject
Caverject does not require refrigeration.
Quick onset of action within 5-15 minutes of injection
Works when medications such as Viagra or Cialis do not work.
Covered by some commercial insurances
How can I be prescribed Caverject?
In order to be prescribed Caverject, you need to make an appointment at New York Urology Specialists to be evaluated. Evaluation typically involves physical examination, blood work, penile Doppler ultrasound with a test injection of Caverject (alprostadil) to determine the appropriate dose that you can use at home.
You may require more than one visit for dose adjustment. When choosing a dose of Caverject, we typically aim to choose a dose that creates a good erection that lasts under 1 hour to avoid the risk of priapism.
Travel with Caverject
Caverject is convenient for men who travel a lot as Caverject Impulse for treatment of ED does not require refrigeration. Assembly is quick, takes less than a minute to do.
If you are traveling internationally, it is advisable to have a doctor's note saying that you have been prescribed Caverject. It is safe to transport Caverject in checked-in luggage. If you plan to transport Caverject as carry-on, it is a good idea to have a doctor's note that it is a prescription medication that you use.
Cost and Insurance Coverage for Caverject
Some but not all commercial insurance plans cover Caverject injections for erectile dysfunction. Usually, there is a significant restriction on the number of Caverject units one can get through her insurance company.
Most Medicare plan D (Prescription plans) and Medicare Advantage plans do not pay the cost of Caverject injections. Some patients with commercial coverage secondary to Medicare may be able to obtain Caverject through secondary coverage.
Alternatives to Caverject Injections
Caverject is an effective treatment option for the treatment of impotence in men. Caverject can be expensive if not covered by an insurance plan. Other alternatives to Caverject include generic injectable alprostadil (which is a component of Caverject) that can be less expensive to use however it requires refrigeration.
Alternatively, EDEX injections for ED are very similar to Caverject but also come in higher dose packages (10, 20 and 40 mcg). Edex has the same component medication as does Caverject (prostaglandin E1 or PGE1)
Trimix is another injectable preparation that can be used for the treatment of erectile dysfunction in men. Trimix is typically more effective than prostaglandin E1 (alprostadil) and may not cause penile pain that some men experience from use of Caverject and other alprostadil containing injectable treatment for ED.
AMS-700 inflatable penile implant is another effective option for treatment of ED when Caverject does not work well or for men who are unwilling to do penile injections.
Scheduling Appointments for Caverject Treatment of ED in Men at New York Urology Specialists
---
If you have any questions about shockwave treatment, schedule a consultation, contact us or call 1-(646) 663-5211. We have excellent reviews from patients and their partners.
We offer affordable, highest-quality urology care with or without insurance. Find out our office hours or directions to our office. We offer weekday, weekend and evening office hours.
Dr. Alex Shteynshlyuger is a board-certified urologist, who specializes in all aspects of care for sexual problems in men including ED, premature ejaculation and other sexual concerns. He has successfully treated hundreds of men with sexual problems including ED and poor libido.
---
Schedule an Appointment with Dr. Shteynshlyuger:
Call/text today: (646) 663-5211 or make an appointment online
Dr. Alex Shteynshlyuger is a fellowship trained board-certified urologist with expertise in evaluation and treatment of urological problems in men and women using modern effective and proven treatment methods. He is highly recommended by top primary care physicians in the New York area. If you or someone you know has been experiencing urological symptoms, make an appointment to take advantage of Dr. Shteynshlyuger's expert advice. Please feel free to Contact Us with any questions.