Urolift for BPH is a New Treatment Option for Men with Enlarged Prostate
by Dr. Alex Shteynshlyuger, a board-certified urologist, and specialist in the treatment of enlarged prostate and complex urinary problems using minimally invasive approaches. He is one of the first urologists in the US and NYC to offer Urolift as a treatment for enlarged prostate.
---
If you have any questions, to schedule a consultation or if you need a second opinion, please contact us or call: (646) 663-4044
---
New Minimally Invasive Treatment for BPH with Fewest Sexual Side Effects.
Urolift, an innovative treatment for an enlarged prostate in men with BPH (benign prostatic hyperplasia) was recently approved by the FDA after rigorous evaluation. Urolift for BPH is unique among treatment options for BPH in that it does not cause sexual side effects based on the studies reviewed by the FDA.
Randomized controlled studies published in the Journal of Urology and submitted to the FDA have shown a durable benefit for >2 years after the procedure with minimal side effects and high patient satisfaction. In fact, studies suggest that sexual function improves after treatment.
Urolift is appropriate for men with enlarged prostate and urinary symptoms who do not want to take daily medications or who wish to avoid the side effects associated with other treatment options for BPH such as TURP, Greenlight laser and Flomax. It is most appropriate for men with obstructing prostate with mild to moderate enlargement. Some men with more severe urinary symptoms including urinary retention may be candidates for Urolift. Some men with urinary symptoms as a result of prostate cancer may also benefit from Urolift.
Urolift is now offered at New York Urology Specialists. Dr. Alex Shteynshlyuger is among the first urologists in the New York Metro area to offer this advanced treatment option for his patients.
Treatment involves a quick outpatient procedure. Men traveling from other states and countries can usually return home the next day after the procedure.
Who is a Candidate for Urolift?
Many men with an enlarged prostate are good candidates for the Urolift procedure. It is important for us to evaluate each potential patient to make sure that Urolift is an appropriate treatment option for each man considering it. Read about our patient selection criteria for Neotract Urolift System for BPH and detailed explanation of who is a candidate for the Urolift procedure.
How does Urolift Work?
Urolift is unique in that it does not destroy tissue. Instead, Urolift compresses normal tissue that blocks the urethra which results in a patent, wide, urethra and improved flow. On the image below you can see the net result on the urethra and prostate before and after Urolift treatment.
Does Urolift Work for Everyone?
Urolift has very good efficacy for men who are good candidates for the procedure based on a thorough evaluation. For men who are considered a good candidate for Urolift, success rates are around 90%. When Urolift does not achieve the desired results, other treatment options after the Urolift procedure are available. Procedures such as Microwave, Greenlight laser and TURP can be performed for patients who fail Urolift therapy for BPH.
Insurance Coverage for Urolift
Urolift is covered by many insurances, including AETNA and Medicare. Many other insurances such as United Healthcare, CIGNA, and Blue Cross may cover the Urolift procedure. New York Urology Specialists works with many insurers on an individual basis to obtain insurance coverage for patients who desire Urolift Procedure for BPH. At New York Urology Specialists we offer affordable options for treatment of enlarged prostate including the Urolift procedure for men without health insurance or those who are traveling from other countries for the Urolift procedure. The overall cost of the Urolift procedure is comparable to medical therapy and other treatment options over 5 years.
We offer personalized treatment options for BPH for men with symptoms of enlarged prostate.
Why Choose New York Urology Specialists for Treatment of Enlarged Prostate (BPH) with Urolift?
All treatment is performed by a Board-certified urologist experienced in treating men with symptoms of BPH using medical therapy, minimally invasive therapies, lasers and open surgery.
We are one of the few practices in the region to offer a full range of options for treatment of BPH.
We offer BPH treatment options under local anesthesia which avoids the risks, costs, and recovery from general anesthesia. Most men are able to return to office work and other normal activities the next day.
Extensive Experience: Hundreds of men treated successfully using medical therapy, Urolift, lasers for BPH (Holmium, Thulium, Evolve, Greenlight lasers), Bipolar TURP, traditional TURP, open suprapubic prostatectomy, robotic suprapubic prostatectomy for BPH.
We treat men with BPH who have heart problems (hypertension, CAD, CHF), renal failure (ESRD) on hemodialysis, men on blood thinners such as aspirin, Lovenox, Coumadin (Warfarin), apixaban, rivaroxaban (Xarelto).

When it comes to experience and innovation – New York Urology Specialists are a step ahead. Better Science Means Better Care. We specialize in minimally invasive highly effective treatment for symptoms of enlarged prostate and BPH. Many treatment procedures are performed in the convenience and privacy of office settings under local anesthesia.
If you have any questions, to schedule a consultation or if you need a second opinion, please contact us or call: 646-663-4044
Would I Need to use Medications (Flomax, Uroxatral, and Finasteride) after Urolift?
After your Urolift procedure for treatment of enlarged prostate is performed by the urological surgeons at New York Urology Specialists, we advise continuing using the medications as instructed. Typically we advise our patients to stop medications 1 month after treatment with Urolift.
Medicare and major insurances accepted. We offer affordable rates and financing options.
Schedule an Appointment with Dr. Shteynshlyuger:
Call today: 646-663-4044 or make an appointment online
Dr. Alex Shteynshlyuger is a fellowship trained board-certified with expertise in evaluation and treatment of urinary problems in men. He uses modern effective and proven treatment methods including Urolift for BPH. He is highly recommended by top primary care physicians in New York area.
He has successfully performed hundreds of prostate procedures in adults. Urolift procedures are performed in the office under local anesthesia, in surgical center and affiliated hospitals under anesthesia.
If you or someone you know has been experiencing urological symptoms, make an appointment to take advantage of Dr. Shteynshlyuger's expert advice. Please feel free to Contact Us with any questions.
---
If you have any questions, to schedule a consultation or if you need a second opinion, please contact us or call: (646) 663-4044
We offer affordable, highest-quality urology care with or without insurance. Find out our office hours or directions to our office. We offer weekday, weekend and evening office hours.
---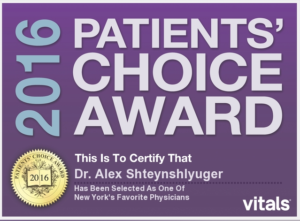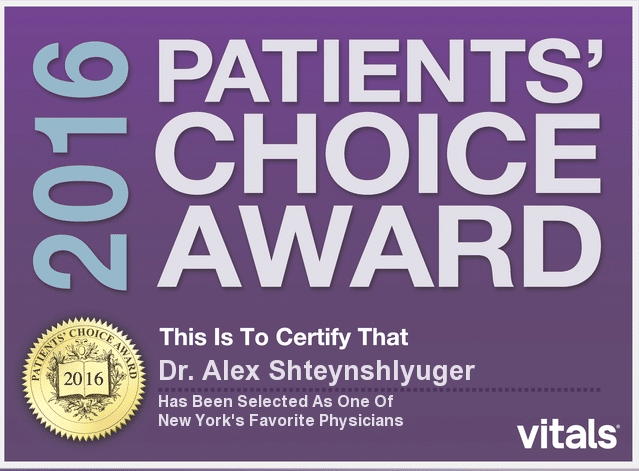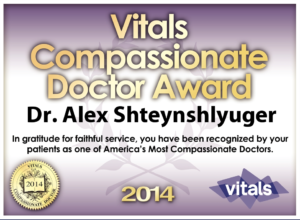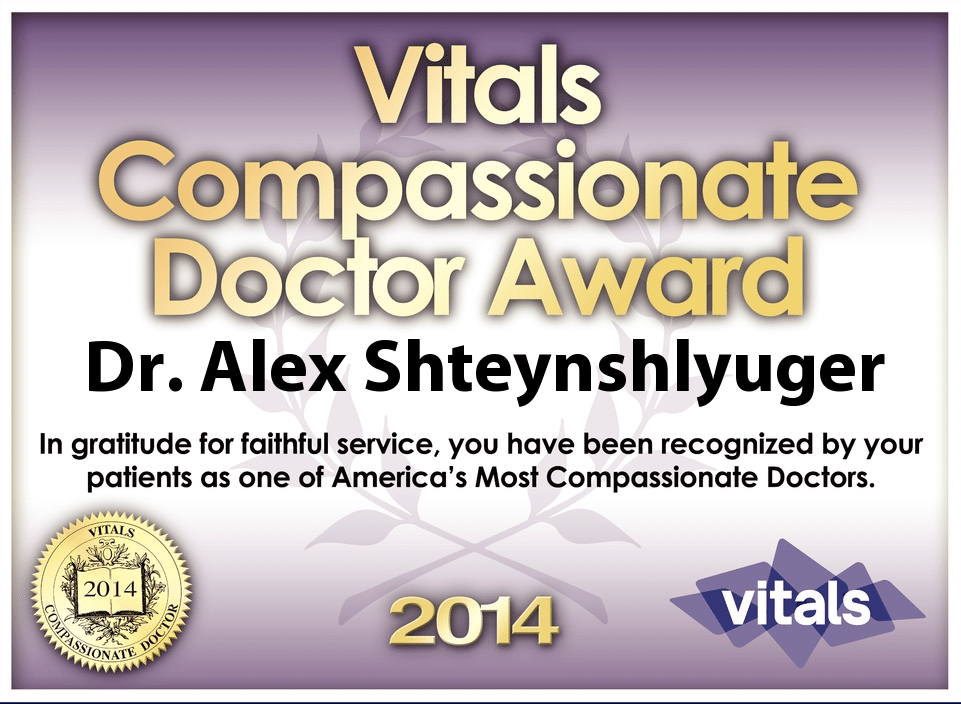 This post is also available in: Spanish