Penis Facts: All You Ever Wanted to Know About Penis
---
If you have any questions, to schedule a consultation, please contact us or call 1 646-663-5747
---
Many men contact us with questions about the size of their penis and with requests for penile lengthening. To help men with getting objective information, we put together the following information. If you have any questions, to schedule a consultation or if you need a second opinion, please contact us.
What is the Average Size of the Penis?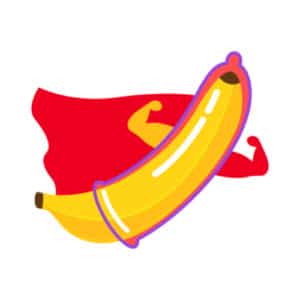 A penis can be measured in flaccid state (non-erect), flaccid (non-erect) stretched, and erect state. Stretched penile length predicts the size of erection most closely. There appear to be some ethnic and genetic variations in penile length.
Based on the analysis of published medical literature, the best estimates for the average dimensions of the male penis are as follows:
Mean flaccid length: is 8.7-9 cm +/- 1.6-2 cm
Stretched flaccid penile length: 12.5 cm +/-2 cm
Erect penile length: 12.9 cm +/- 2 cm
Average circumference at the middle of the shaft is 10 cm.
Does Shoe Size Predict Penile Size?
A study was performed by two gentlemen in the UK, who happened to be urologists. They looked at 104 men and found no relationship between shoe size and penis length. Further studies with a larger number of penises may be necessary to detect a small relationship.
Does Index Finger Length Predict the Size of the Penis?
This question certainly kept quite a few urologists awake at night. Of course, human curiosity has no bounds and a study was performed to answer this crucial question for human-kind.
The study revealed that the penile length and penile shaft volume (girth and length) are correlated with the length of the index finger. The only size that matters is the index finger size!
Does weight or BMI (Body Mass Index) predict penis length?
Studies suggest that weight does not predict penile length. However, when it comes to weight it's much more complex. Studies measure the total length of the penis, from 'base of the penis' to 'tip of the penis".
When it comes to appearance, men who are obese often have a significant amount of fat in the area above the penis (infrabupic fat) which can make the visible penile length significantly shorter than it really is.
Of course, a significant amount of fat in the infrapubic area above the penis also makes functional penile length much shorter than the measured penile length. Measured penile length is usually measured from the base of the penis (which means the fat is pushed away) to the tip of the penis. During sex, fat cannot be pushed away.
While obese men have similar penis sizes as non-obese men, in severely obese men, the penis appears much smaller due to overlying fat.
This condition is called "buried penis" to signify that a significant part of the penis is hidden or buried below the fat.
Does Height Predict Penis Length?
Multiple studies have shown that height does not predict penile length.
Is it Possible to Increase Penis Length?
Most men have a functionally normal penile length when erect. Non-erect penis often appears small especially in men who are obese. Weight loss is an effective treatment option; occasionally liposuction may be beneficial for some men.
Good erection quality contributes to achieving full penile length. For men with erectile dysfunction, treatment of ED can help. Mechanical stretching can add 1-2 cm to penile length but the benefits are not clear. It is possible that in men with testosterone deficiency, testosterone replacement may help with both ED and penile length but it has not been rigorously evaluated in scientific studies.
Surgical approaches to penile lengthening are associated with risks and side effects and are rarely indicated. For men with ED for whom medications do not work, penile prosthesis implantation can add 1-2 cm of length.
Is it Possible To Break Penis?
While the penis is not a bone, it is possible to fracture the penis by breaking the integrity of the mechanism that maintains erection hardness. The hardness of the penis is a result of high pressure generated inside the penis by blood inflow. The mechanism involves tunica albuginea which is similar to a sausage casing. If the tunica rips which can happen during sex, penile fracture results. Penile fracture is an emergency.
Penile

fracture
is a dangerous problem that can occur during sex but fortunately, it is fairly uncommon.
A penile
fracture
refers to a tear or rupture of the penile sheath that surrounds the penis. It's not a bone but more like a sausage casing. The sheath called
tunica albuginea
is responsible for maintaining pressure in the penis that allows an erection to occur.
The most common cause of penile
fracture
is from an erect penis slipping out from the vagina and hitting the perineum during sex. It appears that
woman-on-top is the highest risk position
for a penile
fracture
to occur but it can occur in any position. During vigorous sexual activity, if the penis slips out and hits something hard, it generates very high torque force on tunica albuginea and can lead it to be torn.
The most
common symptoms of penile

fracture

is a 'popping sound'
that occurs often but not always followed by severe pain and loss of erection. "Black-and-blue" hematoma can occur on the penis; some men may also experience bleeding from the tip of the urethra or blood in the urine.
---
Why Choose New York Urology Specialists for Treatment of Penile Problems in Men?
Dr. Alex Shteynshlyuger is an experienced surgeon who treats a full range of penile problems in men using non-surgical, minimally invasive and surgical treatments. He routinely sees patients with complex problems including complications that patients experienced from prior treatment.
All treatment is performed by a Board-certified urologist experienced in treating men with penile symptoms using medical therapy, minimally invasive therapies, lasers, and open surgery.
We are one of the few practices in the region to offer a full range of options for treatment of sexual and penile problems in men
We offer treatment options for balanitis, genital warts, phimosis, Peyronie's disease, and penile cysts in our office which avoids the risks, costs, and recovery from general anesthesia.
Extensive Experience: Hundreds of men and women have treated successfully using medical therapy and surgery.

When it comes to experience and innovation – New York Urology Specialists are a step ahead. Better Science Means Better Care. We specialize in minimally invasive highly effective treatment for symptoms of penile pain, urethral burning, foreskin inflammation, and penile cancer. Many treatment procedures are performed in the convenience and privacy of office settings under local anesthesia.
If you have any questions, to schedule a consultation or if you need a second opinion, please contact us or call: 646-663-5747
Medicare and major insurances accepted. Urologist. We offer affordable rates and financing options.
Schedule an Appointment with Dr. Shteynshlyuger:
Call today: 646-663-5747 or make an appointment online
Dr. Alex Shteynshlyuger is a fellowship trained board-certified urologist with expertise in evaluation and treatment of penis problems in men. He uses modern effective and proven treatment methods. He is highly recommended by doctors and patients alike.
He has successfully treated hundreds of men of all ages with penile problems including irritation and inflammation of the penis, bent penis, and weak erections.
If you or someone you know has been experiencing urological symptoms, make an appointment to take advantage of Dr. Shteynshlyuger's expert advice. Please feel free to Contact Us with any questions.
---
If you have any questions, to schedule a consultation or if you need a second opinion, please contact us or call: 646-663-5747
We offer affordable, highest-quality urology care with or without insurance. Find out our office hours or directions to our office. We offer weekday, weekend and evening office hours.
---
---
If you have any questions, to schedule a consultation or if you need a second opinion, please contact us or call: 646-663-5747
Dr. Alex Shteynshlyuger is a board-certified urologist in NYC who specializes in treating men with penis problems including lumps, pain in the penis, penile masses, erectile dysfunction, circumcision.
---