Chlamydia Testing: DFA test – Is it Reliable?
---
If you have any questions, to schedule a consultation, please contact us or call/text: 1-646-663-4125.
---
Chlamydia DFA Testing: What You Need to Know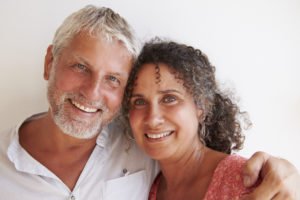 DFA or direct fluorescent antibody test uses antibodies against the LPS molecule in the bacterial cell wall or the major outer membrane protein (MOMP) of C. trachomatis. Urethral, vaginal and rectal swabs can be tested. Test results take a few days.
The tests are usually performed with a swab.
The DFA test for Chlamydia has high specificity but false-positive results can occur. In general, the test has been supplanted by NAATs (Nuclear acid amplification tests) which are more sensitive and specific. Studies show that a small number of infections can be detected by DFA that are not detected by other methods. Chlamydia DFA test is not as sensitive as chlamydia NAAT tests and some infections may be missed.
At New York Urology Specialists, we offer FDA-approved MicroTrak® Chlamydia trachomatis Direct Fluorescent Antibody (DFA) testing system.
Scheduling Appointments for Chlamydia Testing and Treatment at New York Urology Specialists
---
If you have any questions, to schedule a consultation, please contact us or call 1-646-663-4125.
We offer affordable, highest-quality urology care with or without insurance. Find out our office hours or directions to our office. We offer weekday, weekend, and evening office hours.
---
STDs are Treatable in Nearly Every Man and Woman

At New York Urology Specialists, our urologists are specially trained in the evaluation and treatment of sexually transmitted infections (STI). We understand the challenges that STDs such as chlamydia, herpes, gonorrhea, and ureaplasma create for our patients, their relationships, and their self-esteem. We help you find an effective treatment for your symptoms that may be caused by STD, UTI or another cause.
Urologists are doctors specializing in the treatment of infections in men and women caused by sexually transmitted diseases as well as bladder infections (UTI). By virtue of our experience and skill, we are able to offer an effective treatment option for nearly every man and woman with urinary problems and bladder control problems.
We treat some of the most complex STD problems including:
Schedule an Appointment with Dr. Shteynshlyuger:
Call/text today: 1-646-663-4125 or make an appointment online
Dr. Alex Shteynshlyuger is a fellowship-trained, board-certified urologist with expertise in the evaluation and treatment of urological problems in men and women using modern, effective, and proven treatment methods. He is highly recommended by top primary care physicians in the New York area. If you or someone you know has been experiencing urological symptoms, make an appointment to take advantage of Dr. Shteynshlyuger's expert advice. Please feel free to contact us with any questions.