HPV Vaccination for Women
---
If you have any questions, to schedule a consultation or if you need a second opinion, please contact us or call 646-663-4125.
---
Gardasil-9 HPV Vaccine for Women: What You Need to Know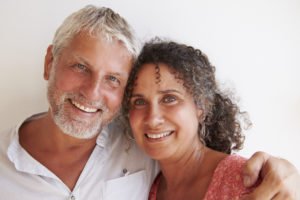 HPV Vaccination in Women
Gardasil-9 is a vaccine that has been developed to reduce the risk of infection with human papillomavirus (HPV) in both men and women. Gardasil-9 protects against 9 strains of the HPV virus, including:
Low-risk HPV strains (6 and 11) which cause genital warts in both women and men
High-risk HPV strains (16, 18, 31, 33, 45, 52 and 58) which cause cervical and other cancers in women and penile and other cancers in men
Who Can Benefit from Gardasil-9 HPV Vaccine?
Gardasil-9 HPV vaccine is recommended for women between the ages of 12 and 45 years old. Studies show that the vaccine is most effective when it is given at a younger age, ideally before a woman becomes sexually active. However, older women can also benefit from the HPV vaccine. At New York Urology Specialists, women of all ages in New York City including Brooklyn, Manhattan, and Queens, as well as visitors to New York, can get HPV vaccine (Gardasil-9), including:
Teenage girls who are not yet sexually active – with parental permission
Women under 45 years old with few or many lifetime sexual partners
Women above age 45 with few or many lifetime sexual partners
Women with genital warts
Women with precancerous changes in the vulva, vagina, or cervix (positive Pap smear)
Gardasil-9 Effectiveness
Gardasil-9 is highly effective in preventing genital warts as well as cervical, vulvar, vaginal, and anal cancer in women who are not already infected with HPV. Studies that led to the approval of Gardasil-9 found that the vaccine is nearly 100 percent effective (link) in preventing cancers caused by the strains it targets. The vaccine does not treat existing HPV infections, but may decrease the chances of infection persisting or recurring; HPV vaccine can also protect from the types of HPV virus that are not already present in the body. Women who have had fewer sexual partners stand to gain more protection.
Potential Benefits of Gardasil-9 Vaccination for HPV in Women with HPV Infection
Women who are already infected with one or more strains of HPV can also benefit from Gardasil-9. Based on vaccine effectiveness in reducing the risk of precancerous lesions in women who are already infected, Gardasil-9 is likely useful in reducing recurrence of genital warts in women of all ages. The HPV vaccine also reduces the risk of precancerous lesions from high-risk strains. The vaccine may help reduce the chances of transmission of the virus to sexual partners.
In the PATRICIA study of bivalent HPV vaccine (no longer sold in the US), the rate of Grade 3 or greater cervical inta-epithelial neoplasia (immediate precursor of invasive cancer) was significantly reduced. In women without HPV infection, vaccine efficacy against CIN3 (cervical intraepithelial neoplasia grade 3 is 100%; in women with a history of HPV, CIN efficacy against CIN3 is 27%.
Gardasil HPV vaccine protects 90-98% against CIN1 and CIN2 in women who test negative for HPV.
Among all women including those with a history of HPV infection, HPV vaccine provided >60% protection (60% fewer women had CIN lesions after vaccination) and 45% fewer women had CIN3 after vaccination compared to placebo.
Among women with pre-existing HPV infection based on DNA testing or positive antibody testing, 10% to 27% decrease in the rate of positive testing for CIN1-3 was noted in studies, with efficacy greatest for most dangerous lesions. Based on these results, it is reasonable to infer that Gardasil-9 may also provide partial protection against genital warts in women.
In the Futures II study, among women infected with HPV, vaccination with original Gardasil (4-valent vaccine) provided significant protection against HPV. Women were 52% less likely to test positive for CIN-2; 21% less likely to test positive for CIN-3, 34% less likely to test positive for HPV-16 and 64% less likely to test for HPV-18 after getting 3 doses of Gardasil-4-valent vaccine. It is likely that Gardasil-9 provides even better protection as it covers 9 HPV strains compared to original Gardasil which covered only 4.
HPV Vaccine Effectiveness in Uninfected Women ((link and link)
Cervical Cancer: 98 percent effective
Vulvar and Vaginal Cancer: 100 percent effective
Anal Cancer: 75 percent effective
Genital Warts in Women: 99 percent effective
HPV Vaccine Effectiveness in 16- to 4-5Year-Old Women with Possible HPV Infection (link and link)
HPV-16 and HPV-18: 44 to 55 percent effective
All HPV types: 17 percent effective
Studies show no significant difference in vaccine efficacy when adjusted for other variables for younger and older women.
At What Age Should Gardasil-9 Be Given to Women?
HPV vaccination is recommended for girls at age 11 or 12 for two reasons. The first is that Gardasil-9 produces the strongest immune response in preteens. The vaccine works best at this age. The second is that girls of this age have likely not had their first sexual encounter and do not have prior exposure to the virus. They can, therefore, gain protection against all 9 strains of HPV covered by the vaccine. Studies (link) suggest that only 1 to 4 percent of children have sexual intercourse before grade 6. The vaccine works best before an HPV infection is acquired, i.e., before sexual intercourse with an infected person.
Two doses of Gardasil-9 are sufficient if the vaccination series is started before the 15th birthday. The CDC (Centers for Disease Control) recommends a series of 3 shots in women between 15 and 45 years old.
All women over age 15 are advised 3 doses of Gardasil-9
A gap of 2 months is necessary between the first and second shot. A gap of four months is necessary between the second and third shot. This time period is necessary to produce the immune response. Therefore, it takes at least 6 months to complete the HPV vaccine series in women under 45 years old.
If more than two months have passed since the first dose, you can go ahead and receive the second dose and continue with the third dose as before.
If more than 4 months have passed after 2nd dose, you can continue with the 3rd dose at any time (you do not need to restart the vaccination cycle).
Can Pregnant Women Get the HPV Vaccine?
HPV vaccine is not recommended for pregnant women. More research is needed to confirm that the vaccine does not cause problems in the baby. If a woman has started the HPV vaccine series and finds out she is pregnant, she should wait until the end of her pregnancy and then complete the remaining doses.
Do I Need a Pap Test or HPV Test Before Gardasil-9 Vaccination?
The HPV vaccine protects against the most common types of virus that cause cervical and other cancers in women as well as strains that cause genital warts. Women do not need to get a Pap test or HPV test before Gardasil vaccination. It is important to continue cancer screening with Pap tests even after getting all the recommended shots of HPV vaccine because the vaccine does not protect against every strain of the virus, only the most common nine strains.
I Have Genital Warts and/or an Abnormal Pap Test. Should I Get Gardasil HPV Vaccine?
Gardasil-9 can be safely given to women with genital warts and women with an abnormal Pap test. The vaccine can help reduce wart recurrence and protect against other strains of the virus that cause cancer. Vaccination can also prevent transmission of the infection to sexual partners.
Schedule an appointment for Gardasil-9 HPV vaccination or to discuss whether HPV vaccination is right for you
HPV Vaccine in New York City: Where Can I Get Gardasil?
At New York Urology Specialists, Gardasil-9 is offered to women older than 18 years old with no age limit. Children under age of 18 require parental consent to receive Gardasil-9 HPV vaccine.
Women over the age of 45 who are not covered by insurance for Gardasil-9 can get the vaccine by paying out-of-pocket. Talk to our experienced board-certified physicians to find out if you are eligible for the HPV vaccine and how you can benefit.
Scheduling Appointments for HPV Vaccination with Gardasil, HPV Treatment and STD Testing at New York Urology Specialists
---
If you have any questions about testing or treatment for sexually transmitted infections (STI), schedule a consultation, contact us or call 1-(646)-663-4125. We have excellent reviews from patients and their partners.
We offer affordable, highest-quality urology care with or without insurance. Find out our office hours or directions to our office. We offer weekday, weekend and evening office hours.
---
STI are Treatable in Nearly Every Man and Woman

At New York Urology Specialists, our urologists are specially trained in the evaluation and treatment of sexually transmitted infections (STI). We understand the challenges that STDs such as chlamydia, herpes, gonorrhea, and ureaplasma create for our patients, their relationships, and their self-esteem. We help you find an effective treatment for your symptoms that may be caused by STD, UTI or another cause.
Urologists are doctors specializing in the treatment of infections in men and women caused by sexually transmitted diseases as well as bladder infections (UTI). By the virtue of our experience and skill, we are able to offer an effective treatment option for nearly every man and women with urinary problems and bladder control problems.
We treat some of the most complex STD problems including:
Schedule an Appointment with Dr. Shteynshlyuger:
Call today: (646) 663-4125 or make an appointment online
Dr. Alex Shteynshlyuger is a fellowship trained board-certified urologist with expertise in evaluation and treatment of urological problems in men and women using modern effective and proven treatment methods. He is highly recommended by top primary care physicians in the New York area. If you or someone you know has been experiencing urological symptoms, make an appointment to take advantage of Dr. Shteynshlyuger's expert advice. Please feel free to contact us with any questions.