Chlamydia Testing and Treatment in NYC for Men and Women
---
If you have any questions, to schedule a consultation, please contact us or call/text: 1-646-663-4125.
---
Chlamydia Testing: What You Need to Know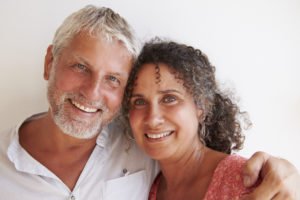 What is Chlamydia Infection?
Chlamydia is a common sexually transmitted infection (STI) in men and women. It is a bacterial infection and is caused by a microorganism called Chlamydia trachomatis. It affects the cervix (in women), urethra (in men), and rectum and throat (in both men and women).
Chlamydia is more common in young people and women. Unprotected sex without a condom or sex with multiple partners increases a person's risk of getting chlamydia. Condoms reduce risk but do not completely protect against chlamydia. It is possible to get the infection from a male sex partner even if he does not cum (ejaculate).
Where to Get Tested for Chlamydia in NYC?
At New York Urology Specialists, we offer same-day chlamydia treatment for men and women.
We also perform comprehensive STD testing for other infections. We offer confidential appointments. Our prices are affordable with or without insurance. Call/text today: 1-646-663-4125 or make an appointment online.
Is Chlamydia an STD? Any Other Way of Getting It?
Yes, chlamydia is an STD (sexually transmitted disease). It is transmitted from person to person through oral, anal, and vaginal sex. Chlamydia can spread to the eye through a hand that has touched infected secretions. The bacteria can also pass from mother to baby during childbirth. Chlamydia does not spread through deep kissing or contact with linen, utensils, toilet seats, or clothes. The infection also cannot spread through the use of swimming pools or hot tubs.
Chlamydia Signs and Symptoms: How Soon After Infection Do the Symptoms Appear?
In many men and women, chlamydia does not cause any symptoms. A person may feel healthy, not know they have the infection, but still spread it to their sex partners.
Symptoms may not appear until several weeks after exposure (link). Chlamydia symptoms in men are typically somewhat different from chlamydia symptoms in women. Chlamydia often has similar symptoms as a gonorrhea infection. Chlamydia can coexist with gonorrhea infection.
Chlamydia Symptoms in Women:
Strong smelling, abnormal discharge from the vagina
Pain during sex
Fever, nausea, lower abdominal pain (if the infection spreads)
Chlamydia symptoms in men:
Penile discharge
Itching at the tip of the penis
Pain and swelling in the testicles (not common)
Infection in the rectum can lead to discharge, pain, and bleeding in both men and women. Urethritis symptoms are common in both men and women and chlamydia. Men may develop symptoms of prostatitis.
Untreated Chlamydia: What Are the Complications of Chlamydia Infection?
If chlamydia is not treated, it can cause a number of serious health complications (link). In women, untreated chlamydia can spread to the reproductive tract (fallopian tubes and uterus) and cause pelvic inflammatory disease (PID) with an increased risk of infertility and ectopic pregnancy. Recurrent chlamydial infections put a woman's reproductive health at serious risk. If the infection spreads to the eye, it can lead to redness and swelling (pink eye-like symptoms). In pregnant women, chlamydia can lead to premature birth and transmission of the infection to the infant during delivery. If a baby gets chlamydia from the mother, it can lead to eye and lung infections.
In men, chlamydia usually does not cause serious complications. In rare cases, epididymitis (fever, testicular and scrotal pain) and infertility may occur from untreated chlamydia. Both men and women can get arthritis in the joints as a reaction to the infection.
Untreated STDs including chlamydia increase the risk of getting or giving HIV/AIDS. Do not ignore symptoms of possible sexually transmitted infections.
Schedule an appointment for same-day testing and treatment at New York Urology Specialists today for effective STD treatment.
Can Chlamydia Be Cured? How is Chlamydia Treated?
Chlamydia is a bacterial sexually transmitted infection that can be cured with antibiotic treatment. How long does chlamydia treatment take? Doctors prescribe either a single dose of antibiotics or a 7-day course. Remember, antibiotics cannot repair any permanent damage to organs from prolonged infection. Also, antibiotic treatment and cure do not protect against future re-infection. It is possible to get re-infected by having unprotected sex with an infected partner.
It's not uncommon to get a repeat chlamydia infection. To prevent passing chlamydia back and forth between sex partners, it is essential that both are tested and treated at the same time. It's a good idea to avoid sex until the infection clears (wait one week after single-dose antibiotic treatment or after the last dose of longer treatment). A repeat test of cure may be recommended about three months after treatment.
Top urologists at New York Urology Specialists offer evidence-based effective treatment for chlamydia and other STIs. Our offices are conveniently located for residents of Brooklyn and other boroughs of New York City.
STD Testing in New York City: How Can I Get Tested for Chlamydia?
There are reliable laboratory tests that can confirm a diagnosis of chlamydia. Talk to top urologists at our easily accessible offices today about same-day, confidential testing for chlamydia and other STDs. The test is usually performed on a urine sample, but some men may need a urethral swab and some women may need a vaginal swab (in most instances, a urine test is sufficient and causes less discomfort).
At New York Urology Specialists, we use the most advanced FDA-certified technologies for reliable STD in men and women. RNA/DNA testing is the most reliable. Cultures are less sensitive and prone to false negatives (the infection is present but does not show up on the test). Older tests such as chlamydia FDA testing, etc., are no longer used. Patients have access to test results on an online portal within a week of testing.
Men and women who are infected with gonorrhea are also at higher risk of getting an infection with gonorrhea, syphilis, HIV, HPV, and herpes. The HPV vaccination is recommended to all men and women under age 45, which can be administered at New York Urology Specialists.
Routine STD testing at least annually is recommended for all sexually active individuals. More frequent chlamydia testing may be needed in high-risk groups such as:
Women under age 25 who are sexually active
Women above age 25 who have multiple sex partners or partners with STDs
Men who have sex with men
How Successful is Treatment for Chlamydia? What Happens If I Don't Get Treated?
Chlamydia treatment is not 100 percent effective but cure rates are approximately 98 percent. This means azithromycin and doxycycline (antibiotics used to treat chlamydia) work very well in the vast majority of people. If you don't get treated for chlamydia, it can lead to a number of serious health complications, including infertility, ectopic pregnancy (pregnancy in an abnormal location outside of the uterus), and increased risk of HIV/AIDS.
Chlamydia treatment is pretty straightforward and you may only need a single oral dose of antibiotics. Don't ignore your symptoms. Talk to top-rated urologists at the easily accessible offices of New York Urology Specialists today about the best antibiotic for chlamydia.
I Took Antibiotics for Chlamydia but My Symptoms Did Not Go Away: Treatment for Recurrent Chlamydia
If you took antibiotic treatment but haven't been able to get rid of chlamydia, see us for an appointment. There are several possible reasons for persistent STD symptoms:
Re-infection from an infected untreated partner
Antibiotic failure (may need longer treatment or a different antibiotic)
Symptoms are due to something other than chlamydia (overactive bladder or yeast infection in women from antibiotics)
Experienced chlamydia doctors at New York Urology Specialists will figure out the cause and effective treatment for your symptoms. We are a full-service urology office and offer comprehensive STD testing and treatment.
What Should I Know About Chlamydia Infection?
Concurrent partner testing and treatment for chlamydia can help prevent recurrent infections.
Comprehensive STD testing includes chlamydia and other STDs.
Chlamydia is curable with antibiotic treatment.
Chlamydia treatment does not provide immunity from further infections.
Correct and consistent use of condoms can reduce, but not eliminate the risk of getting and spreading chlamydia.
Scheduling Appointments for Chlamydia Tests for STD at New York Urology Specialists
---
If you have any questions about testing or treatment for sexually transmitted infections (STI), to schedule a consultation, please contact us or call/text: 1-646-663-4125.
We have excellent reviews from patients and their partners.
We offer affordable, highest-quality urology care with or without insurance. Find out our office hours or directions to our office. We offer weekday, weekend, and evening office hours.
---
STDs are Treatable in Nearly Every Man and Woman

At New York Urology Specialists, our urologists are specially trained in the evaluation and treatment of sexually transmitted infections (STI). We understand the challenges that STDs such as chlamydia, herpes, gonorrhea, and ureaplasma create for our patients, their relationships, and their self-esteem. We help you find an effective treatment for your symptoms that may be caused by STD, UTI or another cause.
Urologists are doctors specializing in the treatment of infections in men and women caused by sexually transmitted diseases as well as bladder infections (UTI). By the virtue of our experience and skill, we are able to offer an effective treatment option for nearly every man and woman with urinary problems and bladder control problems.
We treat some of the most complex STD problems including:
Schedule an Appointment with Dr. Shteynshlyuger:
Call/text today: 1-646-663-4125 or make an appointment online
Dr. Alex Shteynshlyuger is a fellowship-trained board-certified urologist with expertise in the evaluation and treatment of urological problems in men and women using modern effective and proven treatment methods. He is highly recommended by top primary care physicians in the New York area. If you or someone you know has been experiencing urological symptoms, make an appointment to take advantage of Dr. Shteynshlyuger's expert advice. Please feel free to contact us with any questions.
This article is also available in:

Español (Spanish)

简体中文 (Chinese (Simplified))

Русский (Russian)

العربية (Arabic)