STD Testing in NYC for Men and Women
---
If you have any questions, to schedule a consultation or if you need a second opinion, please contact us or call 646-663-4125.
We offer comprehensive testing, treatment, and prevention of STDs diseases in men including genital warts. All care provided is consistent with the latest national guidelines published by the Centers for Disease Control (CDC). We treat everyone with the same respectful and confidential approach. We are sensitive to the various and diverse needs of our patients.
---
Same-Day STD Testing in New York City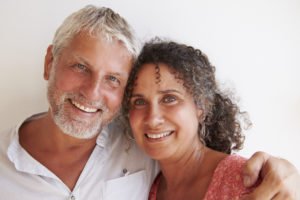 STD Testing: What You Need to Know
Men and women in New York City can get same-day, last minute, confidential STI testing and treatment at the easily accessible offices of New York Urology Specialists. Our experienced urologists will evaluate your symptoms and lab results and prescribe the appropriate treatment for urethritis symptoms, urinary tract infections (UTI), and other sexually and non-sexually transmitted infections. Contact us to schedule an appointment.
When Should You Get Tested for STDs?
All sexually active adults should get routine STD screening. It is a misconception that STDs only affect people with high-risk sexual behavior. Sexually transmitted infections can impact anyone who has sex. Many people also assume if they have an STI (sexually transmitted infection), they would know, but very often men and women with STDs are symptom-free. People who are infected but have no symptoms can still pass on the infection to their partners.
It's a good idea to get tested for sexually transmitted diseases if you have had exposure to unprotected sex, especially with anonymous or multiple partners.
The CDC recommends routine preventive STD screening as follows (link):
Men and women between the ages of 13 and 64 should be tested for HIV at least once.
Sexually active women under age 25 should undergo annual chlamydia and gonorrhea testing.
Women above age 25 with new or multiple sex partners or partners with known STIs should undergo chlamydia and gonorrhea testing at least annually.
All pregnant women should be screened for HIV, hepatitis B, and syphilis.
At-risk pregnant women should undergo chlamydia and gonorrhea testing in early pregnancy and repeat testing as necessary.
All sexually active gay, bisexual and MSM (Men who have Sex with Men) should be screened once a year for chlamydia, gonorrhea, and syphilis. MSM with multiple or anonymous partners requires more frequent screening at 3- to 6-month intervals.
Sexually active bisexual or gay men should have frequent HIV testing every 3-6 months.
Men and women who practice unsafe sex should be tested for HIV and other sexually transmitted infections at least annually.
If you have unexplained symptoms such as burning in the penis or urethra, urge to urinate, discharge from the penis or urethra or testicular pain, that could be an STD, talk to the board-certified urologists at New York Urology specialists to get tested for non-sexually and sexually transmitted infections.
Are All Infections After Sex Considered STD?
Sexually transmitted infections are infections that someone can get by having sex with an infected person. Not all infections after sex are considered STDs. Some infections are more dangerous and are mostly transmitted during sex – these infections can cause significant problems and are called STDs.
Other infections can occur after sexual activity but they are not considered STIs but rather UTIs. UTIs can also occur without sexual activity and they are not as dangerous as STDs. These include E. coli, Pseudomonas, Klebsiella UTI.
Many people don't know whether they have a UTI or an STI. Urinary tract infections (UTIs) are almost never contagious. UTIs are not sexually transmitted but can occur after sex especially in women. However, UTIs share many of the same symptoms as sexually transmitted infections (STIs). Some of the bacteria that cause STDs, such as gonorrhea, chlamydia, and trichomoniasis, also cause symptoms of UTI. Sexually transmitted infections such as gonorrhea and chlamydia are a type of UTIs.
Although urinary tract infections are not sexually transmitted, they cause many of the same symptoms as STIs. So, even if symptoms occurred after sex, it may not necessarily indicate that it's a sexually transmitted disease. A regular E. coli UTI or irritation from sex could be causing STD-like symptoms and it's not necessary a sex partner has transmitted an STD.
That's why before you start worrying or blaming, it's important to get the opinion of a trained urologist at New York Urology Specialists who can figure out what is causing the symptoms and advise the most appropriate and effective treatment.
If you are unsure whether you have STI or UTI, talk to a urologist at New York Urology Specialists today. Untreated UTIs and STDs can lead to a number of serious health complications. Comprehensive STD testing checks for the most common sexually transmitted diseases in a patient's urine and blood samples. These include HIV type 1 and 2, herpes type 1 and 2, chlamydia, gonorrhea, hepatitis B, and C, and syphilis. Treatment and vaccination advice is based on test results.
Same-Day Treatment for STDs for Patients with Symptoms of Sexually Transmitted Infection
Some people who think they have an STD, don't have an STD but simply urinary symptoms. It's important to know what is causing the symptoms to get the most effective treatment. At New York Urology Specialists, we offer confidential treatment for symptoms of sexually transmitted diseases and UTIs, including urethritis, urethral discharge, vaginal discharge, penile discharge, and pelvic pain.
The benefits of seeing us versus going to an urgent care center are that we are not just an STD clinic but a full Urology office. Our fellowship-trained physicians can figure out the true cause of your symptoms and prescribe the most appropriate treatment.
What You Need to Know About Same-Day STD Testing in New York City:
Many urgent care centers and emergency rooms do not do comprehensive STD testing but rather order a few select STD tests.
At New York Urology Specialists we perform comprehensive STD testing. Board-certified urologists order the most appropriate tests to differentiate between sexually and non-sexually transmitted infections and urinary symptoms. Physicians at our urology offices offer confidential, same-day STD testing and effective treatment for STIs.
Scheduling Appointments for Urgent STI Testing at New York Urology Specialists
---
If you have any questions, to schedule a consultation, please contact us or call 1-(646)-663-4125.
We offer affordable, highest-quality urology care with or without insurance. Find out our office hours or directions to our office. We offer weekday, weekend and evening office hours.
We also offer emergency care for men and women with urological and sexual problems including same-day and next day appointments for STD treatment and testing in New York City and Northern NJ.
---
STDs are Treatable in Nearly Every Man and Woman

At New York Urology Specialists, our urologists are specially trained in the evaluation and treatment of sexually transmitted infections (STI). We understand the challenges that STDs such as chlamydia, herpes, gonorrhea, and ureaplasma create for our patients, their relationships, and their self-esteem. We help you find an effective treatment for your symptoms that may be caused by STD, UTI or another cause.
Urologists are doctors specializing in the treatment of infections in men and women caused by sexually transmitted diseases as well as bladder infections (UTI). By the virtue of our experience and skill, we are able to offer an effective treatment option for nearly every man and women with urinary problems and bladder control problems.
We treat some of the most complex STD problems including:
Schedule an Appointment with Dr. Shteynshlyuger:
Call today: (646) 663-4125 or make an appointment online
Dr. Alex Shteynshlyuger is a fellowship trained board-certified urologist with expertise in evaluation and treatment of urological problems in men and women using modern effective and proven treatment methods. He is highly recommended by top primary care physicians in the New York area. If you or someone you know has been experiencing urological symptoms, make an appointment to take advantage of Dr. Shteynshlyuger's expert advice. Please feel free to contact us with any questions.