Mycoplasma in Men: Testing and Treatment in NYC
---
If you have any questions, to schedule a consultation or if you need a second opinion, please contact us or call 646-663-4125.
We offer comprehensive testing, treatment, and prevention of STDs diseases in men including genital warts. All care provided is consistent with the latest national guidelines published by the Centers for Disease Control (CDC). We treat everyone with the same respectful and confidential approach. We are sensitive to the various and diverse needs of our patients.
---
Mycoplasma in Urine and Urethra: What You Need to Know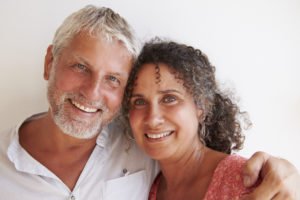 Symptoms of Mycoplasma in Men
In men, Mycoplasma genitalium infection causes urethritis, a swelling, and infection of the urethra, which is the tube that carries urine out of the body. Commonly patients complain of pain and burning in the penis and in the urethra.
In fact, Mycoplasma is implicated in up to 35 percent of non-chlamydial, non-gonococcal urethritis (NGU) in men. Symptoms of urethritis include (not everyone gets every symptom):
Stinging or burning with urination
Frequent urge to pee or the sensation of wanting to urinate frequently
Discharge from the penis
Pain with sex or ejaculation, penile pain, bladder pain, perineal and prostate pain.
There is evidence to suggest that M. hominis can lead to male infertility; studies are not clear if M. genitalium causes infertility in men but based on the fact that it is implicated in infertility in women, it may contribute to the risk of infertility in men. (link
Mycoplasma genitalium causes 15-20% of non-gonococcal urethritis in men. Common symptoms include difficulty with urination, burning, slow urine stream and burning or pain with urination.
Treatment of M. Genitalium in Men
Often mycoplasma infection coexists with other sexually transmitted diseases. Appropriate antibiotics should be chosen to treat both mycoplasma and frequently associated infections such as chlamydia.
Testing for Mycoplasma in Men
Simple and effective tests are available to check if a man is infected with mycoplasma. Urethral swab test is effective; a urine test for mycoplasma is also very effective for detecting mycoplasma infection. Effective treatment for M. genitalium is available at New York Urology Specialists.
Men who are at risk for mycoplasma should also be screened for other common sexually transmitted diseases including gonorrhea, syphilis infection, chlamydia, hepatitis, and HIV.
How to Prevent Mycoplasma Infection?
M. Hominis and M. genitalium are sexually transmitted infections. To prevent Mycoplasma infections:
Practice safe sex and always use a condom
Avoid multiple sexual partners
Some studies suggest circumcision in men can protect against M. genitalium (link) but further research is needed
Both partners should be tested and treated for Mycoplasma at the same time
What You Need to Know About Mycoplasma:
Although Mycoplasma is not a life-threatening infection, delaying treatment can cause problems related to sexual health in both men and women, including pelvic inflammatory disease and infertility. Untreated Mycoplasma weakens the immune system and makes you susceptible to other STDs. Talk to board-certified urologists at New York Urology Specialists today about Mycoplasma testing and treatment in New York City.
Where Can I Get Tested for Mycoplasma in New York?
At New York Urology Specialists, we use the latest technologies in STD testing and offer confidential same-day Mycoplasma testing for men and women from Manhattan, Brooklyn, Queens, The Bronx, and Staten Island. Our offices are near you and can be easily reached by public transportation.
Scheduling Appointments for STI Treatment and STD Testing at New York Urology Specialists
---
If you have any questions about testing or treatment for sexually transmitted infections (STI), schedule a consultation, contact us or call 1-(646)-663-4125. We have excellent reviews from patients and their partners.
Dr. Alex Shteynshlyuger is a board-certified urologist, who specializes in all aspects of care for sexual problems in men and women including testing and treatment for STDs, genital warts, HPV vaccination as well as treatment of sexual problems including ED, premature ejaculation and other sexual concerns. He has successfully treated hundreds of men with sexual problems including ED and poor libido.
---
STDs are Treatable in Nearly Every Man and Woman

At New York Urology Specialists, our urologists are specially trained in the evaluation and treatment of sexually transmitted infections (STI). We understand the challenges that STDs such as chlamydia, herpes, gonorrhea, and ureaplasma create for our patients, their relationships, and their self-esteem. We help you find an effective treatment for your symptoms that may be caused by STD, UTI or another cause.
Urologists are doctors specializing in the treatment of infections in men and women caused by sexually transmitted diseases as well as bladder infections (UTI). By the virtue of our experience and skill, we are able to offer an effective treatment option for nearly every man and women with urinary problems and bladder control problems.
We treat some of the most complex STD problems including:
Schedule an Appointment with Dr. Shteynshlyuger:
Call today: (646) 663-4125 or make an appointment online
Dr. Alex Shteynshlyuger is a fellowship trained board-certified urologist with expertise in evaluation and treatment of urological problems in men and women using modern effective and proven treatment methods. He is highly recommended by top primary care physicians in the New York area. If you or someone you know has been experiencing urological symptoms, make an appointment to take advantage of Dr. Shteynshlyuger's expert advice. Please feel free to contact us with any questions.