Gonorrhea in Men – Same-Day Diagnosis and Treatment in NYC
---
If you have any questions, to schedule a consultation, please contact us or call/text: 1-646-663-4125.
We offer comprehensive testing, treatment, and prevention of STDs diseases in men including genital warts.
---
STD Testing: What You Need to Know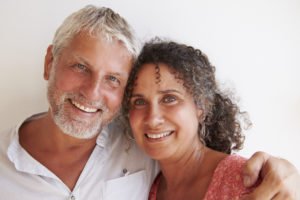 What is Gonorrhea?
Gonorrhea is one of the most common sexually transmitted infections in men and women. Men in New York City are at higher risk for gonorrhea than in many other parts of the US. Neisseria gonorrhoeae is the bacteria that causes gonorrhea infection.
What are the Symptoms of Gonorrhea infection in Men?
Gonorrhea can cause many health problems in men that include urethritis, prostatitis, orchitis, urethral strictures, penile infection, and balanitis as well as pelvic pain. It may also cause rectal infections, conjunctivitis (eye infection), and throat infection (pharyngitis). In women, gonorrhea can cause PID, infertility, ectopic pregnancy and pelvic pain.
Where Can You Get Confidentially Tested and Treated for Gonorrhea in NYC?
At New York Urology Specialists, we offer same-day gonorrhea testing and treatment for men and women.
We also perform comprehensive STD testing for other infections. We offer confidential appointments. Our prices are affordable with or without insurance. Call/text today: 1-646-663-4125 or make an appointment online.
Sometimes gonorrhea infections may be present without any symptoms.
In men, urethritis is the most common symptom of gonorrhea. Urethritis (inflammation of the urethra) can manifest as difficulty with urination, pain or burning during or after urination, urethral discharge from the penis and urethral bleeding. Pelvic or testicular pain may also be present. Epididymo-orchitis which is inflammation and pain in the testis may be present as well.
Testing for Gonorrhea in Men
Effective tests for gonorrhea in men include urethral swab test and urinary tests. They are very effective in diagnosing infection with gonorrhea in men.
What Else Do You Need to Know About Gonorrhea?
Men who are at risk for gonorrhea are also at risk for other sexually transmitted diseases and should also be tested for chlamydia, syphilis, and HIV at a minimum. At New York Urology Specialists we also test for hepatitis, ureaplasma and mycoplasma infections.
How is Gonorrhea in Men Treated?
Because of increased resistance of gonorrhea to antibiotics, combination treatment is recommended by the CDC (Centers for Disease Control) which includes injection and oral antibiotic treatment.
At New York Urology Specialists we use the latest research and treatment recommendations to bring you more effective treatment options.
Scheduling Appointments for STI Treatment and STD Testing at New York Urology Specialists
---
If you have any questions about testing or treatment for sexually transmitted infections (STI), schedule a consultation, contact us or call 1-646-663-4125.
We offer affordable, highest-quality urology care with or without insurance. Find out our office hours or directions to our office. We offer weekday, weekend, and evening office hours.
---
STDs are Treatable in Nearly Every Man and Woman

At New York Urology Specialists, our urologists are specially trained in the evaluation and treatment of sexually transmitted infections (STI). We understand the challenges that STDs such as chlamydia, herpes, gonorrhea, and ureaplasma create for our patients, their relationships, and their self-esteem. We help you find an effective treatment for your symptoms that may be caused by STD, UTI or another cause.
Urologists are doctors specializing in the treatment of infections in men and women caused by sexually transmitted diseases as well as bladder infections (UTI). By the virtue of our experience and skill, we are able to offer an effective treatment option for nearly every man and woman with urinary problems and bladder control problems.
We treat some of the most complex STD problems including:
Schedule an Appointment with Dr. Shteynshlyuger:
Call/text today: 1-646-663-4125 or make an appointment online
Dr. Alex Shteynshlyuger is a fellowship-trained board-certified urologist with expertise in the evaluation and treatment of urological problems in men and women using modern effective and proven treatment methods. He is highly recommended by top primary care physicians in the New York area. If you or someone you know has been experiencing urological symptoms, make an appointment to take advantage of Dr. Shteynshlyuger's expert advice. Please feel free to contact us with any questions.
This article is also available in:

Español (Spanish)