Ureaplasma Testing and Treatment in NYC for Men and Women
---
If you have any questions, to schedule a consultation or if you need a second opinion, please contact us or call 646-663-4125.
We offer comprehensive testing, treatment, and prevention of STDs diseases in men and women. We treat everyone with the same respectful and confidential approach. We are sensitive to the various and diverse needs of our patients.
---
STD Testing: What You Need to Know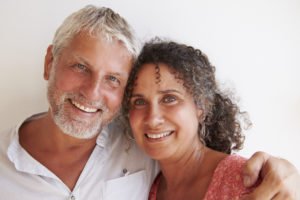 What is a Mycoplasma Infection? What Causes Mycoplasma Infection?
Mycoplasma infections are caused by bacteria. Mycoplasma are the smallest known free-living microorganisms. They are found in humans, animals, insects, plants, soil, and sewage.
Mycoplasma does not have a cell wall around their cell membranes. This means that antibiotics that attack bacterial cell walls are not effective against mycoplasma. However, other antibiotics are effective against Mycoplasma. There are five major types of Mycoplasma species that cause diseases in humans:
Mycoplasma pneumonia causes lung infections
Mycoplasma genitalium is a sexually transmitted infection that causes urethritis
Mycoplasma hominis lives in the urogenital tract, often without producing symptoms
Ureaplasma urealyticum can spread through sex and from a mother to her unborn child
Ureaplasma parvum is present in many healthy women and men without symptoms
What Does Mycoplasma Hominis Cause? What Does Mycoplasma Genitalium Cause?
Mycoplasma hominis is a species of bacteria that live in the urogenital tract of about 50 percent of women, and to a lesser extent, men. Most people who are in good general health do not develop any symptoms from M. hominis. However, if a person's immune system is weak, Mycoplasma hominis can cause an infection with symptoms including urethritis in men and urethritis and cervicitis in women. Typically, there is no need for treatment of mycoplasma hominis in patients without symptoms.
Mycoplasma genitalium is a common sexually transmitted infection that causes significant problems in men and women that include non-gonococcal urethritis (NGU), burning in the urethra, pelvic pain, infertility, and other symptoms caused by inflammation of the urinary and genital tracts.
Symptoms of M. Genitalium in Men and Women
Mycoplasma genitalium often causes urinary problems in men and women including burning with urination (dysuria), frequent urination and urge to urinate, pain in the urethra, pain in the penis in men and pain in urethra and bladder in women. Mycoplasma may also cause vaginal discharge in women and penile discharge in men. Dribbling of urine after urination is common in men.
In women, mycoplasma may lead to infertility and PID (Pelvic inflammatory disease) including pelvic pain. Pain during sex and pelvic pain are also common in women.
Genitalium is one of the most common causes of non-gonococcal urethritis (NGU) in men and women.
It is important to get tested for M. genitalium for all men and women with symptoms of UTI, urethritis, vaginal discharge or prostatitis. Infection with mycoplasma increases the risk of infection with other STDs including HIV.
At many clinics including CVS Minute Clinic, CityMD, NYC Free STD Clinics and other Emergency Room and Urgent Care centers, standard STD test panel does not include testing for mycoplasma. The diagnosis is often missed, and many patients come to New York Urology Specialists when initial treatment did not solve their problems.
At New York Urology Specialists, our standard STD test panel is comprehensive and includes tests for mycoplasma, Ureaplasma, HIV, gonorrhea, chlamydia, herpes, syphilis, and hepatitis.
Prompt treatment for Mycoplasma and other STDs is important to avoid adverse effects on your health. Talk to the fellowship-trained urologists at New York Urology Specialists today about Mycoplasma testing and treatment.
M. Genitalium Treatment in Men and Women
Effective treatment is available for men and women with Mycoplasma genitalium as well as other strains of mycoplasma and ureaplasma. Typically, a course of oral antibiotics is given for 5 days. Learn more about treatment for mycoplasma
Partner Treatment for Mycoplasma
If you have been diagnosed with a Mycoplasma infection, it is important for both you and your partner to be tested and treated at the same time. Mycoplasma infections are transmitted from person to person through sexual intercourse. If both partners are not tested and treated at the same time, the infection can re-occur after treatment because of re-infection from the untreated partner.
Talk to Mycoplasma specialists in New York City at our offices about testing and treatment for you and your sexual partner. Consultations are conducted separately to maintain confidentiality.
It is critical that you abstain from sex or use condoms until a test of cure shows no infection in both partners. Test of cure is usually repeated about 3 weeks after treatment with antibiotics for BOTH partners.
Schedule an appointment today for Mycoplasma testing and treatment for yourself and your partners.
Testing for Mycoplasma in New York City
Testing for Mycoplasma can be challenging because the symptoms caused by these bacteria are nonspecific, i.e., they could be due to other bacteria and sexually transmitted infections. A specific test for Mycoplasma is necessary to make a definitive diagnosis.
Mycoplasma can be detected in fluid samples from the penis and rectum in men (penile swab or rectal swab) as well as a urine specimen. In women, Mycoplasma can be detected from a vaginal swab or a urine specimen.
The first void urine has been shown to have a similar or slightly better detection rate for M. genitalium (link), so swabbing is no longer considered necessary. In both men and women, Mycoplasma testing can be performed on a urine specimen. Anal testing can also be performed in patients who are at risk.
Mycoplasma testing is challenging because these bacteria are slow-growing and difficult to isolate from the urine samples or swabs of patients. To make a definitive diagnosis of Mycoplasma, at New York Urology Specialists we perform a specialized test called NAAT (nucleic acid amplification test). This test detects Mycoplasma genes (the DNA of the bacteria) in the patient's urine sample or vaginal/cervical/urethral swab.
The PCR technique is used to identify tiny amounts of Mycoplasma DNA/RNA. Because antibiotics do not always work, a second test to confirm eradication of infection is recommended about 3 weeks after treatment confirm that the bacteria have been eliminated. Some patients need additional treatment to completely clear the infection.
Why Wasn't I Tested for Mycoplasma? Do I Need to Get Tested for Mycoplasma?
Routine testing and treatment of Mycoplasma in men and women with no symptoms is not widely practiced. The prevalence of Mycoplasma genitalium is similar to chlamydia. While not every person with infection gets symptoms, a significant proportion >60% of infected men and women develop symptoms caused by M. genitalium, often unrecognized due to failure to test for it.
Infected people can spread it to others even if they do not have symptoms themselves. Many people carry these bacteria in their bodies without any symptoms. However, some men and women develop symptoms such as urethritis and cervicitis and need to be tested and treated for Mycoplasma.
At New York Urology Specialists, we recommend and perform testing for M. genitalium as part of routine testing for STDs in men and women.
Once the more common causes of urethritis and cervicitis, such as gonorrhea and chlamydia, have been ruled out, Mycoplasma testing is recommended for symptoms of urethritis in men of all ages or epididymo-orchitis (inflammation of epididymis and testicles) in men under 50 years old (link).
In women, urethritis, mucopurulent (mucus and pus) cervicitis, cervical or vaginal discharge, postcoital bleeding (bleeding after sex), intermenstrual bleeding, and acute pelvic pain are signs and symptoms that are indications for Mycoplasma testing (link).
At New York Urology Specialists, we offer comprehensive confidential STD testing for both men and women. Schedule an appointment with our board-certified urologists today about whether you and your partner need to be tested and treated for Mycoplasma.
How is MycoplasmaTransmitted? Is Mycoplasma a Sexually Transmitted Disease?
Mycoplasma hominis and Mycoplasma genitalium are sexually transmitted infections (STI) that can be picked up through sexual intercourse with an infected person. Transmission among sexually active adults can occur with both vaginal and anal intercourse, although the risk is somewhat higher with vaginal sex (link). Mycoplasma infection can also be acquired through oral sex but this is a less common route of transmission.
A pregnant woman can pass Mycoplasma genitalium to her baby during childbirth. Testing for Mycoplasma is recommended before any procedure that can breach the cervical barrier (for example, medical termination of pregnancy). (link)
Why Choose New York Urology Specialists for Mycoplasma Testing and Treatment?
Board-certified urologists with expertise in STDs
Same-day Mycoplasma testing
Latest technologies in STD testing
Evidence-based treatment for Mycoplasma and other STIs
High patient satisfaction
Scheduling Appointments for M. Genitalium Treatment and Mycoplasma Testing at New York Urology Specialists
---
If you have any questions, to schedule a consultation, please contact us or call 1-(646)-663-4125.
We offer affordable, highest-quality urology care with or without insurance. Find out our office hours or directions to our office. We offer weekday, weekend and evening office hours.
---
STDs are Treatable in Nearly Every Man and Woman

At New York Urology Specialists, our urologists are specially trained in the evaluation and treatment of sexually transmitted infections (STI). We understand the challenges that STDs such as chlamydia, herpes, gonorrhea, and ureaplasma create for our patients, their relationships, and their self-esteem. We help you find an effective treatment for your symptoms that may be caused by STD, UTI or another cause.
Urologists are doctors specializing in the treatment of infections in men and women caused by sexually transmitted diseases as well as bladder infections (UTI). By the virtue of our experience and skill, we are able to offer an effective treatment option for nearly every man and women with urinary problems and bladder control problems.
We treat some of the most complex STD problems including:
Schedule an Appointment with Dr. Shteynshlyuger:
Call today: (646) 663-4125 or make an appointment online
Dr. Alex Shteynshlyuger is a fellowship trained board-certified urologist with expertise in evaluation and treatment of urological problems in men and women using modern effective and proven treatment methods. He is highly recommended by top primary care physicians in the New York area. If you or someone you know has been experiencing urological symptoms, make an appointment to take advantage of Dr. Shteynshlyuger's expert advice. Please feel free to contact us with any questions.