HPV Vaccine for Adult Men and Women in NYC
---
If you have any questions, to schedule a consultation or if you need a second opinion, please contact us or call 646-663-4125.
---
What are the Benefits of HPV Vaccination?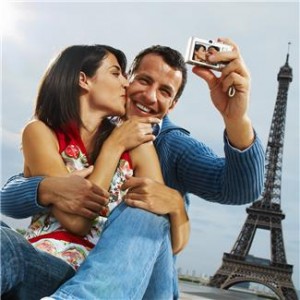 Studies showed that HPV vaccines can prevent genital warts and men and women. Gardasil-9 can help prevent penile warts, scrotal warts, perianal warts and suprapubic warts in men. The Gardasil-9 vaccine can also prevent HPV associated anal cancer in men and women, and cervical cancer in women.
Who is Eligible for HPV Vaccine (Gardasil)?
Gardasil HPV Vaccine can be given to men and women of any age to prevent HPV infection.
FDA recommends routine vaccination to men and women under 45 years old. The ideal time to administer HPV vaccine is before initiation of sexual activity. For this reason Centers for Disease Control recommends HPV vaccination to teenagers around age 15.
HPV Vaccination for Men and Women Older than 45.
Studies show that the HPV vaccine is effective in preventing precancerous changes in women up to age 55. Similar benefits can be expected for men. The effectiveness of the Gardasil vaccine is similar among age groups.
At New York Urology Specialists we offer HPV vaccine to men and women of all ages. It is important to know that insurances do not typically cover the cost of HPV vaccination in men and women older than 45 years old. Patients older than 45 years old who wish to get Gardasil-9 vaccine would need to pay for vaccination out-of-pocket.
Should You Have Gardasil HPV Vaccine?
Have Sex Safely! Get Vaccinated with Gardasil-9, the Only HPV Vaccine Effective for Men and Women
1 in 18 Americans has Genital Warts Caused by HPV
There is a 1 in 5 chance that You Will Get Infected with HPV and develop genital warts during your life.
There is NO CURE for HPV Genital Warts. Now there is a way to PREVENT GENITAL WARTS.
HPV Prevents Genital Warts and Cancers in Men and Women
The Centers for Disease Control (CDC) Recommends Vaccination for Everyone.
What is the HPV Vaccine? Who Needs Gardasil?
Three HPV vaccines are available worldwide. In the United States, only Gardasil-9 is available, but Cervarix is available in some other countries.
Cervarix: Protects against HPV types 16 and 18 which cause the majority of cervical cancers.
Gardasil: Gardasil is superior to Cervarix because, in addition to types 16, 18, it also protects from types 6 and 11 which cause 90 percent of genital warts.
Gardasil-9: Protects against low-risk HPV types 6 and 11 and high-risk HPV types 16 and 18 that cause up to 90 percent of genital warts and cancers in men (penile) and women (cervical, vaginal). Gardasil-9 also protects against an additional 5 types of cancer-causing high-risk HPV strains 31, 33, 45, 52, and 58.
Gardasil-9 is the most effective HPV vaccine because it covers the most number of viral strains. Gardasil-9 has 98 to 100 percent efficacy (link) in preventing HPV-6 and HPV-11 related genital warts and HPV-16 and HPV-18 related precancerous changes.
At New York Urology Specialists, Gardasil-9 is offered to patients between 12 and 45 years old as well as older men and women who may benefit from its protective effect. People who have had only one or two sexual partners can benefit from the vaccine even at an older age. Men and women with multiple sexual partners, or a history of genital warts, or precancerous lesions on the penis, vulva, or cervix caused by HPV may also benefit from the HPV vaccine Gardasil-9.
Studies have shown that Gardasil vaccination has reduced the prevalence of HPV types 6, 11, 16, and 18 by 71 percent in 14- to 19-year-old females and by 61 percent in 20- to 24-year-olds, showing that the vaccine is highly effective. In addition, studies have found that Gardasil vaccine has led to a significant reduction in precancerous lesions due to HPV 16 and 18 from about 53 percent to 28 percent in women who received at least one dose.
HPV Vaccination Schedule
Based on CDC recommendations, people in the age group of 12 to 45 years old are given HPV vaccines as a series of 3 shots. The second shot is given at least 2 months after the first one. The third shot is given at least four months later. So, in total, it takes a minimum of 6 months to complete the HPV vaccination schedule.
At New York Urology Specialists, we also offer Gardasil-9 to men and women who do not fit the traditional CDC criteria for HPV vaccination, for example, individuals older than age 26. A 3-dose vaccination course is recommended for patients older than 26.
Two Doses of Gardasil-9 vs Three Doses:
Studies show that 2 doses are adequate in patients under 15 years old. Older individuals are recommended 3 doses given that their immune system may not be as active. Also, theoretically, older individuals may already be sexually active and need higher vaccine activity to suppress any pre-existing virus.
Some people think it's inappropriate to give children a vaccine for a sexually transmitted disease. But, the vaccine works best when it's given long before a person becomes sexually active. It is recommended that both boys and girls get the vaccine at age 11 or 12 to fully protect them before they become sexually active. The vaccine cannot treat an existing HPV infection. It can protect from other types of HPV virus that are not already present in the body.
Potential Benefits of Gardasil in Men and Women Over Age 45:
Prevention of HPV infection including genital warts and cervical cancer in patients with few or no lifetime sexual partners
Decrease risk of genital wart recurrence
Decrease chances of a high-grade CIN on cervical pap-smear and risk of cancer
Decreased risk of anal warts
Decreased risk of infecting sexual partners
The Centers for Disease Control (CDC) recommendations for Gardasil vaccination are as follows:
Routine vaccination for boys and girls at age 11 or 12 years old.
Vaccination can be started as early as 9 years old.
Two doses of HPV vaccine if the series is started before the 15th birthday.
Three doses of HPV vaccine if the series is started after the 15th birthday.
Three doses for people with an immunocompromised health status.
Vaccination is recommended for females up to age 45 and males up to age 45.
Cost of HPV Vaccination and Insurance Coverage for Gardasil-9
Most health insurance companies in the US cover the cost of HPV vaccine in patients under the age of 26. People above the age of 45 may have to pay out of pocket. Each shot costs about $250.
Gardasil is covered by the following insurances:
Aetna – covers the cost of Gardasil-9 in teenage children, adolescents, and adults up to age 45
Cigna – most plans cover HPV vaccination with Gardasil-9 for males and females ages 12-45.
UnitedHealthcare – most plans pay for Gardasil-9 vaccination for patients under age 45
1199 – offers coverage for HPV vaccine for men and women under age 45
Empire Blue Cross – most plans cover the cost of Gardasil vaccination for patients under age 45. Both men and women are eligible for coverage.
Scheduling Appointments for Gardasil-9 HPV vaccination and STD testing at New York Urology Specialists
---
If you have any questions about testing or treatment for sexually transmitted infections (STI), schedule a consultation, contact us or call (646) 663-4125. We have excellent reviews from patients and their partners.
We offer affordable, highest-quality urology care with or without insurance. Find out our office hours or directions to our office. We offer weekday, weekend and evening office hours.
---
STDs are Treatable in Nearly Every Man and Woman

At New York Urology Specialists, our urologists are specially trained in the evaluation and treatment of sexually transmitted infections (STI). We understand the challenges that STDs such as chlamydia, herpes, gonorrhea, and ureaplasma create for our patients, their relationships, and their self-esteem. We help you find an effective treatment for your symptoms that may be caused by STD, UTI or another cause.
Urologists are doctors specializing in the treatment of infections in men and women caused by sexually transmitted diseases as well as bladder infections (UTI). By the virtue of our experience and skill, we are able to offer an effective treatment option for nearly every man and women with urinary problems and bladder control problems.
We treat some of the most complex STD problems including:
Schedule an Appointment with Dr. Shteynshlyuger:
Call today: (646) 663-4125 or make an appointment online
Dr. Alex Shteynshlyuger is a fellowship trained board-certified urologist with expertise in evaluation and treatment of urological problems in men and women using modern effective and proven treatment methods. He is highly recommended by top primary care physicians in the New York area. If you or someone you know has been experiencing urological symptoms, make an appointment to take advantage of Dr. Shteynshlyuger's expert advice. Please feel free to contact us with any questions.